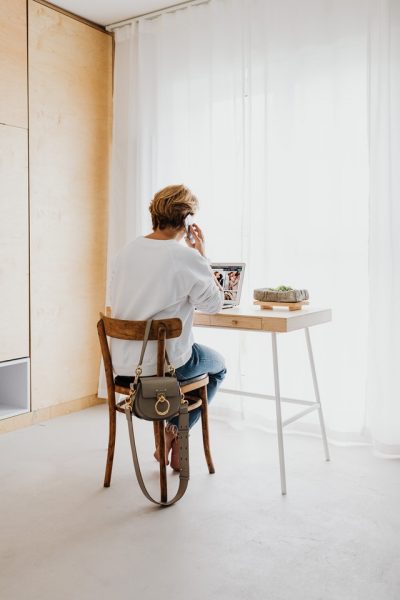 Working from the comfort of your own home can feel liberating. You don't have to deal with dress codes, lengthy commutes, or the constant interruptions of a typical office. However, working from home comes with a unique set of challenges. And the main danger is getting too comfortable and missing your goals. Many remote workers and freelancers talk about struggling with self-discipline and motivation. Is it possible for your productivity to flourish when working from home? The answer is a resounding yes, on the condition that you set up your workstation cleverly.
          Read on to discover how to set up your home office for maximum productivity.
Create a Dedicated Office Space
          Whether you live alone or not, you will benefit significantly from creating a dedicated work area where you only do work-related tasks. A physical separation between work and personal life will help you enter the productivity zone faster. Your mind will associate the office space with work and the rest of the house with relaxation and play. If you don't have an extra free room, you can set up your home office somewhere in a private corner of your home. Having a dedicated office space will do wonders for your productivity and focus.
Get the Right Tech 
          Tech equipment and gadgets can have a massive impact on how efficient your days are. To set up a home office that encourages productivity and focus, you need to invest in the right tech. Depending on your particular needs, you may need to acquire a fast computer, multiple monitors, and high-quality headphones. Set a budget for your home office and identify your exact needs to avoid paying for features you don't typically use. For example, if you only print documents in black and white, consider black and white printers. They're a lot more affordable than their color counterparts and can meet your printing needs perfectly. Apply the same logic to other purchases so you can set up a productive home office at a reasonable cost.
Prioritize Ergonomics
          Working from your bed, sofa, or kitchen table may seem appealing, but it can have severe consequences on your productivity and health because it doesn't allow you to maintain good posture. It's essential to prioritize ergonomics when setting up your home office. Invest in a good ergonomic chair with lumbar support. Make sure your screen is at eye level. Your wrists should rest on the desk with the elbows at a right angle. A height-adjustable desk is ideal because it allows you to alternate between sitting with standing, thus minimizing the dangers of excessive sitting. Experiencing discomfort and musculoskeletal pain will put a serious damper on your productivity, so make those long work hours bearable by getting ergonomic office furniture. Protecting your health while working from home is critical.
          To achieve maximum productivity while working from home, you have to remember that productivity depends, to a large extent, on the environment. Use the tips above to set up your home office in a way that boosts your motivation and inspires you to stay focused.