There are some women who just seem to have everything in place; their lives are going somewhere, and they are – perhaps most importantly – absolutely powerful. It can be tempting to look at these women and compare their lives to our own and come up lacking. Yet this is not a helpful way to look at things. Rather than regretting that our lives are not 'as good' as theirs, why not try to make changes to make our lives better? Why not become more empowered and change everything else around you? It's not as difficult as you might think once you make a start and really work at what you want in life. Read on to find out more.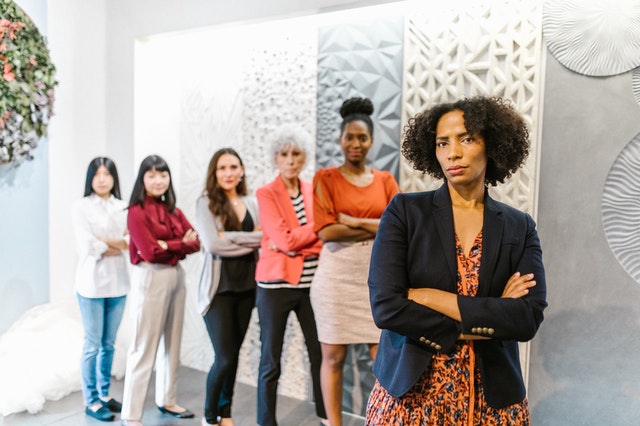 Do More Exercise 
Does it seem odd that the very first suggestion on how to become more powerful in your life as a woman is to do more exercise? Perhaps so, but it does make sense once you think about it more. Although exercising more is about losing weight and getting fitter and healthier, there is more to it than that. These are great things, but what else can exercise do? 
Exercise puts us in complete control of our bodies. When we exercise, we can choose how to go about it and how much or how little to do each day. When we skip a day, it is on us. When we push through our boundaries, that is all down to us too. 
The power that comes with taking charge and being in control of this element of our lives is enormous, and it's something that can lead to positivity and much better self-confidence altogether. 
Not only that, but exercise removes stress and negativity, replacing it with calm, happiness, and positivity. When you have this, you can think more clearly about your life and the direction you want it to take. 
Stand Up For Yourself 
Standing up for yourself is scary. It takes a lot to be able to get out of your comfort zone and to speak out about things that you believe in. However, it is also so very empowering, and it makes you feel happier too. Keeping everything in because you are afraid of saying the wrong thing or offending someone isn't healthy; you'll never get to express your opinion, and over time you'll even start to think that your opinion isn't valid and that no one is going to want to hear it. 
This should never be the case. Everyone has the right to express their opinion, and as long as you do it in a way that is meant positively and you don't intentionally go out of your way to hurt someone or be obstructive, then you must speak out and stand up for your beliefs. 
When you start to do this, you will also start to believe in yourself more and be more empowered and confident as a result. Other women will see you confidently and concisely expressing your opinions and holding down an argument if someone disagrees (or realizing your mistake and admitting to it if that is the case), and they could well be inspired. 
Have Standards 
There are all kinds of areas of your life where standards are essential. Putting your own standard mark onto those things and accepting nothing less will help you to feel and be empowered. Take your home, for example. If your standards are that it needs to be clean and tidy at all times, then make sure it is. Once you let your standards slip, you will find you feel less confident, and your power is diminished. 
The same is true of anything. At work, you should have certain standards that you hold yourself to and that you hold others to – without being overly judgemental, of course. This way, people will respect you, and you will be more productive. 
You can even have standards when it comes to the way you dress and look. If something isn't right, take the time to change it; clothes that fit you well can make a huge difference. A cosmetic procedure can boost your confidence and make you feel better about yourself. A regular spa day can reset tired muscles and help you to feel brighter and happier. Perhaps you might even install a barrel sauna at home so you can feel good all the time. 
Do what it takes to help keep your standards up, and you will be empowered – everything is your decision to make. 
Say No 
Saying no when you need to is one of the most empowering things you can do in your life. It's so easy to fall into the trap of always agreeing to do things, even if they aren't going to benefit your own life or are detrimental. 
If you want to do something and you are able to, say yes. If you don't want to do it, it is going to cause you upset, or you cannot carry out the task, then don't be afraid to say no. It's hugely empowering. 
It is critical to be able to say no so that you can feel powerful while keeping your connections with others strong. Saying no allows you to set healthy boundaries and gives people clarity about what they can expect from you. 
Know Yourself Better
An important step in becoming more empowered should be to assess who you are and what your goals are. Only by understanding your starting place and your objective or objectives (no one said you could only have one) will you be able to make the necessary choices to get there. A well-defined target, as well as a clear understanding of why you want to attain it, will be your most powerful motivator to move ahead.
When you know yourself better, you'll be able to make the right choices and reach your goals more easily. This is hugely empowering, as you'll feel confident in your own abilities and your progress in life in general. There is nothing quite so exciting as setting goals and knowing you can reach them.