It is no surprise that you have thought about remodeling your home at some point. While it might seem like fun at first, a small mistake will lead to you paying for it for days to come. For this reason, it makes sense if you think through your home renovation plan before work starts. Look up storage facilities to move your things into so you get to see the space you have to work with. That way, your items will not get dirt or damage when renovation starts. Here are some of the mistakes you need to watch out for and avoid when you start renovating your home.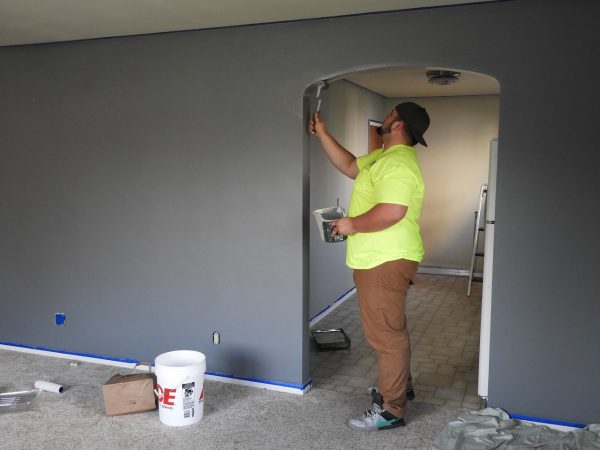 Not having a budget
The first thing you need to do before starting home renovations is create a budget. When you start shopping for supplies and appliances, you will notice that some things look good, but they are above your budget. The only thing that will guide you in making these decisions is your budget. It will act to reign you in and ensure that you get everything on your list before you splurge on an unnecessary item.
Not leaving room for extra costs
The other issue with the budget is not leaving room for extra costs. When budgeting, you will often put the exact price based on what you saw last in stores. While this will make it seem like you are saving costs on paper, it will work against you in the long run. The only way to ensure this does not happen is to allocate at least 20% more to the budget than you had intended. That way, you have the extra money if prices change or you need something extra.
Not getting a professional
In the era of DIY, it is easy for you to get tempted to do everything yourself. While there is nothing wrong with you painting some rooms for yourself, some areas of the house will need a professional to ensure everything runs smoothly. Often you realize that you start on your own and end up making costly mistakes, especially with plumbing or wiring. Getting a professional form, the get-go will ensure you do not make costly mistakes. The contractor can also help you save cost, especially on things that are not necessary, like fixtures that will not add value to the home.
Getting the first contractor, you find
While getting a contractor will be good for you, it can also work against you. There is nothing as bad as getting an expensive contractor or one who has never worked on a home like yours. The best way around this is to research the type of contractor you want to come with. Look at their previous jobs and the reviews left by clients. That way, you get to know if you are working with someone reliable or if you should look elsewhere.
Skipping the permit stage
One of the things you might ignore when it comes to renovating our house is getting a permit. Often you think that this is not necessary, and you can get away with it. While you might be able to have a couple of days to yourself where everything is running on the course, you might have to stop when local authorities find out. The checks that will happen when the project is stalled are more likely going to take a long time which beats the point of not getting the permit in the first place. To avoid such issues, you should begin by getting the permit so everything runs according to plan.
Choosing style over functionality
Whenever you look up homes online, you see well-renovated spaces with so many intricate designs and want that in your home. While there is nothing wrong with adding interesting aspects to your home, you need to think about the functionality of everything. Sometimes you might find yourself choosing intricate lighting over good flooring. The lights might not even be enough to illuminate the room, which takes from the whole purpose of the renovation. If you are planning to add style to the home, ensure they are also functional so you do not feel like you wasted your money on looks.
Not getting exact dimensions
Another thing you need to keep in mind is the dimensions of the new design and how that will play into the kind of appliances you buy, the rule with this is to ensure you measure everything out at least twice. Getting your dimension wrong will mean you have to turn around so many things to ensure the appliance and, first, the house is in order. Even though you will install the furniture lats, it helps if you know the exact dimensions they come in. That way, everything you are working on will connect with the fixtures you will put in place.
Not having a timeline
Even though renovations should not be rushed, it is a huge mistake for you to get started if you do not have a timeline. The timeline will ensure that you do not run the renovation too long, which often translates into using money. Taking a look will also be frustrating for you and the contractor and mean that you have to stall other activities in your life.
Working on more than one room at once
The other thing that will work against you is working on more than one room simultaneously. It might seem like it will save you time, but it can get confusing quickly. Working on a room at a time is recommended since you give it all the attention it deserves before going to another room. If you renovate the whole house at once, there will be so many things happening that might lead to you missing out on important details.
Renovating your home is a great way to make it look good and increase its value. You can be sure you will add value with home renovations in your home. Take your time. Make a plan and get started on it. In the end, the decisions you make will determine the home's outlook.