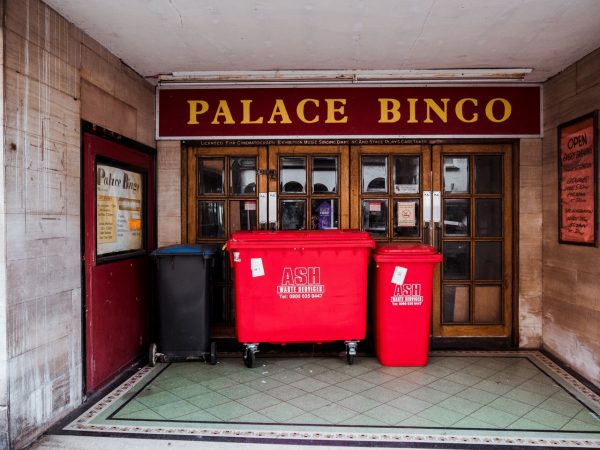 One of the biggest challenges businesses face is waste disposal. Commercial garbage disposal units are necessary to ensure that your workplace doesn't become an eyesore or attract pests. After all, the last thing you want is for your customers to come by and see trash everywhere.
However, these units don't come cheap; they can be costly to install and maintain. Dumpster rentals are an affordable way around this problem. A dumpster rental company can help you dispose of your trash cost-effectively. 
Here are five top benefits that dumpster rentals have to offer for your business.
Dumpsters offer greater convenience
Dumpster rental offers greater convenience. A dumpster rental company makes waste disposal accessible because their units can be placed anywhere on your property. These units also come in different sizes, so you don't have to worry about not finding one that fits your needs. (1)
Renting a dumpster saves you from the hassle of driving to a landfill or recycling facility every time you need to dispose of your trash. The rental company typically collects the units at least once a week, but this schedule can vary depending on your location, type of business, and specific waste disposal needs.  
Dumpster rental helps you save money
Dumpster rental also saves you a lot of money in the long run. Rentals are usually priced depending on the size of your unit and how long it'll be in use. Each unit is usually rented per day, but this may vary depending on your provider. Dumpsters used for longer periods will cost more, but you might get a better deal if you order a larger unit. 
If you choose to handle garbage disposal on your own, you'll need to consider the following costs:
Collection cost 

Container cost 

Transfer cost 

Landfill cost 
Dumpsters are also better for your budget because you need to pay maintenance or service fees, unlike commercial garbage disposal units. You also don't have to worry about recurring utility bills for electricity, gas, and water.
Dumpster rental also allows you to comply with local laws and regulations governing proper commercial waste disposal. Non-compliance with these regulations typically results in steep fines and penalties for the companies involved. You can save your business from the hassle and cost of non-compliance by working with a dumpster rental company that can handle the work for you.
Dumpsters Add A Professional Touch To Your Business
Dumpsters add a professional touch to your business, allowing your business to look more organized and put together. They keep your property clean so that customers won't hesitate to visit or do business with you. Customers will be happy to know that they're dealing with a company that treats its place of business just as well as it does its customers.
Having a closed-off container where you can place your rubbish means you won't have unsightly trash bags piling up around the place. Clean and organized premises are always great for attracting new customers. 
Dumpsters Are Environmentally-Friendly
Dumpster rentals are environmentally friendly, and they help you responsibly dispose of the trash your business generates. They also reduce the need to use disposable bags, which usually end up clogging landfills when they're thrown away.
Many buyers and consumers understand the importance of going green nowadays. According to Green Futures, three out of ten adults are green consumers. When these consumers see that your business is environmentally friendly, they're more likely to trust your company. They'll know that they're doing their part by purchasing from you instead of another company that cares less about the environment. (2) (3)
Dumpster Provides A Safe Workplace
Dumpsters help create a safe workplace. If your business is dealing with hazardous and sharp objects like broken glass and chemicals, having a dumpster in the area can help keep employees safe. A clean and well-kept space allows for better work productivity. If you deal with dangerous items that may cause cuts, burns, or injuries when mishandled, it's much safer to dispose of them properly in a designated dumpster. 
Another reason dumpsters help create a safe workplace is that they keep the space organized. Pieces of debris around the workplace pose a safety hazard because they can cause accidents. A messy workplace can also make your employees feel more stressed, resulting in reduced productivity and an increase in errors. 
Final Thoughts
Overall, there are many benefits of dumpster rentals for your business. Many of them are financial benefits that help you save money in the long run, while others are environmental or aesthetic benefits that can attract customers to your company. 

References:

(1) "
How to Protect the Environment through Proper Management of Waste", Source:
htt
ps://www.protectusa.net/how-to-protect-the-environment-through-proper-management-of-waste/
(2) "Green Consumers: A Growing Market for Many Local Businesses",
h
ttps://fyi.extension.wisc.edu/downtowneconomics/files/2012/07/green-consumers.pdf
(3) "
Green Consumption: Behavior and Norms", Source:
ht
tps://www.annualreviews.org/doi/10.1146/annurev-environ-032609-094328