If you love to entertain people and be the life and soul of the party, or if you simply enjoy having fun and being entertained, there are some interesting things you can do to your own home that will make it the ideal spot for that entertainment. 
Life shouldn't be all about work and no enjoyment, which is why, if you can turn your home into a place of fun and relaxation, you can be much happier. Read on to find out what you can do – it might depend on your budget and the time you have to spare, but there is sure to be something in the list you can achieve.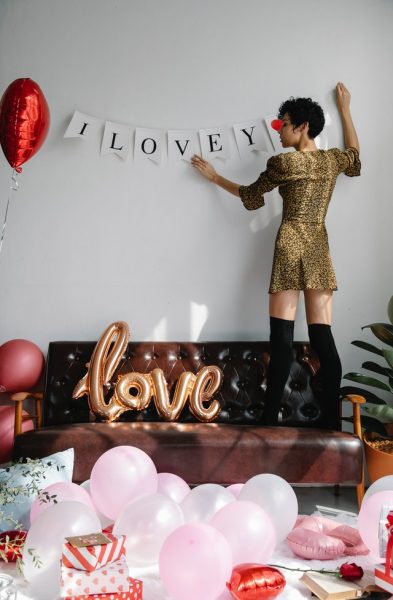 Install A Swimming Pool 
An above ground swimming pool is a wonderful idea for entertainment, but it also has the added bonus of being a way to stay fit and healthy in your own home. You will need the space for it, and the money, but if you have those things, a swimming pool in your yard or even in your home is sure to bring a lot of enjoyment to everyone who comes over to use it. You can enhance your swimming pool in a lot of different ways too, by adding elements such as a diving board or waves. 
An Outdoor Kitchen 
An outdoor kitchen is more than just an area where your barbecue sits. An outdoor kitchen is just that; a kitchen outdoors. That means you'll have kitchen cupboards, countertops, an oven (perhaps even a pizza oven), and as many cooking appliances as you need or want. You could even install an island if you like that idea. Plus of course, you'll need a fridge to keep your food and drink cool.
When you create your outdoor kitchen, make sure you also create a comfortable patio area with some new patio doors by Renewal by Andersen Windows & Doors so that your guests have somewhere nice to eat the delicious food you're making for them. Good chairs and a table go a long way when it comes to entertainment. 
A Game Room
If you have a spare room in your home, you can easily turn it into a game room, and you can have all kinds of different games in there. From retro arcades to foosball and pool tables to a large screen to play online games and video games on, you can pick and choose exactly how you want your room to be and what you want it to include. 
Again, you'll want to make it a comfortable place to be, and that might include installing a fridge, a ceiling fan, and some comfortable chairs (gaming chairs might be needed to really finish the room off well, especially if you have video games in there for people to play). 
A Home Theater System 
When you have the right home theater system installed, you will feel just like a part of the action of any movie you watch. It all depends not on the screen you buy (although that will be important) but on the speaker system you choose. There are many to pick from, and it's worth reading as many reviews as you can to ensure that you are making the right choice. You'll need to take the size of the room into consideration, as well the kinds of movies you'll be watching; action movies need a different sound set up to romance films, for example. 
An Inviting Entrance
You want your visitors to feel welcome from the minute you open your front door, so take the time to make your home's entrance welcoming and comfortable. Make sure there is a cupboard or some hooks for guests to put their jackets and coats, as well as a spot for their bags and keys, and even their shoes. 
Decorating your entrance with creams and off whites, as well as using wooden furniture and as much natural sunlight as possible, produces a lovely warm atmosphere.
Offer Lots Of Seating Options 
Allowing your visitors to choose from various seating areas – and seating choices inside those areas – will enable them to really make themselves at home, which means they'll stay longer and have a wonderful time with you. This is exactly what you want when you're entertaining friends, family, and work colleagues. Having various seating areas also means that if you have a large party, people can split off into little groups and have different discussions while getting to know other people, which is always positive and makes for a much more fascinating evening.
When deciding where to put your seating areas, consider where people are most likely to gather. Making semi-circles of chairs or beanbags, for example, shows people that can sit and talk and that anyone can join in (a complete circle may mean people don't want to intrude and so keep away, reducing the conversation potential).
The Kitchen 
For whatever reason, people are drawn to the kitchen during gatherings and parties, so you'll want it to be a nice place to be. Whether you're having a modest dinner party or a big gathering, the kitchen must be clean and tidy, with as little trash as possible. Keeping cooking tools, crockery, and cutlery in cabinets is always better than keeping them on the kitchen side, where they not only look messy, but they could cause stains and other problems you'll need to deal with later on.
If you know that you'll be doing a lot of entertaining, get your kitchen professionally designed to ensure that it is a great location for you to entertain all of your guests.
The Dining Room
If you're preparing a beautiful dinner that necessitates a dining area, you must ensure everyone has a place to sit. If your dining room is small and you don't have enough space to keep a big dining table out all the time, you should invest in an extendable table. When the table is folded away, you make the most of the space, but you know that everyone who is dining will have a place when it is extended, ready for you to serve your wonderful home cooked dinner.
The lighting is also crucial in the dining room. You'll need to think about the kind of event you're hosting and what would be most appropriate. Candles might be ideal for a dinner party, but other situations would call for the main lights to be on. Think ahead to create a truly welcoming, comfortable room that people want to be in. 
Use Zones 
You've undoubtedly heard that having zones in your house is a good idea, particularly when having a remote office there, but it can also be a great way to entertain successfully, and there is a multitude of smart ways you can zone your home.
For example, you can use different styles of flooring, different colors on the walls, or even room separators or pieces of furniture if you prefer. These can all denote different areas of your home and show where people can spend their time, ensuring that your private rooms are kept private and the public areas are where people hang out.
Think About The Flow 
In any home that is all about being a place for parties and entertaining, a good flow – the way areas interact with one another in a home, as well as the ease with which people can move about in those rooms – is essential. 
Think about how visitors will move through the room and search for places in your design where people may get 'stuck'. Once you've found these areas, create a remedy on paper before raising the first wood. Take your time with the design, and you'll end up with a house that's as flexible as the kinds of events you'll host.