There are lots of great reasons to buy an old and neglected home. These kinds of homes need love and attention, and the process of returning them to their former glory can be incredibly rewarding. They also tend to represent very good value for money, making it easier for you to afford the space and square footage you've been looking for.
If you're in the process of buying an old home that's not in the best shape, you'll need to take on the task of modernizing it from top to bottom. You might not have taken on that kind of project before and you might not be sure of where to start with it all. We're going to talk today about some of the approaches you should take.
We're going to discuss the process of modernizing an old house and how to make sure that the space is transformed into a place you can  be proud of. By the time you've finished, the space will carry its old charm while being able to meet the needs of a modern family. So read on and find out more.
Install Modern Windows and Locking Systems
Most old homes have problems with security and aren't up to the standards we expect in modern homes. That's why you should be sure to upgrade the locking systems on the doors and windows of your home. And upgrading the windows and doors themselves also might be a good idea if they've seen better days. Up to doors and windows will be more energy-efficient and far more secure, making the home a safer space for you and your family once you move in. These upgrades offer you a good place to start.
Replace the Carpets
The chances are the carpets in the old house you just bought will have seen better days. Carpets don't age well, especially when they're not being regularly cleaned and maintained. So it probably makes sense to rip out the old carpet and get rid of it at the soonest opportunity. It'll probably be harboring all kinds of dirt and bacteria that you don't want to be exposed to. A fresh carpet laid by a professional will represent a fresh start for the home's interiors and that's how it should be.
Update Drawers, Doors and Cabinets
Another interior update that you might want to make in the home relates to the drawers, doors, and cabinets in the kitchen and throughout the home. By updating these, you'll immediately make the kitchen feel more modern and up to date, and it's a relatively affordable upgrade to make. Installing new doors and cabinets is something you can do yourself or hire a professional to take care of it at an affordable rate. If the existing doors and cabinets are in good shape, you simply refresh them with a new coat of paint instead of replacing them completely.
Fix Up the Neglected Siding and Exteriors
After many years or even decades of neglect, the wear and tear will likely be visible on the home's exterior and the siding in particular. It might be necessary to have the siding fully replaced if it's in bad condition. But if it's simply a little damaged and dirty, it might still be salvageable. Either way, you'll want to make sure that's fixed up as soon as possible and maintained a little better going forward. Doing so will help keep the home protected and looking far better from the curb, which is what most homeowners want to achieve.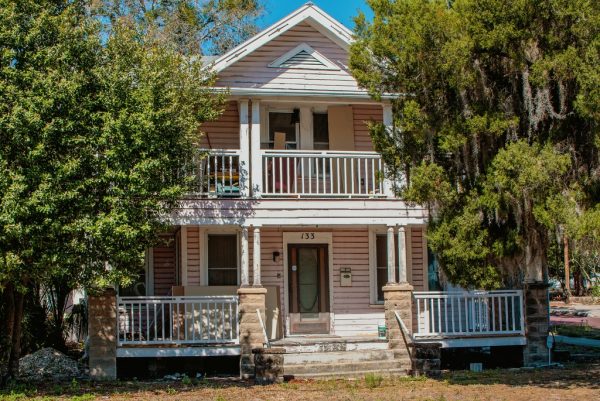 Clean Up the Trees, Bushes and Grass
Speaking of the exteriors, you should also think about what's going on around the home. If the land hasn't been maintained for a while and you have bushes and trees growing around the home, you might want to do something about that. This obviously matters from an aesthetic point of view; you want to get everything under control so the place looks more neat and tidy. But it also matters from a safety point of view as you don't want tree branches growing over your home and potentially causing damage when they fall.
Create Plenty of Open Space
When it comes to planning out the interiors of the home, you'll want to create as much open space as you possibly can. This is very much on trend now as people prefer to live in open spaces that are freeing, light, and airy. People don't like feeling boxed into a multitude of smaller rooms, but that's often how older homes were designed. Knocking down walls when it's safe to do so and creating a more open-plan might be just what the home needs.
Ensure the Electrics and Outlets Are Safe and Up to Date
From a safety point of view, you simply have to make sure that you get the electrics and electrical outlets assessed by a qualified electrician. Old homes often have outdated and potentially dangerous wiring setups and the outlets might not be safe to use and interact with either. An electrician will be able to assess the wiring and make sure that everything is as it should be. If it isn't, they can carry out that work for you. This also matters in terms of functionality as most people want the wiring to be modern and up to date.
Install a Modern Bathroom Suite
Many people say that the bathroom is the most important room in the home, and it's hard to argue with that, especially if you're the kind of person who enjoys long soaks in the bathtub. That's why you might want to think about installing a modern bathroom suite and doing what you can to ensure it offers everything you and your family are looking for. Modern fixtures can really make a difference and change how you use the space. Find the arrangement that works best for you and how you plan on using it.
Improve the Details in the Bathroom Too
The details can make a real difference when it comes to modernizing your home and making it feel fit for the present day. There are lots of small details that you can improve in the bathroom to make it feel more up to date. For example, you can use trims and accessories for wet walls and shower panels, you can add a new vanity cabinet and you might want to update the faucets if you don't want to change the actual fixtures themselves. Changing the small details can make a big difference in the bathroom.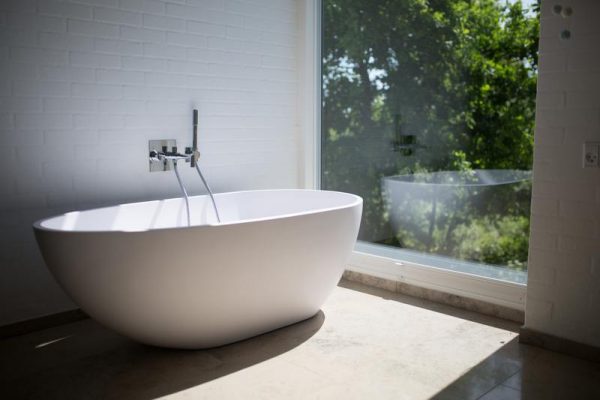 Make the Interior Design Cohesive
Making the interior design in your space light and cohesive is something that's obviously going to be very important. You should try to make sure that you keep things consistent and have some sort of unity running through the whole home. That doesn't mean you can't design different spaces in different ways, but it should all hang together well and look like rooms that belong to the same home. If you can achieve that, you'll have succeeded at making the home feel more cohesive and that's definitely something that'll be important to you.
Make it Light
Making the home light is another thing you should try to place an emphasis on. In terms of modern interior design, light has never been more important than it is today. People want to live in spaces that feel light, positive, and inviting. So think about how you can improve the windows and the layout of the home in ways that really maximize the amount of natural light entering the home. If you can get that right, you'll make the space feel so much more modern right away.
Replace Any Dated Fixtures
If you have fixtures in the home that are simply dated, and not in a good way, you should get rid of them. There are some period features that you might want to retain as they add character to the home. And some dated features can have a certain nostalgic charm to them. But some of them just don't have any real redeeming features at all and those are the ones that you should look to remove and replace as soon as you can.
Upgrade the Kitchen Suite
Finally, you should think about the kitchen suite. If you want to spend a little more on the kitchen and you're not working on a tight budget, completely ripping out the dated kitchen suite and starting again might be the way to go. Getting rid of the old appliances and bringing in brand new ones might be just what you need in order to complete one of the most important rooms in the home.
So now all that's left for you to do is start implementing the ideas above. Choose the ones that you feel will have the biggest impact on your home as you begin renovations and take things from there. Each of the ideas we've discussed above will help you to completely modernize your old home and make it a functional living space once more.