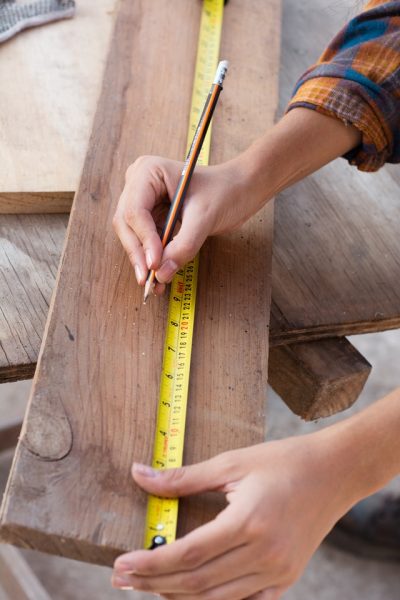 If you are looking to start a career in the construction industry, one of the first things you will need to do is obtain your contractor's license. You may be just starting out in the professional workforce or looking to take your career path in a different direction.  Without the proper guidance, it can be difficult to know where to look to start your journey to obtaining your certification. There are several steps to take, and it's beneficial to have a list of guidelines. So whether you're a first-time contractor or you're looking to renew your license, here's everything you need to know about obtaining your contractor's license in Virginia.
Gather Documentation
To begin, you'll need to gather several documents. These include a completed application, proof of identity, and residency, as well as business entity formation documents if you are applying for a business license. In addition, you will need to provide your Social Security number and proof of insurance.
The licensing bureau needs these documents to determine your eligibility for a contractor's license. Be sure to have all of the required information and paperwork ready before you begin the application process, as it will save time and frustration.
You can submit this documentation by mail or in person, but note that the licensing bureau will not begin processing your application until all required materials have been received. Make sure you're tracking your postage to make sure it arrives on time and at the right location.
Complete an Application
Once you have gathered all of the necessary documents, you can complete an application with the Virginia Department of Professional and Occupational Regulation (DPOR). You can find this application on their website. The licensing bureau recommends that you print out the application first to make sure you have all of the questions answered before submitting it.
You will need to provide detailed information about your business, including your company name, address, and contact information. In addition, you will be asked to list any licenses or certifications that you currently hold. If applicable, you will also need to provide your federal Employer Identification Number.
Pay the Application Fee
The next step is to pay the nonrefundable application fee. The cost of the fee varies depending on the type of contractor's license you are applying for. For a Class A license, the fee is $200, while a Class B license costs $150. There is also an additional $50 fee for each business location listed on your application. These fees must be paid by check or money order made out to the "Treasurer of Virginia."
Some bureaus offer payment plans or installments for the application fee, but be sure to inquire about this before submitting your payment.
Study for the License Exam
Once you have submitted your application and paid the fee, it's time to study for the license exam. This is a crucial step in obtaining your certification, so be sure to put in the effort required to pass.
The licensing bureau offers several resources to help you prepare for the exam, including an outline of topics covered on the test and a practice quiz. In addition, there are many private companies that offer contractor's license preparation courses.
Schedule and Pass an Exam
After your application has been reviewed and approved, you will be scheduled for an examination. The date, time, and location of the exam will be included in your examination letter. The licensing bureau recommends that you arrive early to check in and find your seat.
The exam is a closed-book test with 50 questions. You will have two hours to complete the test, and there is no penalty for incorrect answers. However, you cannot go back and change an answer once it has been submitted.
You can find a list of reference materials that are allowed in the testing room on the DPOR website. Be sure to familiarize yourself with this material before taking the test so you can get the most out of your studying time.
Once you have passed the exam, you will need to submit proof of passing to the licensing bureau. This can include a copy of your score report or a letter from the testing center.
Receive Your License
Congratulations! After all of these steps, you have finally obtained your contractor's license in Virginia. Be sure to keep track of any changes or updates to the licensing process, as it can vary from year to year. And most importantly, always remember to practice safe work habits and follow all safety regulations when on the job.
Renewals
Your contractor's license must be renewed every two years. The renewal process is similar to the initial application process, but you will not need to retake the exam. You will simply need to submit a new application and fee by the expiration date. Be sure to allow yourself plenty of time to complete the renewal process so you can avoid any lapse in your certification.
There you have it! Now that you know the ins and outs of obtaining a contractor's license in Virginia, you can begin the process of applying for your own. Just remember to take your time, study for the exam, and submit all required materials by the deadline. Good luck!