You can never go wrong if you dress like a Kennedy.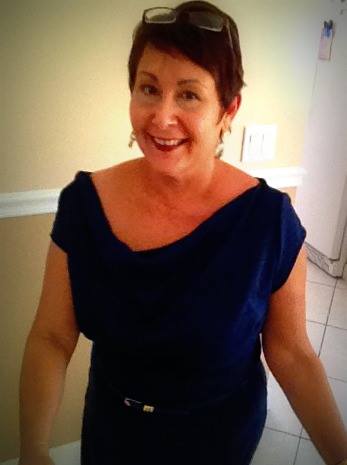 Classics, even if they're a bit on the retro side are always in vogue, and the KEY to looking like a million dollars without spending a fortune is choosing items that transcend time. While it's fun to meander through vintage shops, there are designers that create clothing that are NEW with that same vintage and classic appeal.
One of the places that I've always loved to look for the retro look with classic appeal is Shabby Apple, so when I was asked to choose an item to review for Champagne Living, I had a TOUGH decision to make. It wasn't just a matter of finding a dress that fits my criteria, it was choosing JUST ONE of them to review. What's a gal with an addiction to beautiful dresses to do? Eeny, meeny, miney…THAT ONE!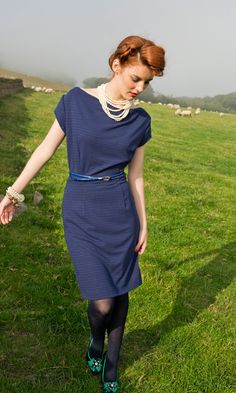 Since I'm not a size 2 (or 4 or 6 or 8), I'm never quite sure when ordering clothes online whether I should go up a size or not. I figured I'd take my chances and order my "usual" size (which is still a random number depending upon the cut). A few days later my Kincaid dress arrived. Would I have to suck in my gut to get it on?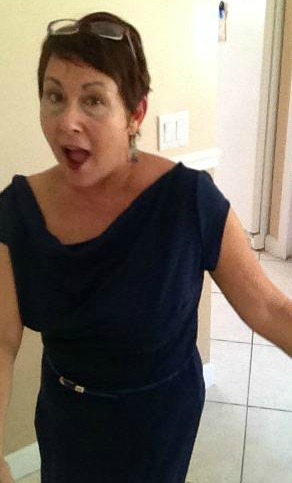 The look of shock on my face says it all. This classic drape front neckline dress in navy pinstripe not only FIT, but was flattering to my NOT SO THIN body. It offers the classic look that I LOVE, with the comfort of Polyester and Spandex that MOVES with me. Even the accessorizing belt hits at a flattering spot (not directly on the waist) to give a more slender look. I may not LOOK like "Jackie O" but I certainly feel as polished as her in this dress that easily goes from daytime, to work, to cocktails with friends.
The interesting thing about the Kincaid by Shabby Apple is its stand alone appeal. I'm usually all about adding a scarf (it's from living in Paris – I feel naked without one), but this little retro number needs NO extras to shine. As a matter of fact, other than a pair of earrings, I wouldn't want to spoil the lines of this adorable frock with even a simple necklace.  This dress is part of the "Tartans and Tweeds" collection and is available in sizes that range from 0/2 to MY size 14/16. YES, I said it. I ordered the 14/16 and it's so slenderizing that I look an easy 20 lbs. lighter in it. At only $78 it's a steal (that's HALF of what I'd normally pay for a dress).
Inspired by the rich heritage and green rolling hills of Scotland, the dresses in this line are made of brocades, florals, and other bold, colorful patterns. Each dress is lined and many includes details such as pearls, leather trims, and beaded collars.
Now I'm heading back for a little more window shopping, as I have my eye on a few more beauties with the classic vintage appeal that my closet craves. With seven major collections per year, I have the feeling that there will be more of these made in the US dresses in my closet.
For more details about this and other dresses from the collection:
Thank you to Shabby Apple for providing the Kincaid dress for this post. All opinions are strictly my own.