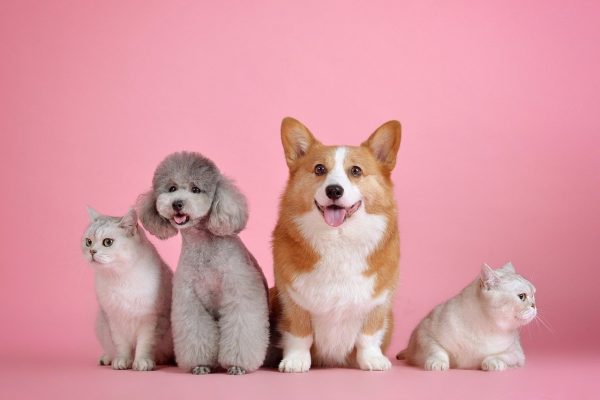 Caring for a pet can be therapeutic and gratifying. Pets are also fun to be around and bring comfort. However, having a fur baby can result in a negative effect on your indoor air quality. Pet particulates such as dander and fur dispersed in the air could cause breathing systems. These pollutants could also find their way into equipment such as the heating and cooling systems, ventilation, and air conditioning, which reduces their efficiency. Read on for four ways you can improve indoor air quality as a pet owner.
1.    Clean or replace the filters
Air filters trap dust, dirt, pet dander, and debris from your home. This helps to improve indoor air quality. However, continued use of the air filters leads to the accumulation of pollutants, which clogs the unit. This means that the filters will no longer serve their purpose, which exposes you to breathing polluted air and the risk of contracting respiratory illnesses. Consider cleaning or replacing your Merv 13 filter regularly to improve the indoor atmosphere.
2.    Groom your pets regularly
One of the easiest ways to improve indoor air quality as a pet owner is by keeping your pet clean at all times.  If you own a cat or a dog, consider brushing their fur regularly to reduce shedding. Be sure to clean pet areas, including litter boxes, kennels, play areas, and pet beds. You could use baking soda to neutralize foul odor and as a cleaning detergent.
Invest in a quality vacuum cleaner to clean the different parts of your home to eliminate pet fur and dander. Pay more attention to carpets, drapes, cushions, upholstered chairs, sofas, rugs, and curtains.
3.    Use dehumidifiers and UV lighting
When your little fur babies go outside to play, they tend to collect microorganisms via their paws and fur. These microorganisms can be transmitted to other surfaces once the canine comes in from outdoors and even become airborne, which is why you should invest in UV lighting. UV lights can help eliminate bacteria, mold, and other pollutants and prevent them from multiplying. To avoid any direct impact of the UV lighting on your family and pets, have your contractor install the lights in the HVAC system.
You could also invest in a dehumidifier if your home has a high moisture level in the atmosphere. When left unattended, this moisture could result in mold in your home's surfaces and compromise indoor air quality. Mold can also be hazardous to your health and that of your cat. Dehumidifiers help eliminate moisture from the atmosphere, creating a more comfortable living space.
4.    Practice proper and regular HVAC system maintenance
The ductwork of an HVAC system is a hotspot for mold growth and accumulation of dust, debris, fur, and pet dander. Damage to the ductwork could also reduce the HVAC's efficiency, which compromises the indoor air quality. Be sure to have your HVAC regularly inspected to determine the ductwork's condition and improve the unit's lifespan.
Endnote
Particulates from your furry friends can result in breathing difficulties and damage your home's appliances, including the HVAC system. Consider the above tips to ensure a particulate-free indoor environment.