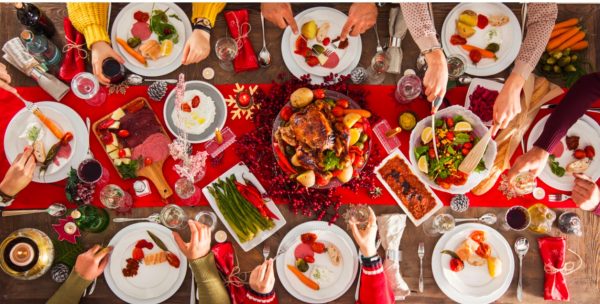 With the holidays just around the corner, it is the perfect time to make memories with the ones you love and remember all the things you have accomplished this year. Whether you're cooking for family or hosting guests, serving them a dish they'll love is a great way to ensure they enjoy their holiday dinner.
If you do not have much time or money to spend, it can be challenging to develop inexpensive and tasty recipes when you are short on time or money. Here are some ideas to help you plan a delicious yet budget-friendly meal:
1. Vegetarian Lentil Soup
The vegetarian lentil soup on the menu for your holiday dinner won't let you down. For a fresh, bright taste, this dish may include hearty greens and a squeeze of lemon juice for a fresh twist. 
As you can imagine, this recipe contains many nutritional ingredients that will help provide a healthy meal that is cheap, easy to prepare, and even delicious during these cool fall evenings. Almost all of the ingredients can be found in your pantry. There is no doubt that you, your friends and your children are going to love this recipe! It is also an excellent idea to serve your guests freshly baked bread or crackers accompanied by butter, as this can enhance their eating experience.
2. Crab Linguine with Chili and Parsley
This dish is a traditional Italian dish consisting of pasta and crab meat or crab claws, so it is also known as crab linguine. This is the perfect dish for those who are looking for a quick, tasty, easy-to-prepare restaurant-style pasta dish. To make this delicious linguine dish, you simply need olive oil, crab meat or crab claws, parsley, chili flakes, and of course, linguine. If you want to make this delicious treat in the comfort of your own home for the holidays, all you need is a few minutes of your time and patience; it is neither complicated nor time-consuming. Use a frozen seafood delivery service such as Instacart and you'll be enjoying this savory dish in no time.
3. Creamy Tuscan Chicken with Spinach and Artichokes
It is quick and easy to make a delicious one-pot meal with creamy Tuscan chicken. This dish is unique and different from many others with a creamy garlic sauce because it contains a wide range of vegetables, including spinach, artichokes, and sun-dried tomatoes. To the already flavorful sauce, capers give it a little tang. The boneless, skinless chicken breasts have the perfect texture: soft and juicy, without a trace of dryness.
It only takes 30 minutes to prepare the recipe. You can make this holiday dinner without spending much money, and it includes many vegetables and tastes like something from a high-end restaurant. The recipe is gluten-free and low-carb.
There is no better way to celebrate the holidays than to have a holiday dinner with your family and friends, which is also a great way to bring coworkers and colleagues closer together. Hopefully, this guide will provide you with information on how you can plan the perfect holiday dinner on a budget without sacrificing taste to ensure that everything runs smoothly on the day of the party!