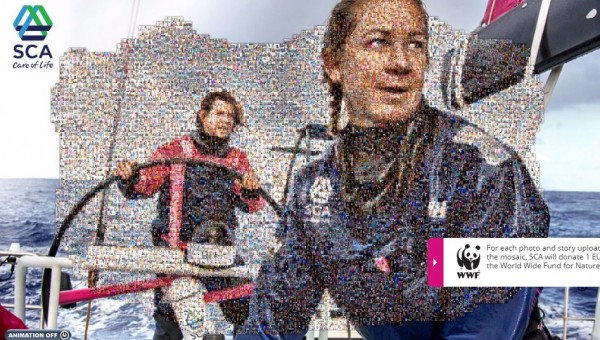 Inspiring…
That is the word that comes to mind when I think about the incredibly diverse group of women who've banded together in an effort to race around the world in the Volvo Ocean Race. Held every three years, this race has been a tradition since 1972, but this is the first time in history that there has been an all female team. Just imagine living on-board a racing yacht for NINE MONTHS, with only one change of clothes and nothing but freeze dried food to eat while sailing. The commitment of these amazing women as they face a harsh ocean and unexpected obstacles is just incredible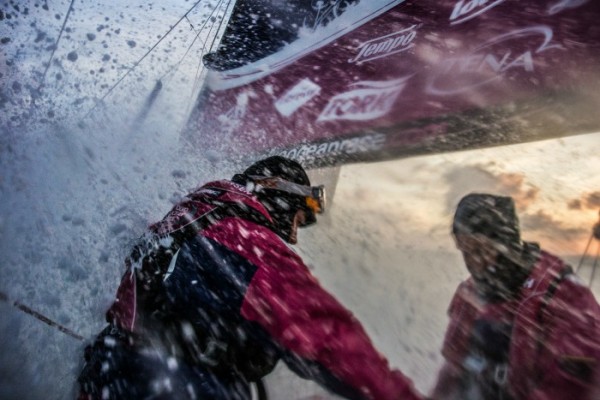 The one and only stop in the United States for the teams will be in the place that I called home for fifty years…Rhode Island. Mr. S and I have a longstanding relationship with Newport, both as sailors and because we had a business on the island. As I write this Fort Adams is being transformed into a racing village for the teams that are scheduled to arrive next week.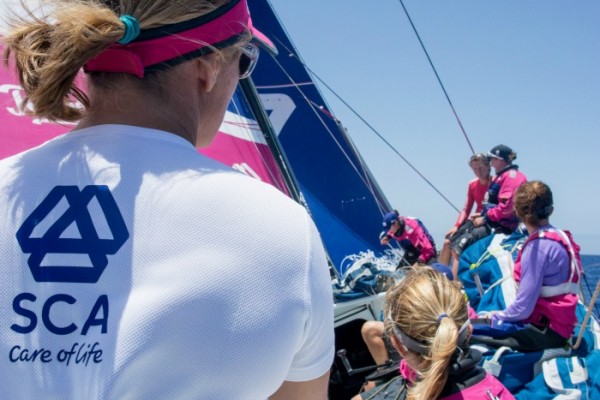 While Team SCA faces challenges on their journey, I am reminded of the woman who inspired me to live life to the fullest, while unfortunately losing hers at an early age. It is because of so many women in my life, that I have become the woman that I am. My mother instilled in our family two very important lessons.
1. You can do ANYTHING in the world, if you just read the directions. 
She constantly told us that no one person was better than another, and that our education and commitment to doing something that lit a fire inside of us was all that we needed to succeed in life. It is because of her that I've never had any fears of failure. She taught us that failure was nothing more than a lesson to help us in our next endeavor, so that it wouldn't happen again.
2. Dare to be different
Fitting in for business seems like an important factor, but the truth is that you don't get noticed unless you're just a bit different from the rest. She taught us that our creativity and innovation would help us to stand out from the crowd and excel.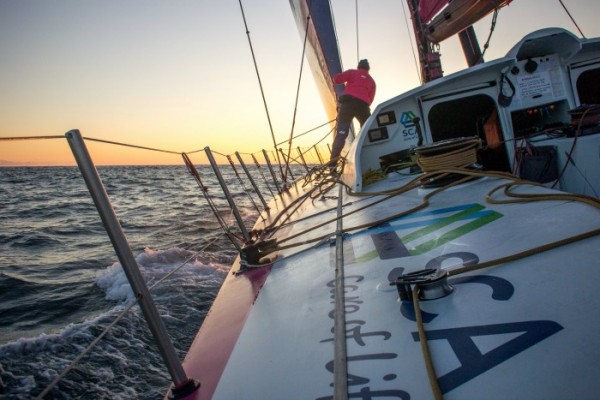 There is another woman who has helped and inspired me. One who pushes me to be the best that I can, and to take on tasks that I may not have realized that I could do. Rachel Ferrucci has challenged me as a blogger and in my work in social media. I've watched her grow as well, from our first meeting in Park City at a conference years ago. I admire her drive and her creativity, and have always noticed that like my mother…she lets NOTHING stand in her way.
I added her to the mosaic for Amazing Women Everywhere MOSAIC as she is an inspiration and I wanted to honor her for the impact that she's had on my life these past six years.
Who is it that inspires you?
Honor the woman who provokes you to do your best. The woman who motivates you by example. The woman who sparks a flame that makes you take notice.
It could be your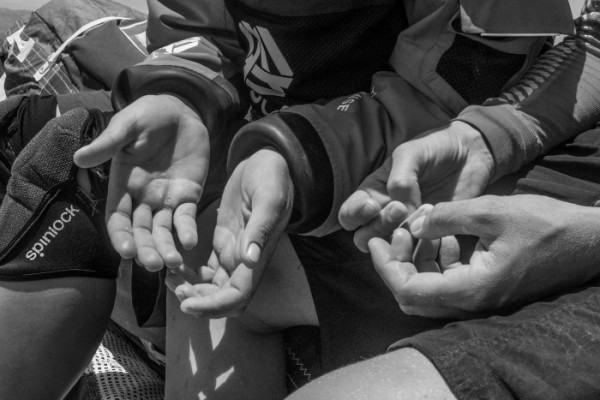 sister
mother
grandmother
aunt
best friend
someone who sat next to you on a bus or a plane
There are AMAZING women everywhere – so honor them by adding their photo to the AWE Graphic and celebrate their impact in your life.
Upload a photo
Share a photo of an amazing woman in your life and have it become a part of the Amazing Women Everywhere Mosaic. It's simple and also helps the World Wildlife Federation (each photo uploaded means 1 euro more for the organization).
For more information visit Team SCA on
[bctt tweet="Share the amazing women in your life so we all get to know them #WeAreTeamSCA #AmazingWomenEverywhere"]
SCA believes that everyone should have the opportunity to live life to the fullest, and we are committed to creating value for people and nature. To champion these ideals, SCA launches Amazing Women Everywhere, to celebrate women who have a positive impact on others.
The women of SCA's all-female racing team, Team SCA, exemplify this spirit. They have come from all walks of life and backgrounds to take on one of the world's most challenging endeavors, the Volvo Ocean Race. For nine months, their journey of hard work and determination will inspire millions around the world. Follow along with Team SCA on Facebook!
We aim to gather thousands of stories from all over the world and inspire thousands more by illustrating that amazing women truly are everywhere. Visit http://www.teamsca.com/awemosaic to submit a photo of an amazing woman in your life.
This is a sponsored conversation written by me on behalf of SCA. The opinions and text are all mine.