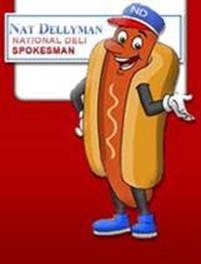 It's summer and that means baseball, tailgating and….WAIT…the DIVA of the mansion does NOT go to games and tailgate does she? Honestly? No. But I've been to my share of baseball games, especially living next to one of the Spring Training facilities (I can hear the roar from my lanai). The best part of the game is sitting with a hot dog slathered in that deli mustard and getting excited along with the crowd (ok, so I'm not really a huge fan…I just like getting caught up in the excitement). Still…the HOT DOGS!!!!
Summer is here and I want that SAME experience at home while watching my Sox on television. Yes, I'd much rather be in air conditioning than out in the summer heat at the stadium (remember…I live in South Florida…it's HOT), and I just found out that they sell the SAME HOT DOGS and mustard as in most of the stadiums right here in South Florida at Publix (my neighborhood grocery store).
National Deli, based right here in Florida is the official Hot Dog of the Hard Rock Live in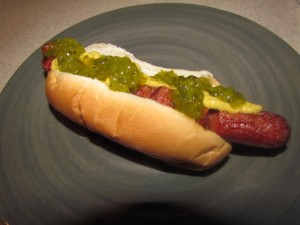 Hollywood, Florida; the San Antonio Spurs; the Pittsburgh Pirates; the Denver Broncos; the Thomas & Mack Center at the University of Nevada, Las Vegas; Wet 'N Wild Orlando; Roger Dean Stadium, home to Florida Marlins' and St. Louis Cardinals' spring training games; and in the most famous arena of all, New York City's Madison Square Garden. So, I'm not kidding when I said I could have the SAME dogs and National Deli Mustard  right here at the mansion.
Last week (before I started my new diet) I made them for Mr. "S" and I. YUMMY…the only thing missing? The beer that always seems to get spilled on me from the guy sitting in the row behind as he stands up and cheers.
National Deli Hot Dogs can be found at Publix Super Markets throughout South Florida. PLUS – Char-Hut will be donating a portion of sales from every National Deli Hot Dog sold during the entire month of July to the Pap Corps Champions of Cancer Research. Now you've got TWO good reasons to try them.
I received product to facilitate this review. All opinions are strictly my own.