I received a bottle of Barrow's Intense for inclusion in this post. Opinions and recipe are my own.
As I begin my holiday planning, I've been working on setting up the perfect bar (I'll have all of the details and how-to do it yourself soon), and thought that this year I needed a new signature drink for my guests.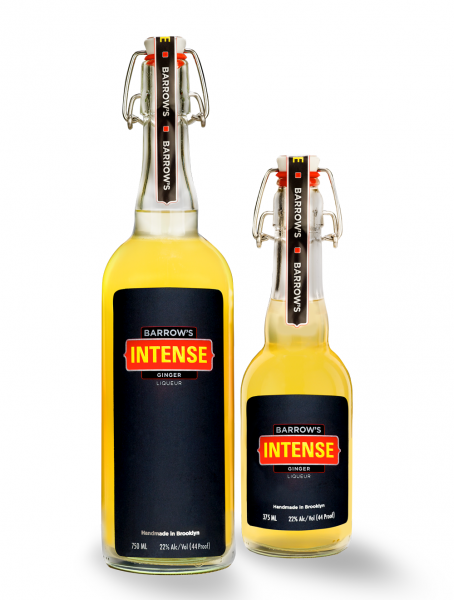 There's nothing more refreshing than a glass of ginger ale, and there is no surprise when I tell you that I love my bubbles…especially when it comes from a bottle that's been popped.  That's why when I opened a bottle of Barrow's Intense Ginger Liqueur I knew that I could recreate my favorite non-alcoholic drink with a little more oomph and pop.
Barrow's Intense is my first foray into ginger liqueur, and I've begun to experiment with it from a simple pour-over vanilla ice cream to soaking lady fingers in it for a rich ginger trifle, and yes you can make a great Ginger Martini or mix it with rum, lime juice and pour over some regular ginger ale (not my recipe below) for a great twist on a Dark 'n Stormy.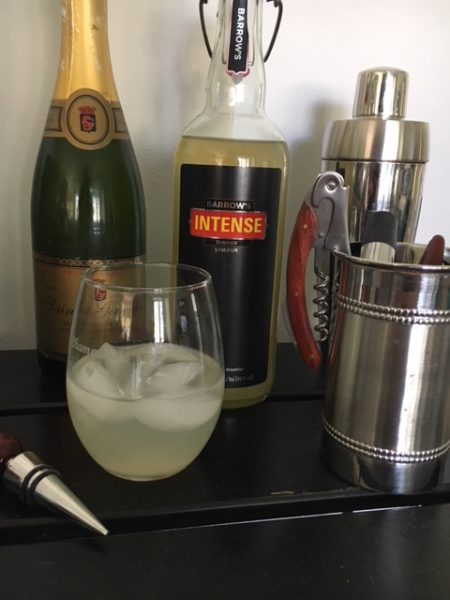 Intense French Ginger Ale
Fill glass with ice cubes
4 oz Sparkling Wine, Prosecco or Champagne (I used Saint Germain French Sparkling Wine in mine)
What makes the flavor of Barrow's Intense so great? SIMPLICITY! You see THIS liqueur is made from only four ingredients – 200 pounds of fresh ginger per batch, water, sugar and neutral cane spirit – and never any preservatives or chemicals.
Make sure that your holiday bar is well-stocked by adding Barrow's Intense Ginger Liqueur to the mix.
Do you have a recipe that would be a great fit for Barrow's Intense? Let me know, I'd LOVE to try it.