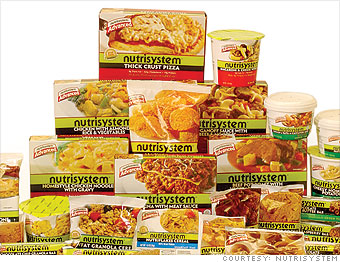 It was bound to happen. I've lost weight consistently every week. Even those weeks when I indulged a bit too  much, I was able to turn it around within 2 days of posting my weight and show a loss. This week, I'm in a holding pattern, waiting to take off again. Yes, I traveled again last week, to both Chicago and then to the Harbor Beach Marriott in Fort Lauderdale.
I was good about bringing Nutrisystem snacks with me.
For breakfast I brought:
Blueberry Muffins
Double Chocolate Muffins
Apple Strudel Scones
That way, all I had to do was go down to the lobby and grab a coffee and I wasn't tempted by the coffee cakes, etc. on display.
For snacks I packed some
Buttered Popcorn
Lemon Blueberry Bars (my new fave)
Fudge Brownie (this didn't travel so well, so I had to eat it on the plane…tee hee)
NutriChocolates
The problem came when they took us out to this FABULOUS Italian dinner….or did it? Not really, because they had 1/2 roasted chicken and BAKED fries on the menu. I did over-indulge on the appetizers and tried one of each, but that wasn't bad at all. Of course at Butterball it was turkey, turkey, turkey for me (still good).
Fort Lauderdale was to celebrate Ben's new job in Social Media, so we did go ALL OUT to a Rodizio for dinner. Again, while I probably ate MORE than I should have (mmmm…..meat). I passed on the potatoes & rice and just had veggies and fresh salad on the side.
So really, I think that my body is just telling me that it's getting USED to this diet.
So, what do I do to jumpstart it again?
Check and make sure I'm drinking ALL of the water that I should (I haven't been)
Get out and exercise to boost my metabolism (again – I've been lazy)
Stick with Nutrisystem CLOSELY this week.
If it's a plateau, then I'm ready to work my way through it. If it's just a bump in the road….my shock absorbers are good. It's still a thrill to go try on clothes, even though I've got a way to go to get to my goal.
Right now Nutrisystem is having their BIGGEST SALE OF THE YEAR. For less than $3 a meal  you can join me and lose weight PLUS get the support that you need to not only LOSE the weight, but keep it off.