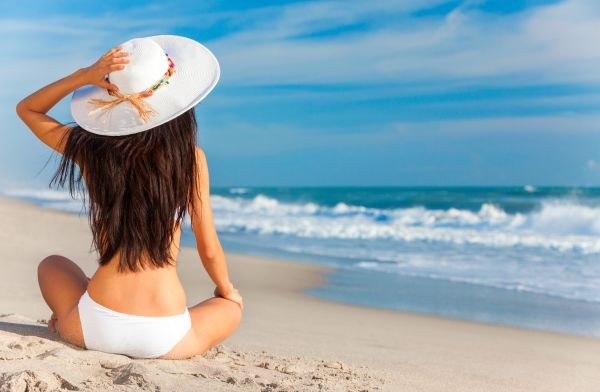 You always want to look good wherever you happen to be, but on a golden beach when the sun is beating down, might be great for your tan but it can be a bit of a nightmare for your make-up.
If you are hitting the beach there are some tips that can help you to holiday-proof your make-up and stroll with your sand between the toes, with confidence.
One plausible suggestion for looking good anytime would be to see what the Boston center for facial rejuvenation and others like it, have to offer. In the meantime, if you want to avoid a beauty faux-pas on the beach, here are some things you should know and might want to try.
Prepare yourself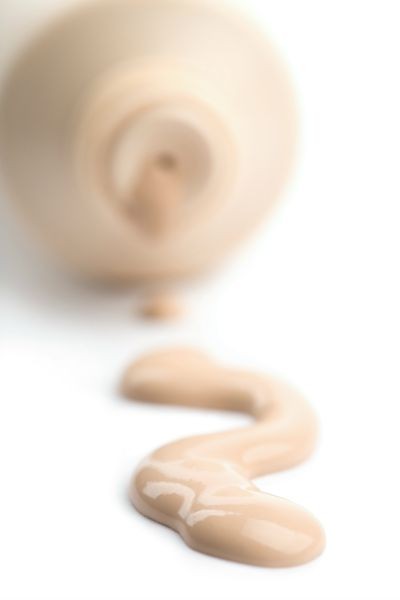 A good starting point would be to prepare yourself in advance for your trip to the beach, if it is a holiday or a date you have been planning for a while.
Start your moisturizing routine a good week or no less than a couple of days before you hit the beach, so that your tan will last longer and your legs and the rest of your body will look better and be in good shape for soaking up a bit of sun.
A good tip would be to buy some foundation that is a few shades darker than your usual winter color, as this will give you options to mix them together and achieve the right shade to max your summer tan.
Stay hydrated
Although it might not seem like a beauty tip, hydrating from the inside is just as effective as any moisturizer and you should make sure that you always have a bottle of water to hand wherever you go.
The question of make-up on the beach
Some women simply won't go out of the house without make-up and others might consider it optional if they are heading to the beach but are understandably wanting to make sure they still look and feel good about themselves.
So is wearing make-up on the beach the right thing to do?
The answer to that question is yes you can certainly wear make-up if you want to, but you just have to make the right choices.
Try and avoid anything that is a bit too overstated and look to apply a tinted moisturizer with SPF, so that it will help to cover any redness from exposure to the sun. Look to use a more natural color like peach, pink or gold for your eyes and lips, as they will offset a summery skin tone just nicely.
The main thing to remember when it comes to wearing make-up on the beach is to avoid anything that is too creamy or sticky, because it will break down too quickly under the sun and attract sand as well, which is not what you want.
Straight from the beach
There is a good chance that if you are spending the day at the beach you will have plans for later, which causes a bit of a dilemma if you are planning to head straight from the beach to a party.
Making that transformation from seashore to dance floor is easier than you think if you follow a few simple tips.
Pack some pre-moistened face wipes in your bag so that you can easily get rid of any sunscreen and oils you might have been using during the day. Having some face wipes will be very helpful if you can't get access to a sink between the beach and the party or you don't have much time in between.
If you have been wearing sunscreen throughout the day, you can add in some extra color in your cheeks with something like a delicate pink powder blush and try lining your lips with a neutral liner before applying the finishing touch with something like a glistening rose gloss.
For a safe natural tan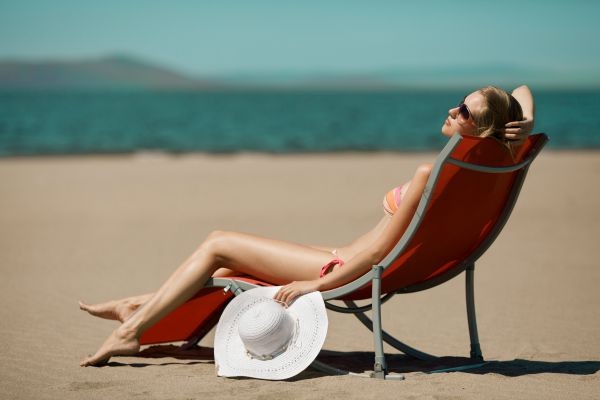 Your aim should always be to protect your skin from the most harmful rays of the sun, but you can still get your face to look like it has a genuine natural tan.
Try blending a face cream into the more delicate parts of your face such as under your eyes and in the creases of your nose, then spray your face with self-tanner. The cream will help to keep the tan lighter in those lighter areas that don't get much sun, giving you a seemingly true summer tan.
Summer is a great time of the year and if you are planning on hitting the beach, there are certainly ways to holiday-proof you make-up if you want to.
Dr. Leonard Miller is a board-certified plastic surgeon who is noted for his subtle hand and natural looking results. He believes in a comprehensive approach, combining his expertise in surgical and non-surgical facial aesthetics for effective results with his patients having a quick recovery, minimal scarring and long term rejuvenation. Dr. Miller is on the teaching faculty of the Harvard Medical School and has full operating privileges at Beth Israel Deaconess Hospital, New England Baptist Hospital and the Massachusetts Eye and Ear Infirmary. Dr. Miller is a member of the American Society of Plastic Surgeons, The American Society of Aesthetic Plastic Surgeons, The Royal College of Surgeons of Edinburgh and numerous national, regional and international societies. He is published on a wide variety of subjects and has lectured both locally and internationally. He is also involved in the development of new products for the cosmetic industry.