Straight Outta Compton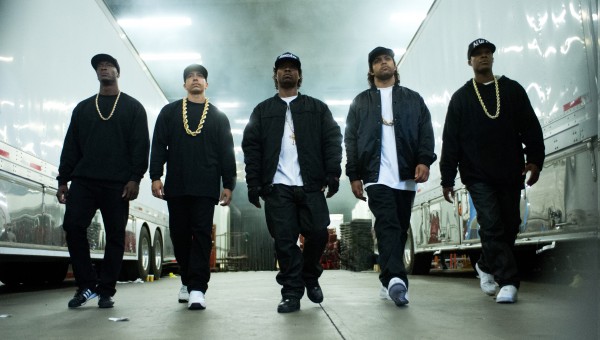 I'm a big hip-hop/rap fan.  I'm not really a fan of biopics.  I still listen to Dre's albums quite a bit.  I really dislike biopics.  So I walked into Straight out of Compton with some very low standards.  Then I saw the trailers and it looked great.  In the back of my mind all I could think about is how could they fit such an enormous story into one film?  Then I looked at the run time 150 min and thought that is how.  So I sat down at a press screening and went for a Compton ride.
My opinion?  First a synopsis.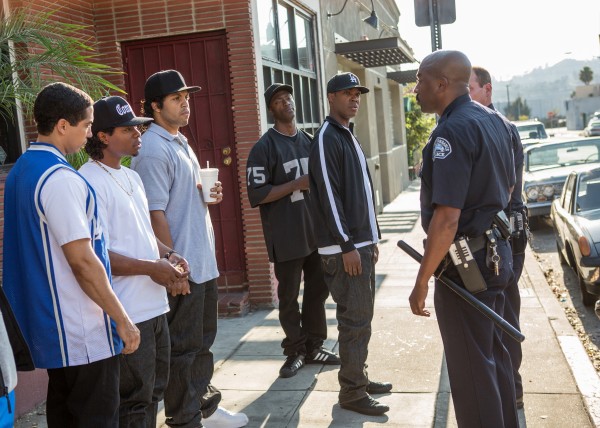 In 1987, five young men, using brutally honest rhymes and hardcore beats, put their frustration and anger about life in the most dangerous place in America into the most powerful weapon they had: their music. Taking us back to where it all began, Straight Outta Compton tells the true story of how these cultural rebels-armed only with their lyrics, swagger, bravado and raw talent-stood up to the authorities that meant to keep them down and formed the world's most dangerous group, N.W.A. And as they spoke the truth that no one had before and exposed life in the hood, their voice ignited a social revolution that is still reverberating today.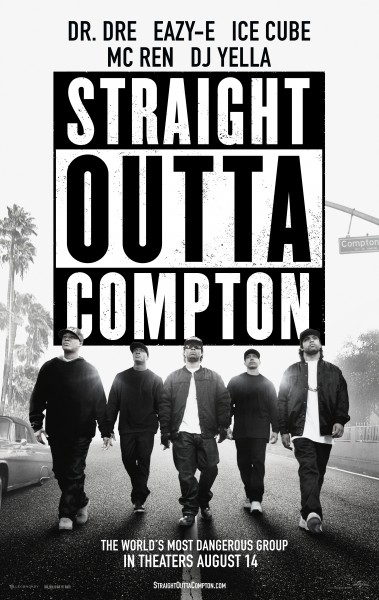 I have so many mixed feeling about this movie. 

It hits sometimes and it fails sometimes.  I really feel like this movie doesn't know what it wants to be so it feels a bit unfocused.  The acting is quite good when they are not in the dramatic beats for the guy playing Eazy.  Paul Giamatti and Markos Taylor pull some great moments out of complex bad guys.
The movie really shines when the music and the tension between the group and management are in the forefront.  All of the scenes involving the music are great but the haphazard and incomplete storylines about police brutality feel like an afterthought rather than sending shock waves.
I could have spent more time with these characters in the studio and on the road.  I wanted more out of them.  It fell to where I thought it would go and retread familiar biopic territory.  The fight against sensorship was a compelling section of the film that could have used a bit more focus.
All and all. 
Not bad not great.  The 2.5 hours flew by and the acting was pretty good with the exception of Jason Mitchell (Eazy-E) who's dramatic beats felt a bit cartoonish.  The story moved quickly enough, and there were plenty of moments to enjoy.  I'm not going to see it again but I don't regret my time in the theater.
Starring O'Shea Jackson Jr., Corey Hawkins and Jason Mitchell as Ice Cube, Dr. Dre and Eazy-E, Straight Outta Compton is directed by F. Gary Gray (Friday, Set It Off, The Italian Job). The drama is produced by original N.W.A. members Ice Cube and Dr. Dre, who are joined by fellow producers Matt Alvarez and Tomica Woods-Wright. Will Packer serves as executive producer of the film alongside Gray.