This is a sponsored post written by me on behalf of Alpine Tourism Commission which is comprised of Austria, Germany and Switzerland for IZEA. All opinions are 100% mine
A few weeks ago I mapped out a road trip that would just perfect for an Absolutely Alps vacation. Today I want to give you so NOT TO MISS highlights of the region as well as my MUST DO list items.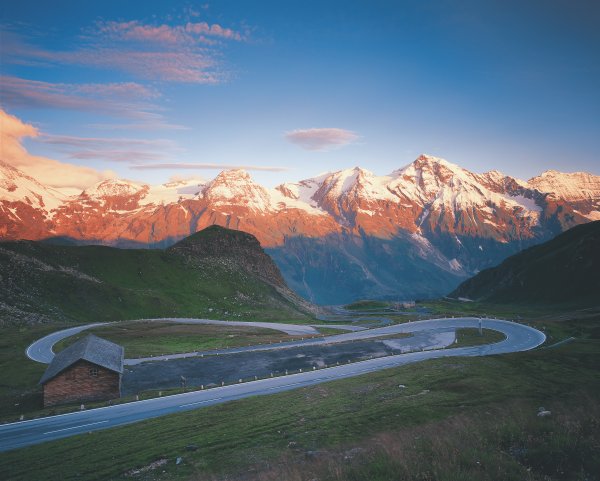 The Basics
Rent a car or take a train – the beauty of the Alps is in its countryside. Being able to travel THROUGH these magnificent mountains will make your trip magical.
Stay at smaller local hotels. You'll get a real flavor of the area.
Choose an itinerary that corresponds not only with what you want to see, but also with your timeframe. You don't want to be stopping in a village to look around for 30 minutes, only to realize that you've fallen in love with it and would have loved to spend two or three days. Mr. S loves cars & I love food experiences, so the Castles, Cakes and Cars tour was PERFECT for us.
Take the time to see Austria, Germany, and Switzerland on the same trip. The alps run through these three countries and one of the things that I was amazed at was the difference in cultures.
Check out these 9 fun facts. My hubby LOVED the information on Porsche, and was eager to see where his favorite car came from, while I wanted nothing more than to learn more about Swiss Chocolate.
Enjoy the Absolutely Alps video before you go.
Eating
I go with a list of dishes because I'm a foodie while Mr. S would be deliriously happy to try every beer along the way (and there are PLENTY). If you're not quite sure where to start, here are 9 must-try dishes that define each area.
I've been to Regensburg THREE times and never miss ordering sausage at Wurstkuchl, walking around with Glühwein in hand on a cold day at the markets, or enjoying a piece of schnitzel followed by a dessert of strudel in Salzburg. For those like me who enjoy a great glass of wine – make certain that Baden-Baden is on your itinerary, and don't miss the Raclette Cheese in the Valais Region of Switzerland.
History
The history of the Alps region goes back to pre-historic times making it the perfect vacation for any history buff. See the National Park Hohe Tauern in Austria by train in a vintage 1898 Pinzgau train. The trip is gorgeous (and you'll fall in love again) as you head to the beautiful Hohe Tauern National Park.
No visit to Nuremburg, Germany is complete without visiting the Palace of Justice, famous for the war crime trials after WWII. A reminder to us all to NEVER FORGET what happened. The Old Town of Bamberg, Germany is a not to miss UNESCO World Heritage site dating back to the ninth century. Walk around on the beautiful cobblestone lanes, take in the architecture and feel like you're living in the past.
Culture
From Art Basel to Cabaret Voltaire (the birthplace of the Dada movement) in Zurich's Old Town, art abounds. A visit to the The Ricola Herb Garden in St Moritz still grows the 13  herbs used in the original Ricola herb cough drops that are in your medicine cabinet back home.
An hour and 40 minutes from Munich the Neuschwanstein Castle (Germany's most famous castle) may seem familiar somehow. This architectural masterpiece built by King Ludwig II was copied for a famous theme park in the United States (that's right – Disney's Magic Castle). These 9 hidden gems are not to be missed either.