This is a sponsored post written by me on behalf of DaytonaBeach.com for IZEA. All opinions are 100% mine.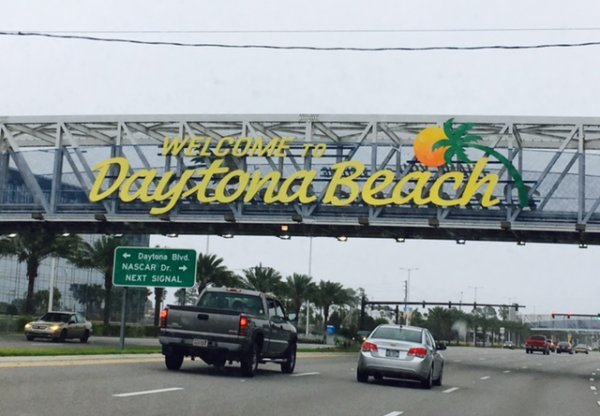 Between the holidays, the end of the work year, the pressure of making resolutions and just life in general…I just needed a Fall Beach Escape. I wanted something a little…different. I live in Florida, so the options for a some   Warm Holiday Fun is EASY. Then again,  when we lived up in New England, we'd simply pack up the car and stay one or two nights on the road and get here for a little mid-week fun. The beauty of being an empty nestor is the ability to just get up and go whenever we want…sort of. We still need to seek out pet friendly hotels and destinations, which is why we packed up the Jeep along with Clem the mini-bull-terrier and headed two hours north for a little fun in Daytona Beach. I'd only been twice before (and once was a quick stop on our way down here 12 years ago).
There are some great Weekday Getaway Deals  going on (and yes, I took advantage of them). While I like to cut costs, I still want to stay, eat, and enjoy the BEST.
Where to Stay
Hilton Daytona Beach Resort/Ocean Walk Village
Mr S remembered staying there when it was the Adams Mark many years ago and LOVING it. I wanted to see WHY this was his favorite Daytona Beach hotel, so I booked a room at this AMAZING resort for a bargain price. Note that there is a pet fee, but they allow larger dogs up to 75 lbs.
While they are currently under renovation and a few things are closed, the Hilton Daytona Beach Resort is definitely full service with a spa, 7 restaurants, pools, gym, and walking distance to all of the fun. It sits on the boardwalk (a great place to walk the dog – with trash stations and potty bags available) and overlooks the ocean. Our deal? We were able to score an ocean front, pet friendly room INCLUDING valet parking and breakfast for $166 per night with their Park, Eat and Play package.
Eat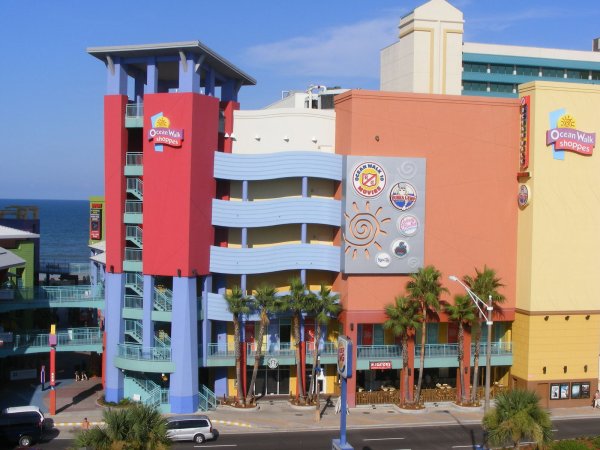 Since we already had breakfast taken care of (you can choose from the incredible breakfast buffet or a menu choice) we needed to find either restaurants in close proximity or that allowed dogs. We found LOTS of both, since there is plenty of outdoor dining. There are dining options GALOR at the Ocean Walk Shoppes. We were there during an unusual cold spell, so grabbing a cup of coffee at Starbucks as we began our morning walk was perfect. We took advantage of it being right next door to our hotel, and enjoyed  dinner at Bubba Gump's Shrimp on one of our nights.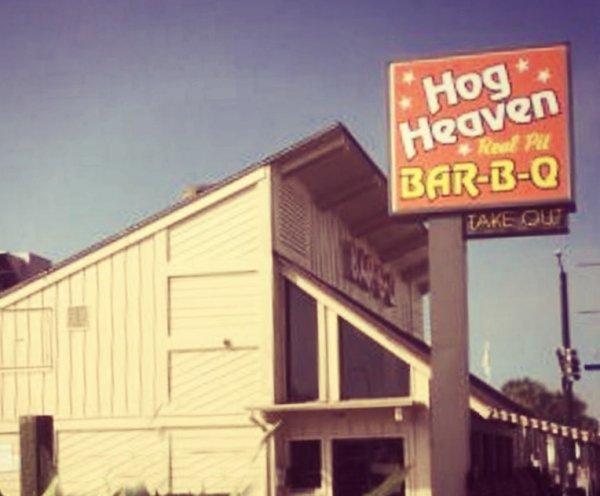 But, when I'm in Daytona Beach I crave BBQ and Hog Heaven BBQ is THE place for the best, especially when you can sit outside with your pup. Make sure to leave room for some frozen yogurt at Rhokkoh's on N. Beach St. They make sure your dog is a happy canine and offer water dishes outside for them to drink from as well as treats inside. This is Clem's VERY favorite pet-friendly spot!
What To Do
At first I thought that we were just lucky when I looked out at the bandstand overlooking the ocean had stalls of vendors selling their holiday crafts at the Holiday Craft Village, until I learned that Daytona Beach ALWAYS has fun festivals and events. Next year the plan is to come back for the Halifax Art Festival in November and the Daytona Blues Festival in October (I'm so glad it's only a 2 hour drive). As I said earlier, we hit a rainy day and were torn between seeing a movie (there's a 10 screen theater in the Ocean Walk Shoppes) or finishing up the holiday shopping. I WON, because we hopped in the car for the short drive to the Volusia Mall to shop at some of my favorite stores. I can ALWAYS find a great sale going on at Macy's or Dillard's and H&M is like finding it on sale all year round.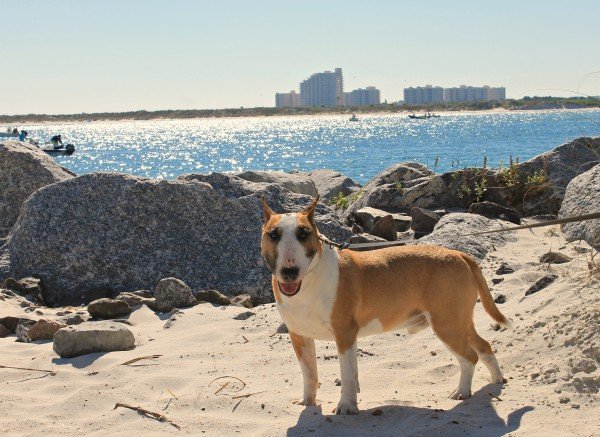 Of course, we have to get back to watch the afternoon football game and Mr. S slips into Legends Sports Bar for a beer and some tackles back at the hotel, while I take a drive to Lighthouse Point Park at the Ponce Inlet with Clem. He's been before and had the BEST TIME EVER, since the beach is dog friendly and he loves to jump into the water (especially when he sees all of the other dogs doing it as well). Parking is $5 per car.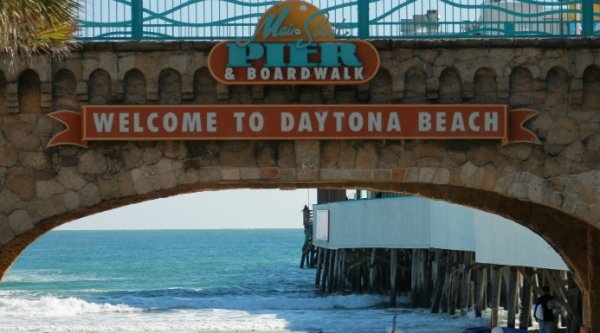 But, you're in Daytona Beach and NO trip is complete without taking in the pier and boardwalk. Don't miss the carnival atmosphere that is fun at ANY age!