This is a sponsored post in partnership with The Network Niche Influencer Agency and HoneyBaked Ham.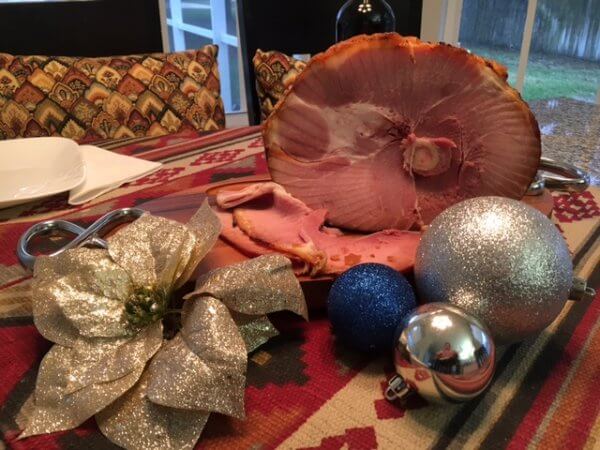 I don't know about you, but I have this LOVE/HATE relationship with the holidays. Maybe it's that living in Florida it's the time of year when all of our friends want to escape the cold and come visit, or maybe it's that over the years we've had to celebrate BOTH Christmas and Hanukkah to include all of our friends and family.
It's a lot of work
There….I've said it. While the joyousness of the season is great, at least SOME of us end up doing ALL of the work. The shopping, the wrapping, the delivering, the inviting, and YES the cooking.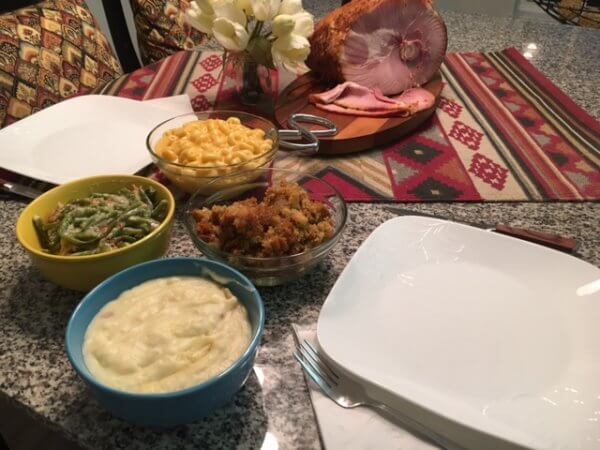 My Honeybaked holiday
Just getting that ONE thing off of the schedule (COOKING) so that I can actually sit back and ENJOY these holiday moments with the family allows me the time to really celebrate. I love setting a beautiful table and making sure there's plenty for those who stop by later on (even days later), and a half of a HoneyBaked Ham (for our Christmas celebration) and a roasted turkey from HoneyBaked Ham for Hanukkah just take the burden out of being in the kitchen for DAYS.
Simplify and Celebrate
That's my MOTTO!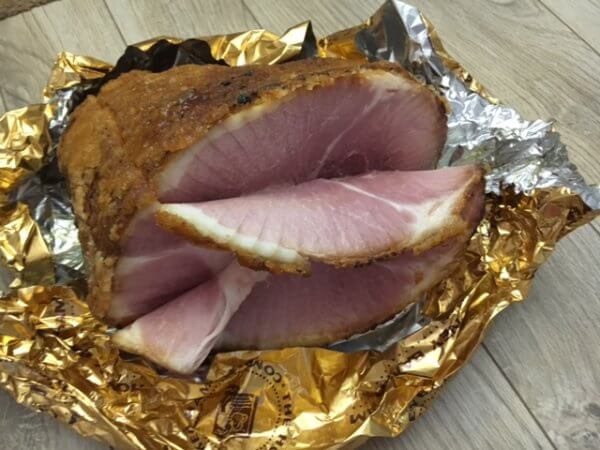 10 tips for a less stressful holiday
Don't wait until the last minute to shop…& if you do, order online – wrapped & shipped.
Take ONE day for your holiday cards. I get them over with in a few hours and don't look back
Buy a few extra bottles of wine for giving those unexpected gifts that you get
Have a decorating plan. I'll look for a theme on Pinterest & use it as a blueprint. Then I enlist Mr. S
Don't stress over cleaning, with people coming & going they won't even notice
Have an open house instead of a sit-down meal.
Go to HoneyBaked Ham and pick up EVERYTHING from the ham & turkey, to sides and dessert.
Set up a DIY bar area for drinks
Use paper plates for easy clean-up
Relax and actually ENJOY the holidays – that's what you're SUPPOSED TO DO
HoneyBaked Ham gives back
You know how I love companies who give back, and buying your holiday dinner at HoneyBaked Ham gives you the opportunity to help our first responders who work so hard for us year round celebrate as well. This year they are deliveringg meals during the holidays to first responder locations…because they want to make sure that even though they may be working on the holiday, that they have a taste of home while they're working to protect us. In addition, HoneyBaked Ham is supporting the Gary Sinise Foundation by collecting donations in-store for the foundations' First Responder Outreach program to provide 250 hams and turkeys to the families of the fallen soldier program.
ENTER TO WIN
Enter to win a $50 HoneyBaked Ham gift card to make YOUR holiday season easier.
a Rafflecopter giveaway
=

Giveaway ends December 12, 2016 at midnight
US Residents, 18+ only please


For more details visit HoneyBaked Ham – & look for a store near you (or order online)
Get $5 off a half bone-in ham when you order online. Use code:

720877

 (one-time only per user).