I always think that somehow the universe is trying to tell me something. It keeps knocking on my door, but I get so engrossed in what I'm doing, that I often don't even notice it's there.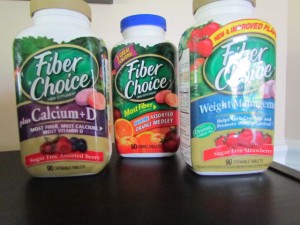 1. My doctor has been on my back for 3 years now to
a.) Decrease the "bad" fats in my diet
b.) Get more exercise
c.) Increase my fiber
2. I'm writing a series on "healthier me" and I KNOW that there are things that I would, should, could be doing to make the entire process a  lot easier. I don't need to go overboard, I just need to start by making small changes.
a.) Get more exercise (even if it's 15 minutes at a time)
b.) Take in less calories, sugars & fats
c.) Get more fiber
3. Last Thursday I went to a WONDERFUL event that ended up with me having my body-fat analyzed (I'll spare you the details) While I have NO INTENTIONS of going to this weight loss clinic (it's too far, too expensive and not practical for me), I did take away 2 very important KEY learnings from my visit.
a.) If I'm craving sugar at night…have a spoonful of peanut butter to satisfy the craving & increase my protein
b.) Add more fiber to my diet.
Do you see a pattern here? Well, I've been ignoring it for some time, and when FiberChoice came knocking and asked me to partner with their fabulous new Fiber Supplements it was more like a knock on my head than a knock at the door.
AHA!!!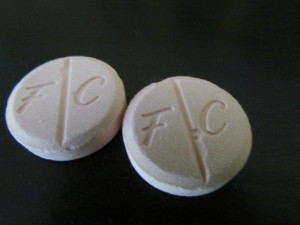 I LOVE the fact that FiberChoice allows me to choose the supplement that would fit BEST for my lifestyle and goals. As they have
FiberChoice Weight Management – for helping to curb those cravings that I get every evening. It's got chromium picolinate and green tea flavor to help me not only feel FULL, but it also helps to promote fat metabolism (as long as I'm sticking with a healthy eating plan along with it).
FiberChoice plus Calcium+D – as women it's so important to increase our calcium intake and even MORE so when we hit MY AGE!!! So, I can not only feel full when I use this, but I get the added boost of calcium absorption (yeah, the doctor will probably be pretty happy about that one as well).
FiberChoice – This formula is an all around product that provides 2 grams of fiber per tablet, with 2 tablets per serving. This comes in sugar free and regular with your choice of flavors like Orange Medley, Green Apple, Grape, and Strawberry)
My prior experience with fiber products has not been so good. I always found them to be difficult to use – mixing in water, drinking a LOT, awful flavor, etc. That's probably why I seemed to have my fingers in my ears when the universe was telling me to increase my intake. FiberChoice is not only EASY to incorporate, but it actually TASTES LIKE A TREAT. I just popped one of the Sugar Free Strawberry Weight Management tablets into my mouth and immediately thought…YUM, strawberries and cream. Who knew that a fiber product could actually TASTE GOOD? Plus, there's NO WATER REQUIRED.
Personally, if it's not easy and enjoyable, I tend to do it for a while and then just let it s-l-i-d-e, but FiberChoice is PERFECT for incorporating into my busy lifestyle. With 2011 in FULL SWING and my healthier me program off to a good solid start, I'm excited to have FiberChoice on my team. Of course, lifestyle changes don't need to be ALL about diet and exercise.
Remember that taking some time for yourself, rejuvenating and relaxing, and doing something that you TRULY enjoy is JUST as important to a healthy lifestyle.
I'm a beach girl. I'm past the lay in the sun days that have totally ruined my skin. BUT, I find that I can totally de-stress, forget about any problems, and just RELAX listening to the waves. My favorite time of day is to get there just after the beach-goers have left (around 4:00 pm). I take my sand chair, a great book and just sit at the water's edge with the small rippling waves hitting my feet, listen to the seagulls as they scavenge the beach for any food left behind by the families who have just left, smell the salt air and forget about EVERYTHING.
It really is about both getting physically healthier and making certain that your life has balance to it. With FiberChoice on my side, it will make it a lot easier. While I've told you how it's working for me, for more DETAILS about Fiber Choice fiber supplement products, you can follow them on Twitter. I just noticed that they have a COUPON and SAMPLE available on their site right now, so you can save money and get started along with me.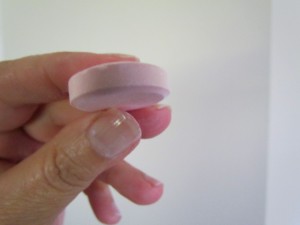 FiberChoice and I want to know what YOU want to do for a healthier you this year and they'll help you get there by providing 5 of Champagne Living's readers with a $200 Visa gift card and a FiberChoice sample. So, scroll down to the giveaway and enter and we'll be choosing winners on May 14.
Oh & I neglected to tell you that FiberChoice is also running a FABULOUS twitter giveaway for a $6,000 SPA RETREAT. So, after you enter BELOW…check out their great #MYCHOICE contest at @FiberChoice...and if you win, I'm available 😉 Simple follow them at http://www.twitter.com/fiberchoice and tweet your answer to their question using the hashtag #MYCHOICE and you COULD win gift certificates or even the grand prize of that spa/wellness retreat.
I have partnered with GlaxoSmithKline to help promote the FiberChoice "Choices for Better Health" campaign.  I have been compensated for my time commitment to the program, which includes writing about my choices for a healthier lifestyle, and hosting a giveaway where the prize has been provided by FiberChoice.  However, my opinions are entirely my own and I have not been paid to publish positive comments.
GIVEAWAY
Enter to win one of five (5) $200 Visa cards to kickstart your own healthier me program.
Leave a comment with the small choices you make for better health and how winning would help you reach your  goals. Don't forget to include your E-MAIL address so that we can contact you if you're a winner!
♥♥♥♥♥♥♥♥♥♥♥♥♥♥♥♥♥♥♥♥♥
Official Rules
NO PURCHASE NECESSARY. A PURCHASE OR PAYMENT OF ANY KIND WILL NOT INCREASE YOUR CHANCES OF WINNING.
1. Eligibility: Choices for Better Health Sweepstakes (the "Sweepstakes") is open only to legal residents of the fifty (50) United States and the District of Columbia who are at least eighteen (18) years old at the time of entry. Employees of Champagne Living, GlaxoSmithKline plc ("GSK"), Daniel J. Edelman Inc., Grey Advertising, PHD, Brunner, CIBER and their parent and affiliate companies as well as the immediate family (spouse, parents, siblings and children) and household members of each such employee are not eligible. The Sweepstakes is subject to all applicable federal, state, and local laws and regulations and is void where prohibited. Participation constitutes entrant's full and unconditional agreement to these Official Rules and Sponsor's and Administrator's decisions, which are final and binding in all matters related to the Sweepstakes. Winning a prize is contingent upon fulfilling all requirements set forth herein.
2. Sponsor: Champagne Living
3. Timing: The Sweepstakes begins on May 9, 2011 at 12:00 a.m. Eastern Time ("ET") and ends on May 13, 2011 at 11:59 p.m. ET (the "Promotion Period").
Sponsor's computer is the official time-keeping device for the Sweepstakes.
4. How to Enter: Post a comment on http://champagneliving.net about the small choices you make for better health and how winning would help you reach your rejuvenation goals. Your post will be disqualified if it is indecent, obscene, hateful, tortious, defamatory, or libelous or contains material that violates or infringes another's rights, or disparages Sponsor or any other person or party affiliated with the Sweepstakes, or contains material that is unlawful in any way or violates the terms and conditions of the blog.
Limit: One (1) entry per person. Sponsor reserves the right to disqualify any entries that it finds unlawful, or in violation of these Official Rules, in its sole discretion. Multiple entrants are not permitted to share the same Account. In the event of a dispute as to any registration, the authorized Account holder of the Account will be deemed to be the entrant. The "authorized Account holder" is the natural person assigned to the Account. Each potential winner may be required to show proof of being an authorized Account holder.
5. Prize Drawings: Blogger will randomly select five (5) potential Prize winners from all eligible entries received during the Entry Period on or around May 14, 2011. Except where prohibited, the potential winners (parent/legal guardian if winner is a minor in his/her state of residence) may be required to sign and return an Affidavit of Eligibility & Publicity Release ("Affidavit"), which must be received by within ten (10) days of the date the email notice or attempted email notice is sent, in order to claim the prize. If a potential winner cannot be contacted, fails to sign and return the Affidavit within the required time period (if applicable), or if a prize or prize notification is returned as undeliverable, potential winner forfeits the prize. Receiving a prize is contingent upon compliance with these Official Rules. In the event that a potential winner is disqualified for any reason, Sponsor will award the applicable prize to an alternate winner by random drawing from among all remaining eligible entries. Only three (3) alternate drawings will be held, after which the prize will remain unawarded. Prizes will be fulfilled approximately 8-10 weeks after the winner has been confirmed.
6. Prizes: Five (5) prizes will be awarded. The prize will be a VISA gift card. Total Approximate Retail Value (ARV) of each prize is $200, and Total ARV of all Prizes: $1,000. All terms and conditions of gift card apply. Sponsor may substitute a prize of equal or greater value.
7. Release: By receipt of any prize, winner agrees to release and hold harmless Sponsor, Daniel J. Edelman, Inc., GSK, and their respective subsidiaries, affiliates, suppliers, distributors, advertising/promotion agencies, and prize suppliers, and each of their respective parent companies and each such company's officers, directors, employees and agents (collectively, the "Released Parties") from and against any claim or cause of action, including, but not limited to, personal injury, death, or damage to or loss of property, arising out of participation in the Sweepstakes or receipt or use or misuse of any prize.
8. Publicity: Except where prohibited, participation in the Sweepstakes constitutes the winner's consent to Sponsor's and its agents' use of winner's name, likeness, photograph, voice, opinions and/or hometown and state for promotional purposes in any media, worldwide, without further payment or consideration.
9. General Conditions: Sponsor reserves the right to cancel, suspend and/or modify the Sweepstakes, or any part of it, if any fraud, technical failures or any other factor beyond Sponsor's reasonable control impairs the integrity or proper functioning of the Sweepstakes, as determined by Sponsor in its sole discretion. Sponsor reserves the right, in its sole discretion, to disqualify any individual it finds to be tampering with the entry process or the operation of the Sweepstakes or to be acting in violation of the Official Rules of this or any other promotion or in an unsportsmanlike or disruptive manner. Any attempt by any person to deliberately undermine the legitimate operation of the Sweepstakes may be a violation of criminal and civil law, and, should such an attempt be made, Sponsor reserves the right to seek damages from any such person to the fullest extent permitted by law. Sponsor's failure to enforce any term of these Official Rules shall not constitute a waiver of that provision.
10. Limitations of Liability: The Released Parties are not responsible for: (1) any incorrect or inaccurate information, whether caused by entrants, printing errors or by any of the equipment or programming associated with or utilized in the Sweepstakes; (2) technical failures of any kind, including, but not limited to malfunctions, interruptions, or disconnections in phone lines or network hardware or software; (3) unauthorized human intervention in any part of the entry process or the Sweepstakes; (4) technical or human error which may occur in the administration of the Sweepstakes or the processing of entries; (5) late, lost, undeliverable, damaged or stolen mail; or (6) any injury or damage to persons or property which may be caused, directly or indirectly, in whole or in part, from entrant's participation in the Sweepstakes or receipt or use or misuse of any prize. If for any reason an entrant's entry is confirmed to have been erroneously deleted, lost, or otherwise destroyed or corrupted, entrant's sole remedy is another entry in the Sweepstakes, if it is possible. If the Sweepstakes, or any part of it, is discontinued for any reason, Sponsor, in its sole discretion, may elect to hold a random drawing from among all eligible entries received up to the date of discontinuance for any or all of the prizes offered herein. No more than the stated number of prizes will be awarded. In the event that production, technical, seeding, programming or any other reasons cause more than the stated number of prizes as set forth in these Official Rules to be available and/or claimed, Sponsor reserves the right to award only the stated number of prizes by a random drawing among all legitimate, un-awarded, eligible prize claims.
11. Disputes: Except where prohibited, entrant agrees that: (1) any and all disputes, claims and causes of action arising out of or connected with this Sweepstakes or any prize awarded shall be resolved individually, without resort to any form of class action, (2) any and all claims, judgments and awards shall be limited to actual out-of-pocket costs incurred, including costs associated with entering this Sweepstakes, but in no event attorneys' fees; and (3) under no circumstances will entrant be permitted to obtain awards for, and entrant hereby waives all rights to claim, indirect, punitive, incidental and consequential damages and any other damages, other than for actual out-of-pocket expenses, and any and all rights to have damages multiplied or otherwise increased.
12. Winner List: For winners visit http://champagneliving.net after the Approximate Drawing Date listed above and before July 1, 2011.