This post has been sponsored by Shopbop. You can always click on the add on my sidebar to shop.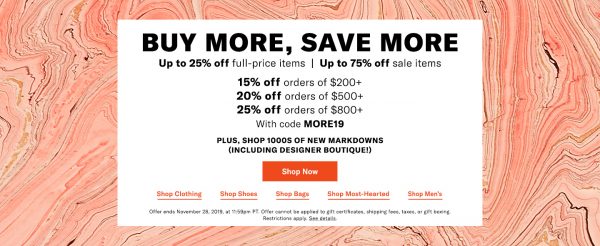 You don't have to wait 'til Black Friday
You don't have to leave your family at the table to get to the sales early
You don't have to wait 'til Christmas or Hanukkah Eve
Because Shopbop and East Dane are offering their BIG YEARLY SALE starting TODAY. That's right, they're helping you and me get a headstart on our holiday gifts the day BEFORE Thanksgiving, and yes, you'll be able to score these prices through the weekend.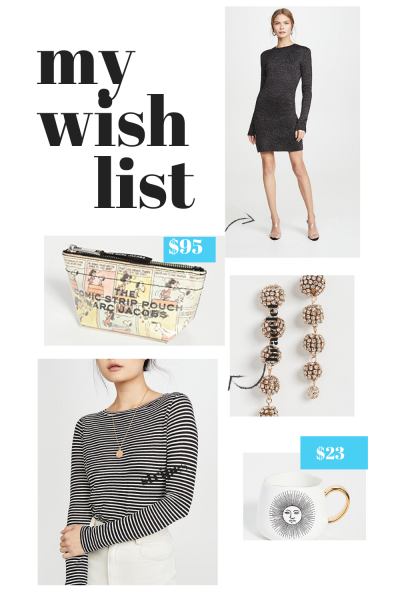 Up to 25% off full-price items | Up to 75% off sale items
15% off orders of $200+
20% off orders of $500+
25% off orders of $800+
The details
This code is valid towards contemporary, contemporary sale, designer boutique, and designer boutique sale
You cannot use it to purchase a gift card
It does not include shipping
Just use code: MORE19 at checkout 
So stay home on Friday and eat leftovers and watch TV, because you'll be DONE with your shopping by then.
Visit Shopbop.com for ALL of the details