As the colder months draw in we tend to find ourselves spending more and more time at home. It is a time to enjoy being at home, so we would like to share a few suggestions on how to change things a little so that you are more comfortable and happier spending time in your house. Here are our 9 ways to improve your home. 
Redecorate your living room
If it has been some time since you lasted decorated and arranged your living room then make this your first priority.
This will be the room that you can relax in each evening so ensure that it is a room that you are comfortable spending time in.
You might choose to repaint or paper the walls, or perhaps you will add a sleek wooden floor with a huge fluffy rug? You can change the color scheme of the room by buying new soft furnishings and accessories such as cushions and ornaments. 
Go for a color scheme that you love and then rearrange your furniture so that you feel like you are coming home to a brand new room!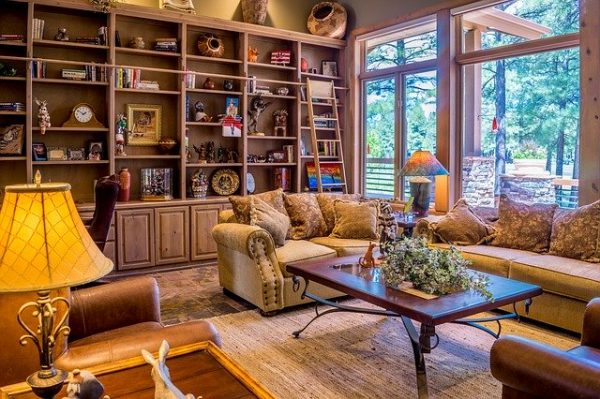 Get the professionals in
There will be those jobs that you need doing where you will need to get the professionals in. Most of us have this kind of to-do list, full of little tasks and chores that we never seem to get round to doing. Well, make this the time that you finally tick a few items off that list.
For some of us, it will be a tree that we keep meaning to have cut back, or perhaps it will be a professional oven clean. For others, it might be heating and plumbing jobs and specialists such as NexGen HVAC & Plumbing can ensure that you get those jobs completed.
Let there be light
Wherever possible, you should be working to improve the lighting in your home.
Natural light is always going to be the best option here, so think about how you can make the most of that. Could the addition of a skylight make a world of difference, or perhaps you could remove blinds or drapes from some windows thereby letting more light into the room?
You can then look at hanging lights and lamps to change the ambiance in each room. Softer lights can give the impression of a warmer more inviting room, so add lamps and wall lights where possible. 
Landscape your garden
If you have plans to make changes to your garden, now is a great time to do it before the cold winter sets in. If you are in a warm climate, it is better to tackle this now than in the height of summer. 
Start with tidying up out there and then you can begin to make the structural changes that you want to make. You might add raised beds, create a vegetable plot, add a cut flower patch or perhaps lay down some fresh turf. 
Add a new bathroom
Adding an extra bathroom could well add value to your home and give you added convenience.
The morning rota for the bathroom can be a challenge, especially in busy family homes, so an extra bathroom could make a real difference. 
Look around for viable spaces to create your new room. It might be a downstairs cupboard or under the stairs, or perhaps a bedroom could incorporate an en-suite.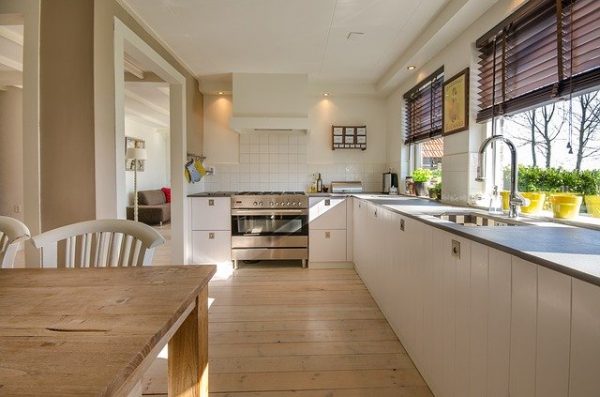 Renovate your kitchen
The kitchen is often the heart of any home and where you are likely to spend a lot of time. As such, renovating this room will be appreciated by all.
You might choose to fully remodel the space and buy new units and worktops. This work can be completed to fit within a range of budgets and can take anything from one week to several weeks, depending on the size of the project. 
Alternatively, you might find that adding new flooring, repainting the walls or changing the worktops can give your room a fresh new look and be all the updating that it needs. 
Insulate fully
It makes sense that you want to ensure that your home is fully insulated, we all want to be kept warm. Nobody wants to be turning up that thermostat and spending more and more on their heating bills because heat is escaping out of the house due to poor insulation. 
Your roof is the first place to check for insulation, so do ensure that your home is not losing heat through it. Then look at your windows and doors and replace any that you feel require it. Block up any drafts and make sure that your pipes are insulated to prevent them from freezing. 
Declutter your rooms
This is one of those projects that many of us know we would benefit from, but we tend to just keep putting it off. Make this the month that you resolve to tackle it!
This is a task that will cost you no money at all, and in fact, it might make you a little extra cash if you find unwanted items that you can sell on. 
Be systematic in your approach to this, whether you do it by themes or by room, choose a system and stick to it. Ensure that you complete your chosen area thoroughly before moving onto a new room. You might just do a section of a room at a time, for example, one wardrobe or one cupboard. 
This can get addictive once you start so prepare yourself for half-emptying your house! 
Work on the curb appeal
Take a look at the front of your home. It is not something that most of us dwell on as we park and go straight into our homes, but pause and try to look at it critically. Could it be improved?
You might need a new front door, or perhaps just to repaint it. A new fence or gate might make all the difference or perhaps some new plant pots out there can pretty up your space.
A new driveway can make a dramatic change to your frontage and instantly smarten it up.