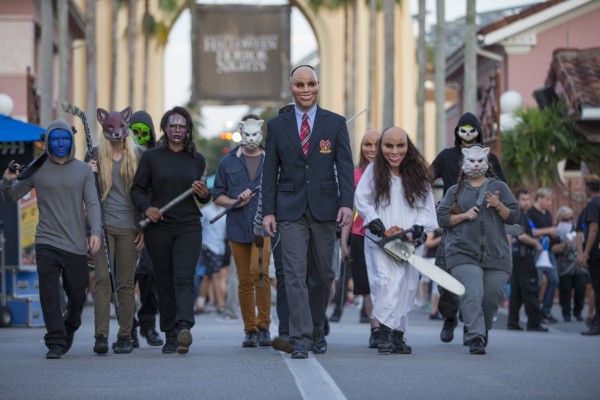 This scaredy cat will be heading to Orlando next month to spend a day being absolutely terrified. I've only gone to two Halloween events in my life. One was a spooky hayride and the other a rather mild haunted house, so I'm not sure exactly WHAT I'm in for. I just know that I'm glad I won't be alone (and either Lisa, James or Ben will probably have holes in their arms from me grabbing so often).
I'm in for a experiences inspired by:
The event takes place at Universal Studios in Orlando, FL from Sept. 19 through Nov. 1. Tickets are currently on sale (I saw them at my local Publix) and can be purchased online at HalloweenHorrorNights.com/orlando. They are also offering a Halloween Horror Nights hotel and ticket package that includes event tickets, park-to-park tickets and accommodations at a Universal Orlando hotel so you can stay right in the midst of all the action.
Don't miss this year's HHN
But, make sure to buy your tickets EARLY, as they expect sell-outs, especially on the weekends.
For more information 
Visit www.HalloweenHorrorNights.com/Orlando.