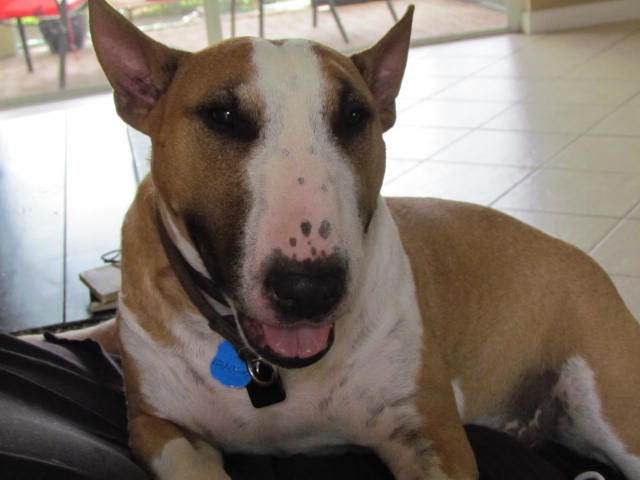 Anyone who owns a pet (or rather is OWNED BY A PET) knows the feeling. You can't imagine life without them. They bring a sense of joy to the family and always seem to be around when you need them. Keeping them healthy is essential, just as it is with any other member of  your family. Regular veterinary visits, exercise and a healthy diet are the key to keep that tail wagging and some bounce in his/her step.
But, how do you decide WHICH food to feed?
I've been the route from dry to canned, from raw to homemade, and everything in between. I'm lucky enough to have both a best friend who's a pet nutritionist as well as a veterinarian who's willing to listen to my crazy ideas and give his input. In my adult life I've raised 3 Old English Sheepdogs, fostered about 25 more and am not the lucky human-mom to a miniature bull-terrier named Clem. Just like humans there always seems to be a new way of eating that pops up every few years, so how do you make the choice?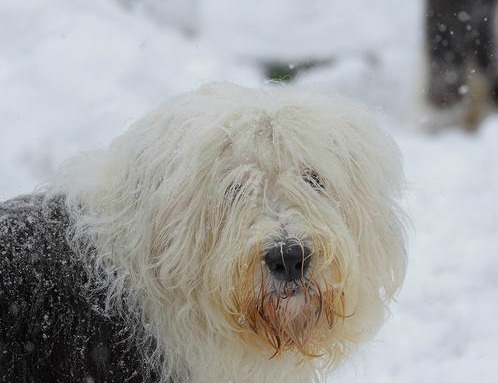 Raw
In all honesty, I liked the raw diet when I first started feeding Clem. I thought that it made sense to feed the way that wolves eat (since they are descendants of the breed). Unfortunately, the adverse affects on his health started showing up quickly. Patches of hair began to fall out, and while he LOVED eating it, he still seemed to hunger for more. The other downside of feeding raw is the potential for bacteria to form and make the dog ill. I'd also had choking issues with the raw bones (we fed chicken backs) as bull-terriers tend to swallow whole rather than chew their food.  When you feed raw, they are getting a a rich diet and don't need the volume of food you'd feed with a dry food. For smaller dogs, it might work out, but with a medium sized or larger dog, not only was he still hungry after each feeding, but it was costing me more than I spent on OUR FOOD each week. I might as well just go out and buy him some filet mignon or lobster tails. UGH
Grain Based
We've heard it again and again. Dogs can NOT digest corn, and what is the USUAL first ingredient in a grain based dog food? You guessed it…CORN. If you're feeding your pup a standard grain based food and he/she is itchy, has a dull coat or one that's  course & brittle hair coat your dog is not getting the nutrition that they need. Pets need a rounded diet of carbohydrates (in the form of fruits & vegetables which are easier to digest) , protein and fats.
Grain Free
By feeding a grain free kibble, that's got a great mix of fruits, veggies and fats for optimal optimal health, you'll be helping your dog live a healthier life. If you've been feeding a standard grain based food and switch to grain free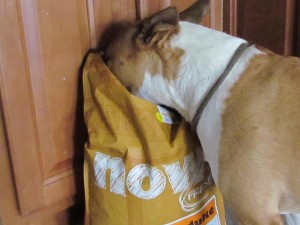 you should notice that your bestie has more energy, a healthier looking coat, and even better breath. If your dog had struggled with allergies in the past, you should see them start to improve as well. Clem has always had "tummy issues." He'd get sick very easily with intestinal troubles. Since being grain free we've completely eliminated his digestive problems.
What I feed
I've tried a lot of different brands, and have a few that I really love, but my #1 choice for optimal nutrition is Petcurean. He's been on the food for over a year now, and we went from seeing the vet for various problems every month or 2, to a once a year healthy visit. After I realized just how healthy he'd gotten, I decided to stop fooling around changing up his food and switch permanently to the NOW Fresh! formula. He's happy, he's healthy and he's a PITA (which is just how I like him.
Note: I am a paid ambassador for Petcurean Pet Foods. I took on that responsibility because I really believe in their product. All opinions are strictly my own.
For more information about  which Petcurean Pet Food is best for your dog or cat visit: