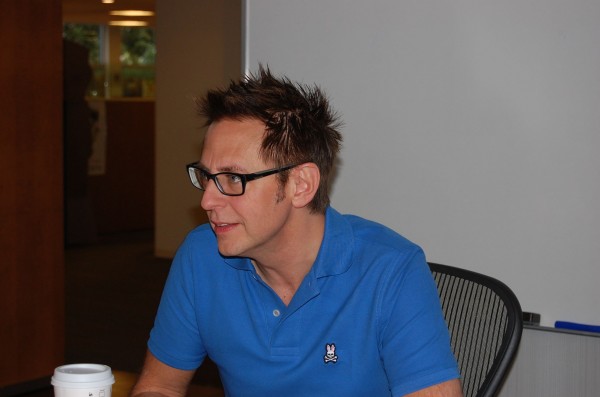 If Ben said to me "But, it's James Gunn" ONE MORE TIME, I was going to lose it.  The conversation went something like this.
Me: I was invited to the Hundred-Foot Journey and Guardians of the Galaxy press junket
Ben: You have to go
Me: Why? It's all the way out in L.A. and I'm already behind in my work. I'm going to get even MORE behind if I go.
Ben: You HAVE to go
Me: You know I don't like those movies.
Ben: You'll like this one, James Gunn directed it. Will you be interviewing him?
Me: I dunno, I didn't really look
Ben: LOOK NOW
Me: There's Chris Pratt and Vin Diesel
Ben: But, will you be interviewing James Gunn?
Me: Let me look again
Ben: If he's there you HAVE to go
Me: Why?
Ben: He's James Gunn
Me: Yes, he's on the list
Ben: GO! It's James Gunn
xxxxxxxxxxxxxxxxxxxxxxxxxxxxxxxxxxxxxxxxxxxxxxxxxxxxxxxxxxxxxxxxxxxxxxxxxxxxxxxxxxxxxxxxxxxxxxxxxxxxxxxxxxxxx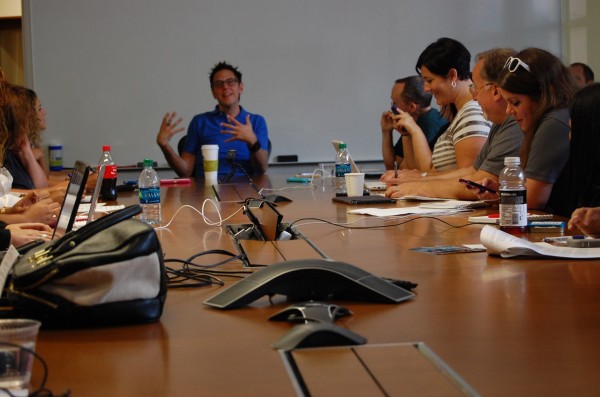 Of course, as you know I listened to him and I went off to Hollywood to screen Guardians of the Galaxy and interview the talent along with 24 other bloggers, and YES I did have the opportunity to interview the man behind the Guardians of the Galaxy. To say he thinks a little out of the box is an understatement. You know when someone is so cool that they transcend the limits of creativity? That's James Gunn.
Say what????

When I say,  Kevin Bacon is a great national hero, I mean it. I love dancing, I love pop music, I love super heroes, I love space adventures, and I love raccoons.  So, I have all the things I love in one movie.
Why the Guardians?
I think the main thing that drew me to GUARDIANS was the ability to create a whole new wing of the Marvel universe.
The story
I found it in the great opportunity to make a movie that was about family, about friendship.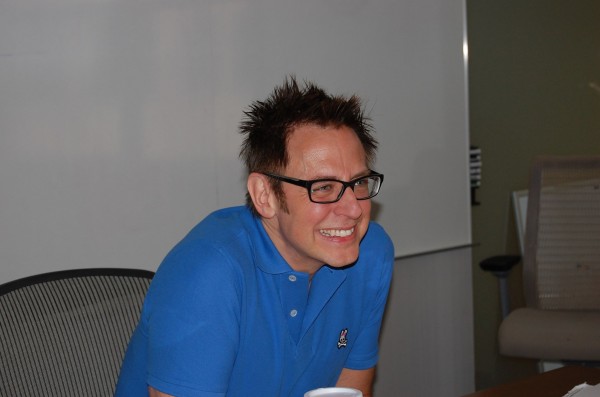 On being cool
I think in the world, it's so important to be cool and so important to like be hip and show how you don't care. This movie is the exact opposite. It's a movie about caring. It's a movie that allows emotions into a spectacle film, which is extremely rare. Real characters, real people with flaws.
Favorite character
The one I feel the most connected to is Rocket, because I feel the outcast in Rocket. Although I think that Rocket is the meanest Guardian, I think he's the most selfish Guardian. I think he's probably the Guardian that learns the least at the end of the movie. I feel like he's just this little mangled guy that is completely alone in this world. There's nothing else like him, he's been torn apart and put back together again. He was originally an innocent little animal, so, I've come to love him.
Is this a preview of what's to come? 
I would love to tell the Rocket and Groot story for sure, I love them. At the same time, I'd love to tell the Drax movie. I'd love to do the Gamora film. I think they're  interesting enough to me. I want to do the Nebula film. It's something I actually think about a lot. I have a deep enough connection to them that they could go off on their own direction.
xxxxxxxxxxxxxxxxxxxxxxxxxxxxxxxxxxxxxxxxxxxxxxxxxxxxxxxxxxxxxxxxxxxxxxxxxxxxxxxxxxxxxxxxxxxxxxxxxxxxxxxxxxxxxxxxxxxxxxxxxxxxxxx
Ben was RIGHT.
I'm glad that I went….so glad that after screening and interviewing, I flew home and went to see it again on opening day with my family.
LISTEN TO BEN
Take the family and go see Guardians of the Galaxy!!!
For more details follow Guardians on: