Giveaway sponsored by Enterprise A Car. All opinions are strictly my own.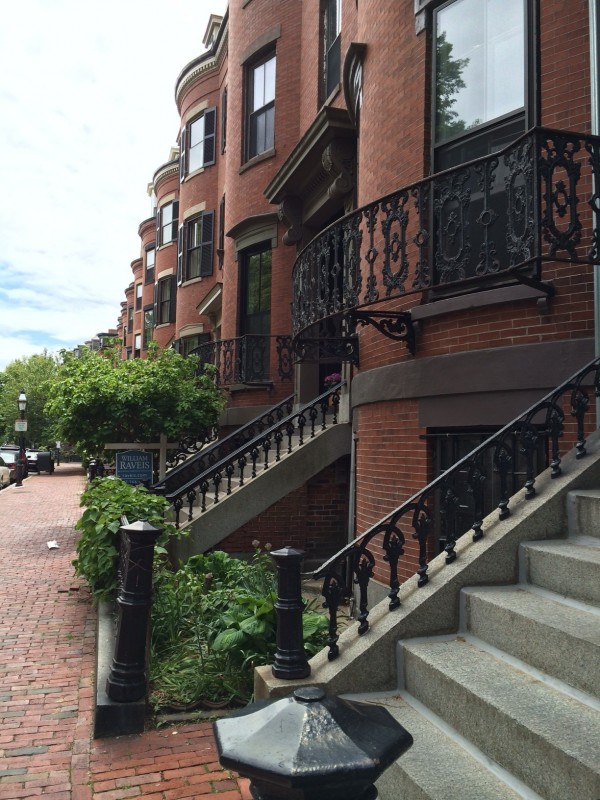 You've done the Freedom Trail, visited the Museum of Science and the MFA, shopped at Faneuil Hall and had dinner on the waterfront. Isn't it time that you REALLY explored Boston? Today we're visiting Boston's South End, not to be confused with Southie or South Boston.  The South End sits just south of the Back Bay (home to Copley Place, the Prudential Center and one of the wealthiest neighborhoods in Boston) and is my FAVORITE Boston neighborhood. Although I may be just a little biased…
If you thought that Sunday's were for sitting around reading the Boston Globe in your PJ', it's time to get up and out of the house. Join me in my favorite Sunday activities in the South End. If you've just flown in to town, head to the Enterprise Rent-a-Car at Logan Airport and take the quick drive to the South End. If you arrived by train, you'll find an Enterprise Rent-A-Car conveniently located near the South End at the Prudential Center in Back Bay or at the Copley Plaza and rent a Chrysler 300 or a Ford Mustang convertible….you'll fit right in with the residents! The great thins is that with more than 5,500 offices located within 15 miles of 90 percent of the U.S. population, Enterprise Rent-A-Car offers a wide variety of car leasing, vanpooling, car sharing and hourly rental programs – and local car rental customers are picked up at no extra cost. "The Enterprise Way," and it has been the foundation for the company's growth and success for more than five decades, so you can ALWAYS count on them to be there for you.
Also…scroll down to the bottom of this post for a great #EnterpriseEverywhere giveaway!
Breakfast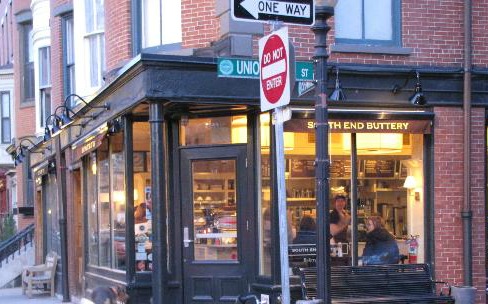 South End Buttery
314 Shawmut Ave and 37 Clarendon St.
Head over to sit and people watch at the main Shawmut St location. The coffee is rich and the scones are to die for. For something heartier, enjoy a fritatta or maybe some their wonderful oatmeal terrine with organic oats, organic soy milk, dried fruit, flax seeds, toasted nuts, fresh fruit, and bran. Don't leave without grabbing some goodies to go. They also have a smaller market and café on Clarendon St if you want to munch as you walk around the neighborhood. Sunday's get a late start in this neighborhood, so it's easy to beat the rush and get there before 11:00 am for a seat. BTW, Clem loves it here as it's a dog friendly restaurant.
Located in various areas of Boston, this Bakery/Restaurant  is the place to grab that Cinnamon Cream Brioche or Cinnamon Sugar Apple Cake with your morning espresso that you've been dreaming of. I find that Flour tends to get a bit busier than the Buttery, and try to visit accordingly. They also offer GREAT baking classes for young and old. It's a great time to bring the kids to learn to decorate Halloween cookies or to prepare to wow your guests with  your pies at Thanksgiving.
Explore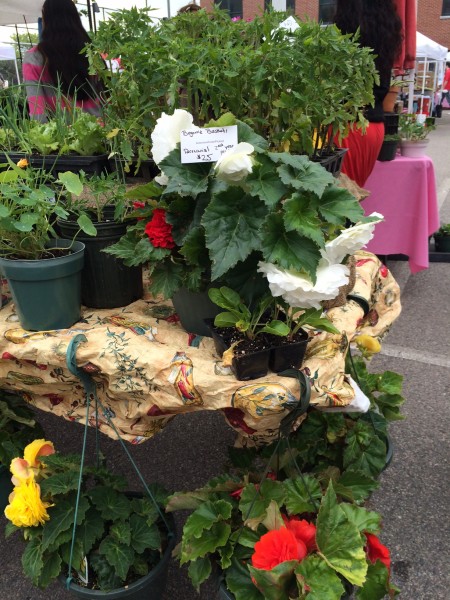 SOWA Sundays
460 Harrison Ave.
Arts, crafts, vintage goods, gourmet food trucks and farmer's market all rolled into one colorful 3-block area along Harrison Avenue. Open seasonally on Sundays, May through October, it's a MUST visit whether you're a resident, vacationing, or just a day visitor. Don't miss the permanent stores that fill the warehouses as well. There's a FABULOUS store for those who love to make jewelry or knit called Bead + Fiber that I'm obsessed with. The owner travels the world finding incredible pieces to incorporate in your creations…or if you're like me, you'll just pick up some tassels she recently brought back from a  Moroccan bazaar and hang them on your handbag or luggage.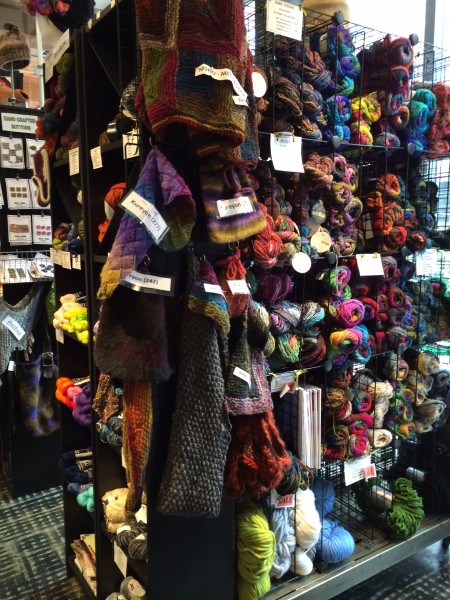 Wander
I love wandering the neighborhoods of the South End, finding little pocket parks, playgrounds and dog parks. The last time I visited there was a wonderful concert at Titus Sparrow Park (200 W Newton St) that we stopped to listen to on our way to the grocery store.
Shop
Head back up Waltham to Tremont St and do a little window shopping
OKW
631A Tremont Street
Alas, one of my besties and incredible designer Henry Wong is now gone from OKW (he retired earlier this year), you can still find amazing couture women's clothing as well as accessories for the chic woman on the go.
Tadpole
37 Clarendon Street
From toys to clothing, to just about EVERYTHING you need for the nursery. There's a reason they got the Best of Boston Award, and you'll see why the minute you walk through their door.
Hudson-Boston
12 Union Park St
Each time I enter this wonderful shop, I walk out with SOMETHING. Whether it be a little knick-knack for my entry table, throw pillows for my previously blah looking sofa, or a piece of furniture that  makes a STATEMENT, you'll find it here.
Old Japan
24 Union Park St
From traditional Kimono to funky Cambodian totes to use as laundry bags, Old Japan is a must visit. I'm drawn to the beautiful vintage kimono fabrics that I can add around the house, frame, or incorporate in a dress. Even the kids will enjoy going through the little bins of tsotskes for a treasure to buy.
Theater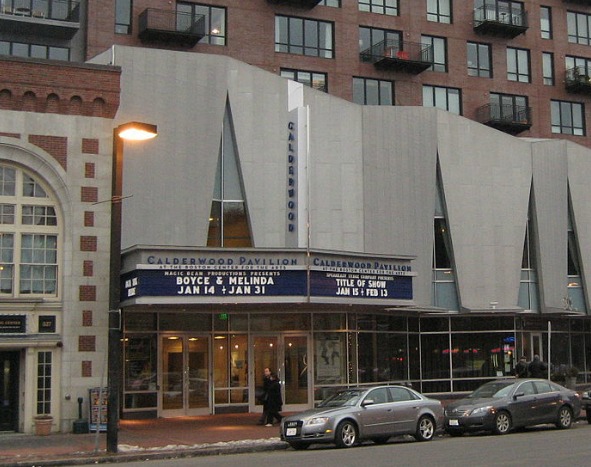 Calderwood Pavilion at the BCA
527 Tremont St
You'll find new, old standards and more, at this second location of the Huntington Theater, which has  had over 65 Tony Award winning artists and 14 Pulitzer Prize winning authors grace its stage.
Music and Dinner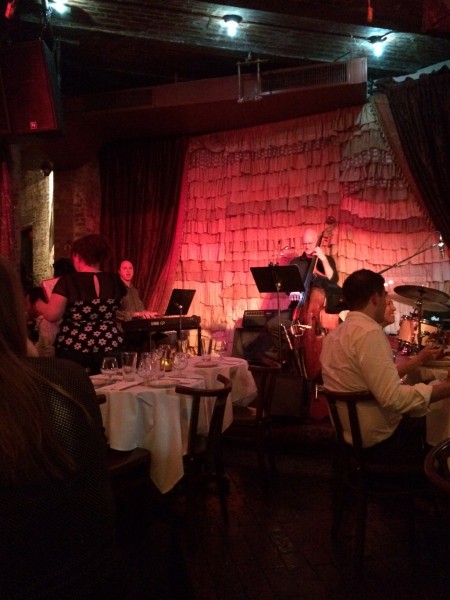 The Beehive
541 Tremont St
My FAVORITE spot to end the day. You'll see a lot of familiar faces gracing the stage at the Beehive. The menu is eclectic, just like the music, and the drinks…oh, the drinks are amazing. Try LE MAGICIEN, made with Old Barrel Vodka, absinthe and fresh orange, or keep it simple and order MY favorite bubbly – a split of the Moet & Chandon Imperial. They have a jazz brunch on Saturday and Sunday, and Sunday night is BLUES NIGHT.
My FAVORITE restaurant
Stephi's on Tremont
571 Tremont St
Sister restaurant to everyone's go to restaurant on Newbury St – Stephanie's, Steffi's tends to be a bit more intimate, still carrying on the traditions of it's older sibling. I'd tell you what I think is the BEST thing on the menu, but trust me….whatever you order will be the BEST that you've ever had. Every item on the menu is a winner (although I LOVE the duck….).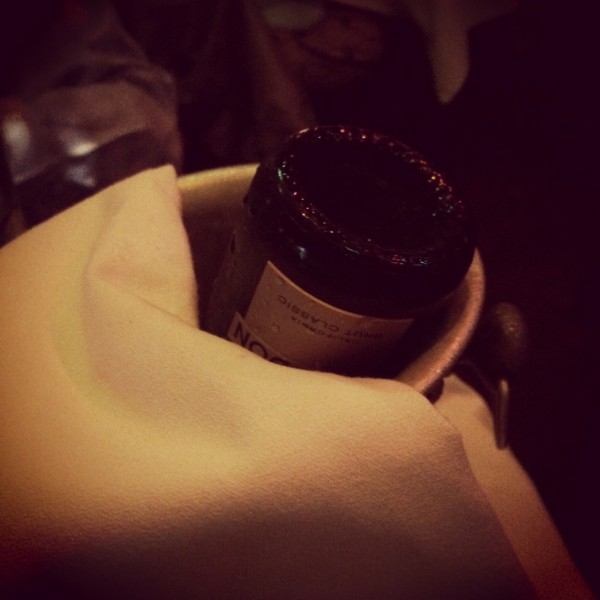 I adore Boston, and wander the various neighborhoods as often as I can. If you're there for a while, make it easy on yourself and rent a car from Enterprise. It will make enjoying the city that much better. Enterprise is committed to doing things the right way: taking care of its customers, employees and the communities it serves, that's why I always choose them for my rentals. My suggestion! Since this is city parking, it is easier to park a car than an SUV, and if it's a beautiful day….opt for a convertible. That way you'll see even more of Boston as you drive through.
I'll be co-hosting a twitter chat soon with #EnterpriseEverywhere, so watch me on twitter at @zipporahs to find out WHEN!
#EnterpriseEverywhere GIVEAWAY!
$75 AMEX Gift Card: Use this on your upcoming weekend away with Enterprise.
Sharper Image Telescoping Selfie Arm: Take awesome selfie photos or video on your upcoming weekend away with Enterprise, and share them on social media tagging@Enterprise and #EnterpriseEverywhere.
$50 Snapfish Gift Certificate: Turn the photos you take into souvenirs.
Enterprise Carry-Me Everywhere Duffle: Use on your upcoming weekend away with Enterprise.
Tweet to Enter DAILY!
This post and prize have been sponsored by Enterprise. All opinions are strictly my own.