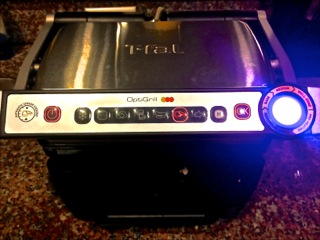 It's hard to get a man a gift.  It really is my friend's wives and girlfriends always have the hardest time finding a gift for them.  From time to time I get asked and I usually don't have any idea, just replay "what does he like?"  Because it's simple.  Guys don't talk about what they want for the holidays with their bro's they just talk about cars, sports, stupid things their children do and video games (honestly it really quite cliché but enjoyable).  So I have a huge hint for this years gift.
The Optigrill by T-Fal is clutch.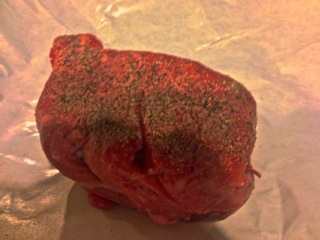 This thing is rad. 
It's everything that is great about indoor grilling. I can cook from FROZEN through PERFECT all on ONE device. Plus I can just toss the plates in the dishwasher or wipe them down with a towel for easy cleaning.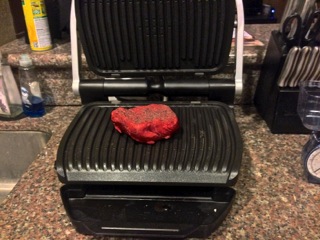 WHAT IS SO AWESOME ABOUT THIS GRILL:
You don't have to think about cooking times!  The Optigrill senses how your food is cooked and beeps when your meat is rare, medium or well done.
The design interface is simple and easy to use.
The grill plates can be put in the dishwasher for almost no legwork in the cleanup!
Integrated grease trap.
Easy cooking for the culinary impaired.
Settings include burgers, chicken, sandwiches, steaks, fish, veggies and more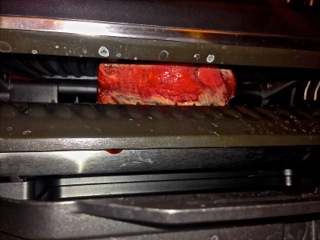 WHAT KINDA SUCKS ABOUT THIS GRILL:
I only have one complaint – everything that comes out of this thing looks like a Panini.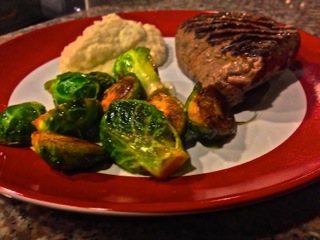 Basically
I know how to cook but I'm so lazy and on a very restrictive diet so I use this for as many meals as possible (I can fit my chicken for a couple days on it at once 4 large breasts fit on it).  Maybe I'm just the right person for this product but I love it and it is the perfect holiday gift.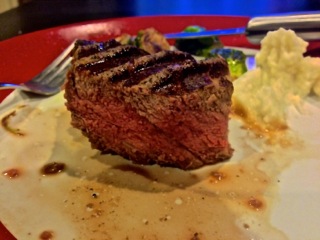 Details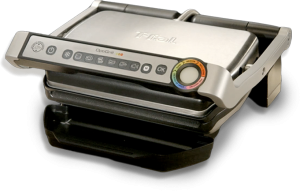 High Performance : 1800 W
Sensor cooking automatically adapts to the thickness of foods
6 Automatic cooking programs
Frozen Food function to defrost and cook all types of food
Manual cooking function for grilling fruits and vegetables or personal recipes
Die-cast aluminum plates with non-stick coating
Extra large removable drip tray
Angled plates for easy fat release
Easy to clean – dishwasher safe removable plates and drip tray
Brushed stainless steel housing
Priced at under $180 this is our NUMBER ONE pick for the grilling guys at holiday time.
For complete details and to connect with T-fal and the Optigrill
We received product to facilitate this review. All opinions are strictly our own.