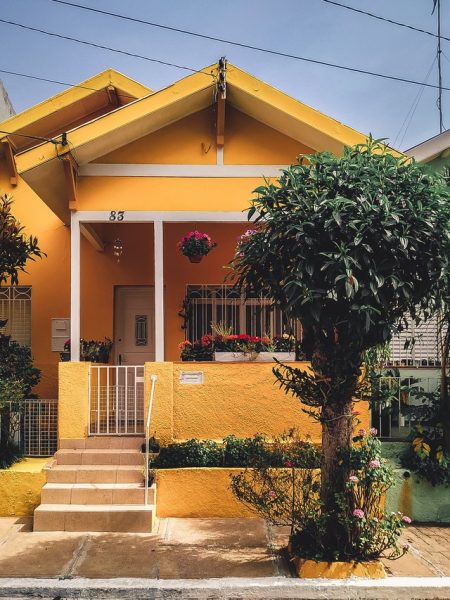 There comes a time in all of our lives when we wonder if it is time to move to a new home. Moving to a new household can be a daunting prospect, and when it comes to moving your life somewhere new, you might question whether this is the right time or the right decision at all. 
Today I am going to discuss a few of the best reasons why you should consider making the move to a new home, and some of the signs that you should start looking on the market as soon as possible. 
Here are some of the great reasons for you to move this year. 
A change of scenery 
Let's face it – the last 12 months have been hard for everyone. Since the pandemic began most of us have been stuck in our homes in lockdown for a period of time. Now that the world is going back to normal, you might want a change of scenery and a fresh start somewhere new. Now is a great time to do it and you can start a new chapter of your life as the world goes back to normal. 
You're getting a pet 
Pets can change your life in a number of ways and they are amazing companions to have. If you are getting a dog this year, you may need to move to a home that is closer to a park, or perhaps one that has a garden for them to play in. If you are getting a cat, you may have to consider moving to a road away from the main road where there are fewer cars and fewer people. 
Your job has changed 
If you have recently received a promotion or you are looking for a job in another city, you may want to move home to facilitate this change. For example, Moving in the military can be stressful but moving along with your job will make it easier for your lifestyle. Moving for a job can be a big decision however if this is a big career move for you and will be good for your family, this is something for you to seriously consider this year. 
Your house is too small 
There will come a time in your life where you may simply grow out of your home and need a larger one. Particularly for younger couples, when you first buy a home you might opt for a small 1-2 bed home that is simple and small, but as you grow and accumulate more possessions as well as want to start a family, this may no longer be sufficient for your needs. Everyone wants something different out of their home and a small house might simply not be practical for your needs anymore. At this point, it is time for you to consider moving somewhere bigger where you can thrive. 
You want an upgrade 
If you have recently been living in your home and feel as if you want a more modern and sleek living space, you are like many. Older homes often will not have the same open floor plan feel, features, and amenities as a newer home. It could simply be that you want a house that is more modern for your tastes with more up-to-date features that you can enjoy. 
Your family is growing 
One of the biggest reasons that people choose to move house is when their family is growing. If you live in a small home and you suddenly find that you are expecting a child, you might need a bigger space to live in to fit you all in comfortably. When you have more mouths to feed, you'll accumulate new furniture and clothes and many other things and if you can't fit these comfortably in your current home, you may need to upsize. 
Your kids have moved out 
Once you grow a little older and your children have moved out to start their own lives, it might be time to consider whether or not you need a house as big as yours. A huge home takes a lot more energy to run and this might drive your bills up to a point where it isn't worth it anymore. Consider whether you need a huge home or whether you can downsize to something a little cozier for yourself and your partner. 
Your relationship has changed 
During our lifetimes our relationships will change in different ways. On one hand, you might be getting more serious in your relationship and looking to move into a home together to start your life. On the other hand, things may have soured in your relationship and perhaps you simply want a new start. Whatever the reason, this might be time to start looking at the market and finding a new home. 
You want to be closer to family 
When you are young and your first move out of your house, you might not be able to buy a house close to your family due to house prices. In this case, later on in your life as you find financial stability you may want to move closer to your family to enjoy a closer bond with them. This is a huge reason for many families and it will allow you to be close to your loved ones and see them more often. 
You want a change in lifestyle 
Lifestyle is always a big thing when looking at your house choice. If you are looking to change from living in an apartment in the city to a suburban family lifestyle for example – this is where you would move house and find something that fits the lifestyle you want. We all want different things at different stages of our lives, and lifestyle is an important thing to consider when you choose a home to call your own. 
House prices are good 
One of the best reasons to consider moving house could be a change in the housing market. The housing market rises and falls now and again in accordance with location, demand, and supply – and of course, this means prices will go up and down. If you notice that house prices are dropping in your desired living location this might be the ideal time for you to go and move somewhere new. This will allow you to take advantage of lower prices and save some money on your purchase. 
You don't want to commute 
Commuting to work can always be a pain, and if you are someone who has a long commute every morning to your job you may want to consider moving a little closer to make your life easier. Moving closer to your job is a simple thing to do but it can have a huge impact on your lifestyle. Being able to get up later and spend less time in traffic can drastically improve your mood and your mental health. 
More amenities 
Living in a small village in the middle of nowhere? It's unlikely you'll be able to get McDonald's on Just Eat whenever you fancy it. One of the reasons you might want to move this year is to find a home that is closer to amenities. From shops to schools and transport links, these kinds of things can impact your lifestyle and make it easier for you. Consider making the move to be closer to more things this year. 
Consider some of these reasons and signs that you should move home this year. Moving home is a big job but it can also be a great decision.