Your appearance has a significant influence on how your coworkers see you. If you want to impress your coworkers, you should dress in a unique style while adhering to the workplace dress code, whether it's business professional or the misleadingly named business casual. Men's and women's styles differ slightly, but they're all professional and conservative in general.
We're fortunate to be part of a generation in which business casual office clothing is the standard. More businesses are emphasizing a laid-back corporate culture, which includes what employees can wear to work. As a result, staff can focus on the deliverables rather than the process, creating a flexible and creative environment.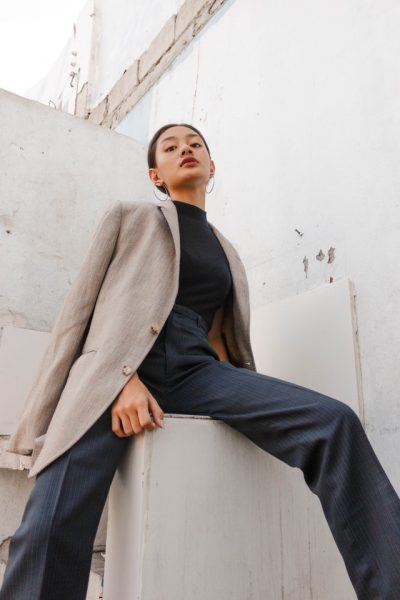 Choosing Professional Clothing That Impresses Your Colleagues
Although a unique outfit can help you relax in the mornings, it's always better to dress to impress at work. You're showing your personality and character while exuding self-confidence by dressing smartly and putting a genuine effort into your look. It's been established that the way you dress has an impact on your mood and productivity. You feel good when you look well, and your confidence shows in the work you generate and deliver.
Here's how to dress like a businessman while still seeming professional.
Pants That Sit At Your Waist and Graze The Tops Of Your Shoes
Choose styles that sit at the top of your waist if you're wearing pants or trousers. There're various types of pants for ladies including straight-leg and boot-cut varieties that should cover most of the back of your shoes and graze the top. Low-rise pants, which look pretty casual, should be avoided.
If you're wearing narrow jeans, the hem should come to a point just above your ankle. If they're too long, they'll gather up at the bottom, making them look unkempt.
The Right Shoes
Your choice of shoes is influenced by your workplace's dress code as well as the outfit you'll be wearing them with. In general, a lady should wear classic-style pumps or other classic designs with closed toes and heels no higher than three inches in professional settings. Flats are also a viable option.
Make an effort to match the color of your shoes to the color of your dress. Shoes that make it difficult to walk fast should be avoided. When wearing a skirt, women should wear hosiery. This should be the same color as your clothes or somewhat lighter. Wear hosiery that matches your outfit. For example, when wearing short-sleeved shirts, use skin-toned hosiery.
Dress Down For a More Laid-back Office Or On Casual Days
As previously said, many offices now have a more relaxed dress code during the week, while others have Casual Fridays or other days when it's acceptable to dress down. If that's the case, keep in mind that you still want to appear professional.
Before wearing jeans or sports shoes, have a look at what your coworkers are wearing. If you must wear denim occasionally, choose a deeper wash, which will appear dressier and more professional than light-wash jeans.
Try OutSmart Casual With a Stylish Twist
Another type of professional clothing is smart casual. If you're going for smart casual, you can wear more everyday things. For more flexible offices, including informal situations, this style of business clothing is required. For a more relaxed office, you might also wear smart casual to an interview. You'll be able to blend in with their simple dress code while yet maintaining a neat, professional appearance that shows you care about your appearance.
Find Good Accessories
Jewelry, bags, and scarves are examples of accessories that can define your style while also being practical and functional. When it comes to bags, they should have the same professional appearance as you. Make sure it's in good working order and can hold all you need. There's nothing worse than a pocketbook that's half open and bursting at the seams with personal belongings. Avoid backpacks and instead opt for zippered leather or vegan leather bags.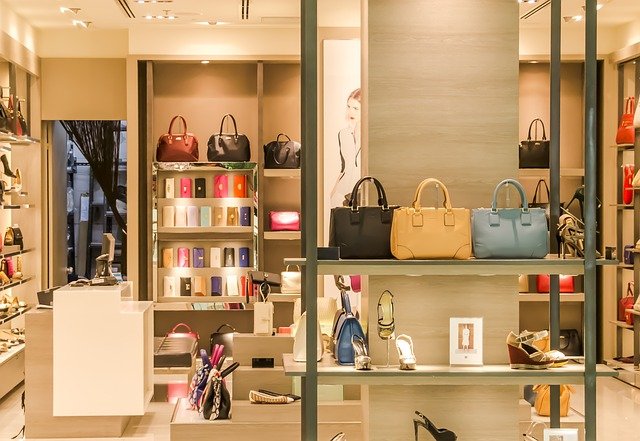 Keep your jewelry basic and traditional. All that is required are studs, hoops, or little drop earrings, and a classic necklace, bracelet, or watch. There are no enormous statement necklaces that need to be packed.
Scarves are an essential part of any travel wardrobe. They not only give a splash of color, but they may also keep you warm on cold mornings or when the air conditioning is turned up too high. Bring one essential scarf and one colorful scarf with you. They don't take up much space and are helpful.
Just because you've entered the workforce doesn't mean you have to stick to black, blue, and gray suits. It also doesn't imply you can show up to work in a pair of scuffed sneakers and ragged pants. Of course, it would help if you were merely tidy and well-dressed. Remember, you're going to work, not a fashion show; conservative, professional apparel, such as those listed above, will impress your coworkers more.