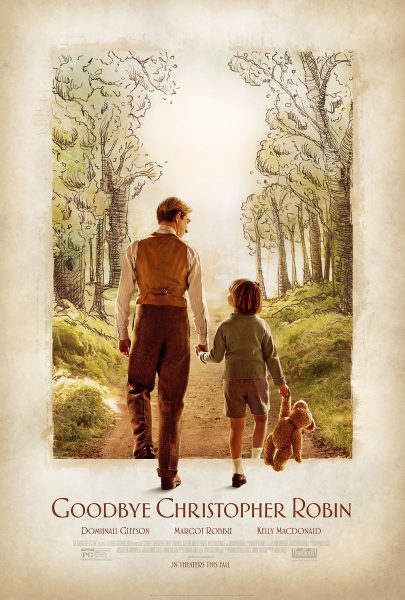 I don't know anyone who wasn't enchanted by the world of A.A. Milne, Christopher Robin, and Winnie the Pooh. I know that I was…for MANY years as a child. As an adult, I'm excited to delve back into Milne's world when Goodbye Christopher Robin opens in select theaters this Friday, October 13.
GOODBYE CHRISTOPHER ROBIN gives a rare glimpse into the relationship between beloved children's author A. A. Milne (Domhnall Gleeson) and his son Christopher Robin (Will Tilston), whose toys inspired the magical world of Winnie-the-Pooh. Along with his mother Daphne (Margot Robbie), and his nanny Olive (Kelly Macdonald), Christopher Robin and his family are swept up in the international success of the books; the enchanting tales bringing hope and comfort to England after the First World War. But with the eyes of the world on Christopher Robin, what will the cost be to the family?
Here's a sneak peek!!
It's time to plan your weekend around a good movie!
GOODBYE CHRISTOPHER ROBIN
Rated PG
Opens in select theaters Friday, October 13, 2017 and nationwide this month