This post uses Perdue Farms products. As a Perdue Farms Ambassador, they have sponsored this post.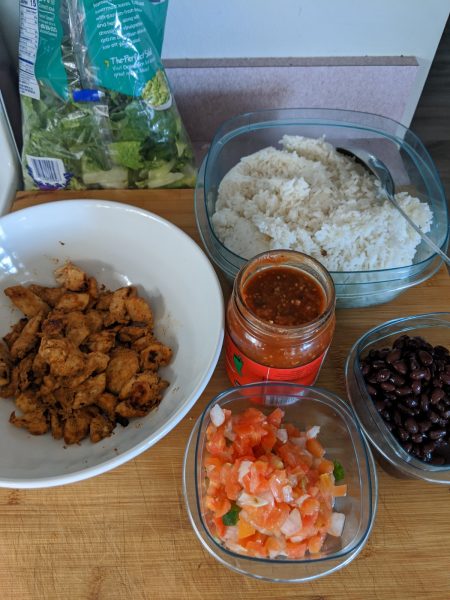 BOWLS
I don't know about you, but when I am craving something YUMMY, it always ends up in a bowl. I am a huge fan of Chipotle salads and breakfast wouldn't be special if it wasn't in a bowl (my favorite breakfast – an Acai Bowl). Lately, I've been recreating my favorites, like this Wannabee Chipotle Chicken Salad that I order every time I'm there. It turns out that it takes less time to make it than to stand in line to order one.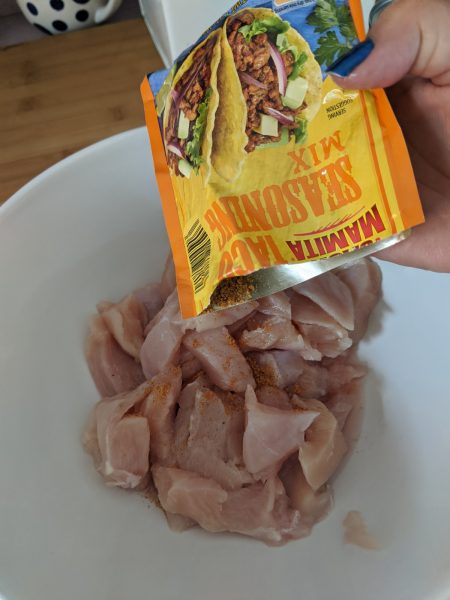 Copycat Chicken Burrito Bowl Salad
Ingredients
Romaine Lettuce – cut into squares
Cilantro Lime Rice
Can of black or pinto beans
1 packet Perdue Harvestland Diced Chicken Breasts
A packet of powdered Taco Seasoning
Shredded Monterey Jack or Cheddar Cheese
Pico de Gallo
Your favorite Salsa
Optional: Guacamole & Sour Cream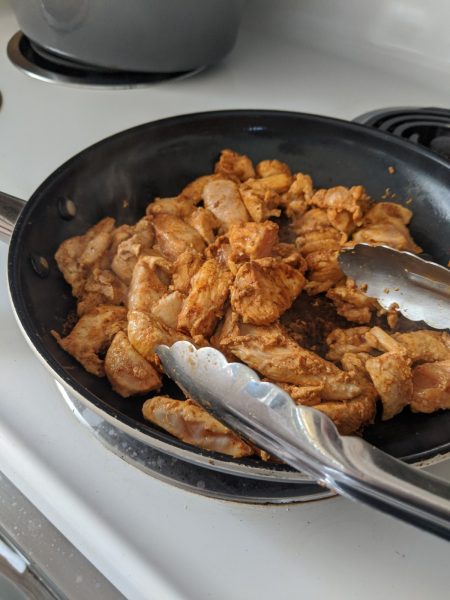 Directions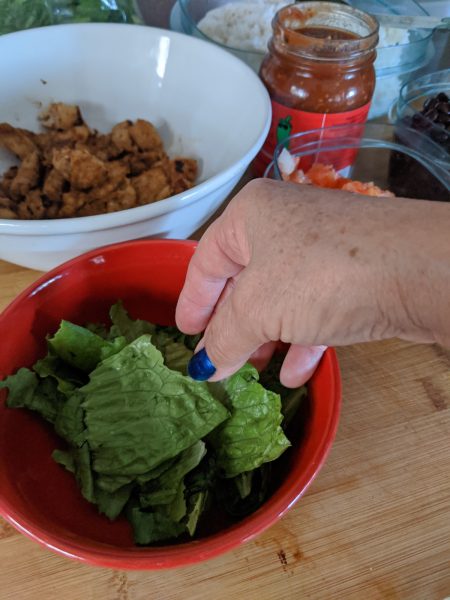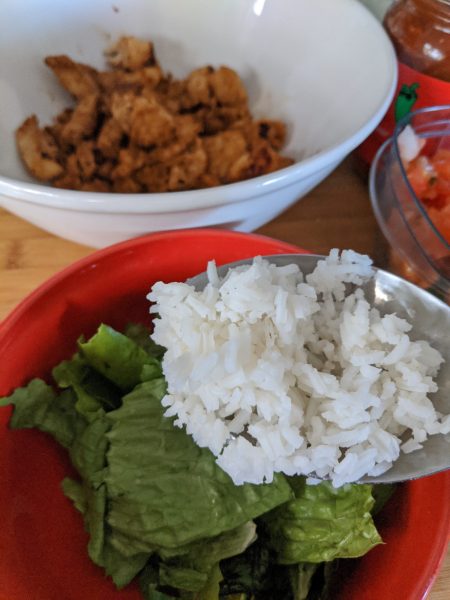 Coat Perdue Harvestland Diced Chicken Breasts with the Taco Seasoning
Quickly sear the chicken over high heat
Turn stove to medium and cook until the chicken is cooked through (juices will run clear)
Remove from stove & let sit while you create your bowl
Layer lettuce in your bowl
Place 1/2 cup of rice on your lettuce
Drain and add 1/4 cup of beans
Add 1/2 cup of the cooked Perdue Harvestland Diced Chicken Breasts
Add 1/4 cup of cheese*
Top with 1/3 cup Pico de Gallo
Finish with your favorite salsa
Optional: Top with Guacamole & Sour Cream*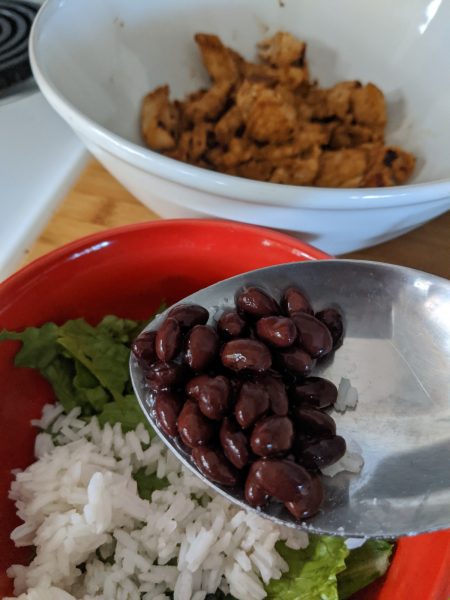 I eliminate the cheese, guacamole & sour cream because I am trying to keep the calories low.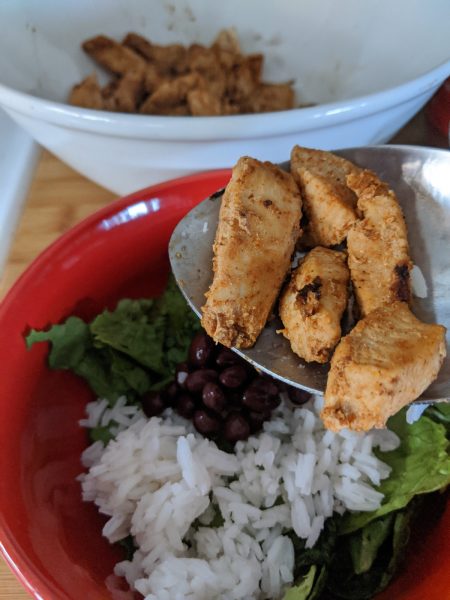 Cilantro Lime Rice
Cook your rice as directed on the package
Squeeze in the juice of one lime
Chop and add cilantro
VOILA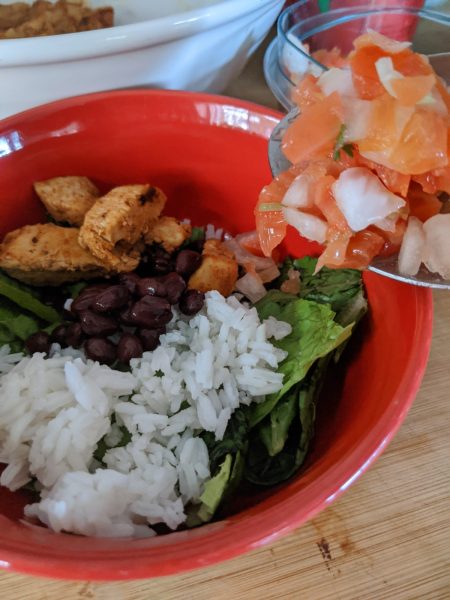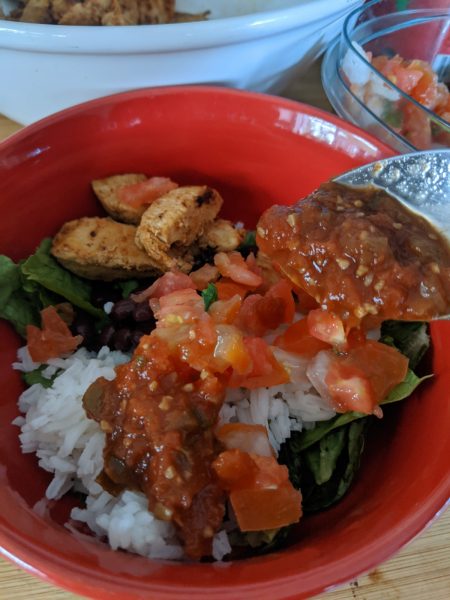 Bon Appetit!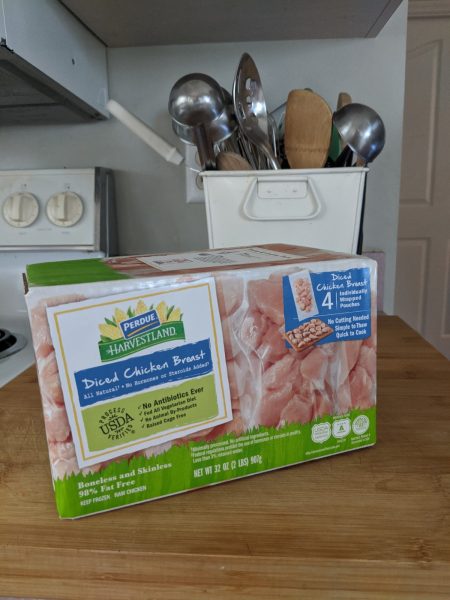 Champagne Living Readers SPECIAL!
Get a FREE box of the Perdue Harvestland Diced Chicken Breasts that I used in this recipe PLUS 15% when you order your Perdue Farms online with THIS link: https://perduefarms.com/champagneliving