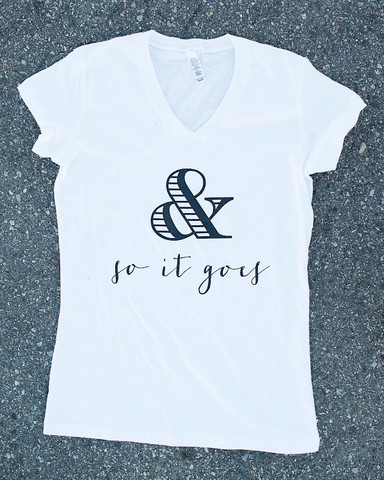 While it looks like I spend every day of my life traipsing around the world, my average day looks more like:
8:00 am: Turn on the Keurig
8:02 am: Feed Clem
8:10 am: K-Cup in and first cup of coffee in the mug
8:30 am: Second K-Cup into the Keurig, grab a yogurt. Eat, drink & wake up.
8:35 am: Computer on, say hi to Lisa Samples (at least I know she's up), chat for about 20 minutes
8:55 am: Rachel Ferrucci shows up on Skype and my day begins.
9:00 am: First wave of work begins – edit photos, outline stories, read e-mails, get side-tracked
11:00 am: OH NO, it's 11:00 am and I haven't even showered.
11:05 am: "Hit the surf" – Shower, hair, makeup on, and get into something comfortable. It's going to be a day spent at the mansion in front of the computer.
Just like YOU, I need to be comfy when it's a casual day, and at the same time look good. I'm one of those who won't leave the house without makeup, and my idea of comfy is skinny jeans and a t-shirt like this fun statement "T" I was sent from Cents of Style.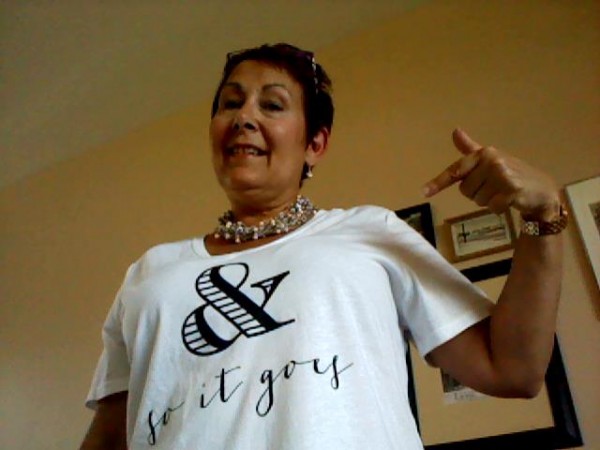 That about says it all. My days are either full of excitement and travel, or relaxed and at home. I can run out and do errands, hang out with the neighbors, or go to a casual lunch in jeans and this t-shirt and feel good about how I look. The assortment of artsy looking, fun, typographical graphic t's are FUN and FUNKY. So, much so that when they asked which one I wanted, I had a tough time deciding between the one I'm wearing and these….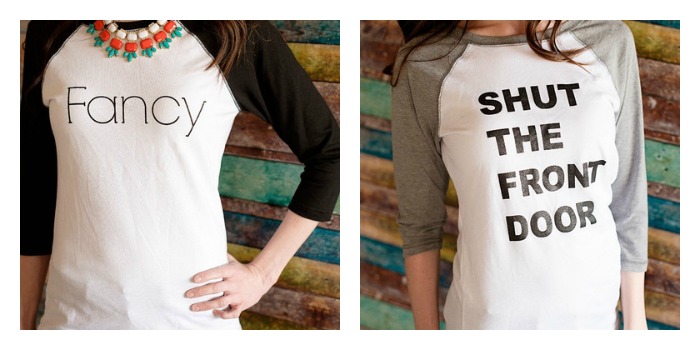 If your NORMAL days are like mine, and casual Friday is also casual Monday and Tuesday, check out one of my fave spots for finding accessories and now fun T-Shirts.
Details
T-Shirts and other accessories are available at: Cents of Style
****SALE ALERT**** 
A little birdie told me that these fun t's will be ON SALE this Friday 4/11 for only $14.95!!!! Time to stock up.
Follow them on:
I received that great t-shirt I'm wearing in the picture to facilitate this review. You know I tell it like it is, so opinions are my own.