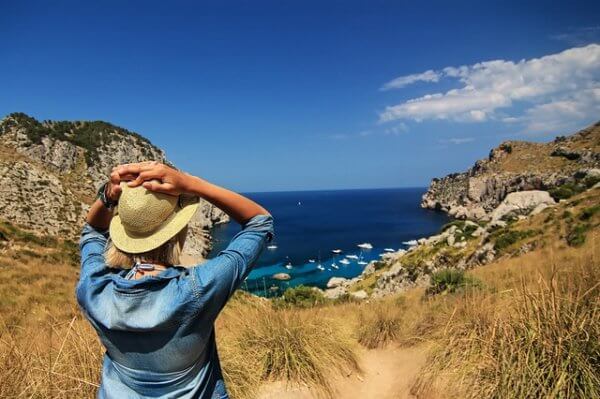 Are you looking for the perfect vacation this holiday season? The truth is there is no one-size-fits-all vacation destination; what works for you is dependent on a variety of factors. But we certainly do have our favorite places to go. Below are five options we love, one each for families, couples, girlfriends, seniors, and just you.
For Family Fun: Southern California
Okay, this is a big destination, but that is because there is just so much you can do as a family here. From Disney to the San Diego Zoo, this whole chunk of the Sunshine State is great for families. And in addition to the kid-friendly destinations, there is plenty for parents as well, from fine dining to hotel spas. While this does take some effort to plan all the travel and hotel stays, the results are well worth the effort.
For a Couple's Retreat: Manoir Hovey
Manoir Hovey is located in Quebec, making it a real winter retreat. This resort is ideal for couples who love winter, cozy sweaters, and cuddling up together. The hotel is stunning all on its own, but it offers special activities that are perfect for romance, including horse-drawn sleigh rides, s'mores at the fireplace, and gourmet dining.
For A Girlfriend Getaway: Angsana Resort and Spa Bintan
This one requires quite a bit of travel, but it will be worth it. This stunning resort and spa is situated on Tanjung Said Bay, giving you a breathtaking view of the South China Sea. The focus of this resort is on peace and tranquility, making it an ideal spot to relax and recharge while connecting with your best friends. Their wellness center will pamper you like you have never experienced in your life while the activities and outings will give you the chance to challenge yourselves and discover parts of yourself you never knew existed.
For A Senior-Centric Trip: Take a Cruise
Which cruise? There are too many to narrow it down to just one. However, to get the most out of the trip, look for cruises that are adults-only or actually focus just on seniors. This is a great way to get away from the cold weather and see different parts of the world, all without leaving the comforts of home. Look for cruises that offer hobbies you love, such as tennis, dancing, and even golf. And if you don't feel like venturing too far from home, look into Mississippi River cruises.
For You and You Alone: The Langham, Sydney
When traveling alone, at least for the first time, it is a good idea to go where you can speak the language. And Australia is one of very few countries that can offer you both English and great weather in December. The Langham in Sydney is a great hotel to use as your base as it is elegant, but isn't designed to keep you on grounds your entire stay. You will easily be able to explore the city and the surrounding areas with the help and suggestions of the hotel staff, and since Sydney is a very safe destination, you won't feel nervous about exploring alone.