If your home is looking a bit tired and worn down but you haven't got the funds to completely renovate your home then there are still little things you can do to give it a burst of life and bring it back into the 21st century. The smallest details can instantly give your room a brand new look and feel. 
Here are four aspects of your home that you can focus on to give it a completely new design.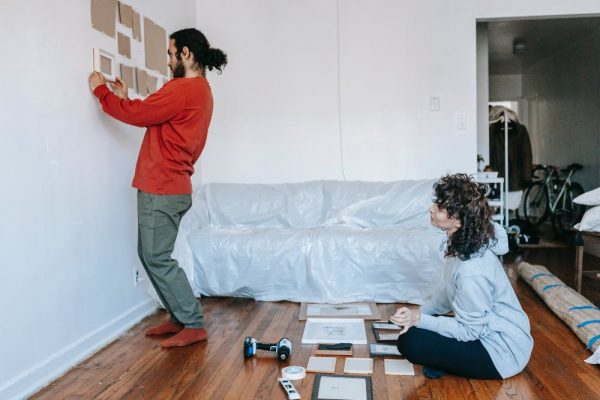 Furnishings
Adding a few cushions to your sofa or chairs can make the room seem more homely and welcoming. Sitting in a chair with a cushion is lovely, like a great big hug. You can get cushions in a variety of colors, designs, and styles. Try to match them with another color in the same room so that they won't look weird or stand out. 
Rugs are also a great addition to any room, they even have the added benefit of making your room look much bigger than it is. Again, try to match the rug to the decor that already exists in the room, for example, if you have neutral walls and a brown sofa then a browny-beige rug would really complement the room. 
Wall Decor 
If you add wall decor to your rooms then you are not only creating something to look at you are completely changing the dynamic of the room. It will go from looking plain and boring to having some much-needed life injected into it. Wall decor can be absolutely anything, you could hang some canvas prints on the wall. Another idea is ordering some wall decals in the form of sayings or quotes that can be found online. You peel these off their backing and place them on the wall wherever you want them. They can be used in any room, from the kitchen to the bedroom. 
Something lovely and sentimental would be to get some wall tiles ordered through a photo company and do a family mosaic on one of your walls. You could use this as a feature wall and it will bring your old dreary wall into the modern world. 
Updates
If you just want to do something nice and easy we will let you into a little secret. You can make a room look brand new and updated just by changing a few handles on cupboards and cabinets. Yes, it really is that simple, there is no need to spend a fortune on updating your home. 
You need to think about what you want to change them to and what color scheme you want to use. It should either blend in with the surroundings or you can be really out there so they stand out and get noticed by everyone who enters the room. If you want to create a brand new look you can use unique cabinet hardware to accomplish this. 
Upcycle
Finally, you could think about upcycling some of your old furniture to give it a fresh new look. Take your old chairs and cover them with some new fabrics, or sand down your coffee table and add a lick of paint to make it seem like you purchased a brand new table. 
We hope this gives you some ideas on how to give your home a makeover on a tight budget. Just remember you don't have to spend a fortune to make your home look nice.