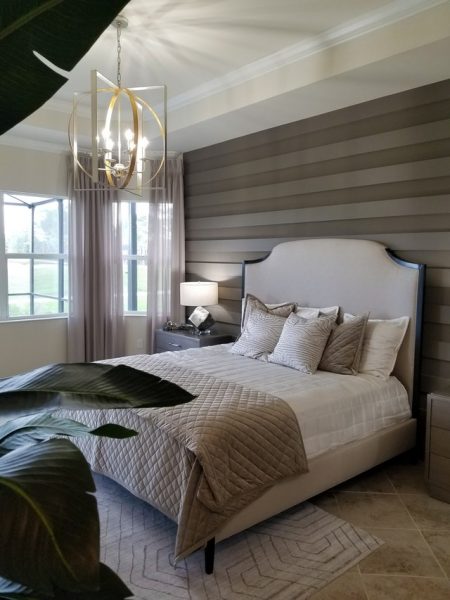 Home staging is an integral part of the home selling process, and if you want to sell your house fast and for the asking price, you need to approach it carefully. Initially, home staging is a method of highlighting your house's most attractive features and most valuable assets. You can achieve this by decorating and preparing your home in a way that will allow potential home buyers to visualize the property as their own.
Below, you will find several easy yet effective tips for home staging to help you get the best deal for your house. They range from boosting your curb appeal, getting your house sparkling clean, and choosing neutral natural colors to de-personalizing the property and rearranging furniture to make the place spacious, among other things. Continue reading to learn more about staging your home for a successful deal.
Boost Your Curb Appeal
Curb appeal is the first impression your house gives to potential buyers – and according to highestcashoffer.com, it has a huge impact on whether you will be able to sell it and for how much. Therefore, it's essential to make sure that your home's exterior shows its best features. To achieve this goal, you should clean up the front yard and ensure no broken or cracked floor tiles or chipped paint. You should also arrange any extra furniture, such as toys, chairs, and bicycles, in your garage or shed.
Place potted plants around the yard to add color and create a welcoming atmosphere. You can also use figurines, garden gnomes, birdhouses, miniature windmills, and similar decorative items to spruce up your front yard. As for the driveway, you should remove any weeds, oil stains, cracks, and other blemishes to make it look as attractive as possible. You can use simple solutions like water and vinegar to remove grease stains from the driveway. Additionally, if you have commercial awnings installed, make sure to clean them thoroughly before you invite any potential buyers.
Get Your Home Sparkling Clean
You don't have to spend a lot of money on cleaning solutions to get your house sparkling clean. It is a good idea to get rid of clutter from around your home. Make sure that windows are cleaned from inside and outside, walls have been freshly painted, carpets have been thoroughly vacuumed or shampooed, and all hard surfaces have been cleaned with appropriate cleaning materials. In addition, use air fresheners to get rid of stale odors and make the place smell fresh and inviting to potential buyers.
Choose Neutral Natural Colors
It is a good idea to choose neutral natural colors like white and cream when staging your home for sale. These colors make rooms look spacious and clean. Also, they go well with any décor and allow you to add color wherever you want without worrying about it matching with existing paint job or furnishings. You can add color to your walls or rugs, curtains, and furniture by using accessories like throw pillows and vases.
De-Personalize the Property
It is vital to de-personalize the property before staging it for sale to not give the impression that you are reluctant to part with it. This will help potential buyers feel more comfortable in the house and imagine it as their own home. It is a good idea to remove personal items such as pictures and family souvenirs so that you can avoid having them questioned by potential buyers. Failing to do so may also give the impression that you are trying to hide something from them, which is never a good idea when selling your house fast.
Rearrange Furniture
When you are arranging furniture, go for the most open layout possible. This will make your house look bigger and feel lighter. Arrange the furniture in a way that allows for more circulation. Be sure to leave enough space between the pieces of furniture to allow for easier movement. The overall objective is to achieve an open and spacious look that will appeal to potential buyers.
In addition, you should arrange your furniture so that it showcases the best features of the house to the buyer's view. For instance, if there is a fireplace in your home, place the sofa or armchair in front of it, and put a table with a lamp beside it. This will allow buyers to imagine themselves sitting by the fire on cold winter nights or enjoying a cup of coffee during summer mornings.
Use Fresh Flowers
When it comes time to stage your home for sale, there is no better way to make it look a picture-perfect home than by using fresh flowers. From beautiful vases of colorful blooms to small potted plants, they will help you sell your house fast. This is because flowers bring life into the home and transform it into an inviting space that buyers can't resist.
Lighting is Key
Make sure that each room has adequate lighting so that potential buyers can clearly see all the features of each room. The lighting in your house has a significant impact on the way it presents itself to potential buyers. If you want to enhance its selling power, install adequate lighting in all rooms. You will need proper lighting for specific areas like the kitchen, bathroom, and bedrooms. It is essential to stick to the neutral color scheme and stick to the premise of highlighting the best features of your house. Consider using dimmer switches for optimal results.
Conclusion
As you can see, staging your home to sell is not rocket science. All it takes is some creativity and a little elbow grease to get the job done effectively. If you plan to sell your house fast, you will need to get it staged before putting it on the market to get the best deal. All you need to do is use the tips above to achieve the best results possible. Remember that the success of your home selling process depends on how you present it, so do not hesitate to spend time on it. It should create an appealing environment that will make potential buyers fall in love with your house.