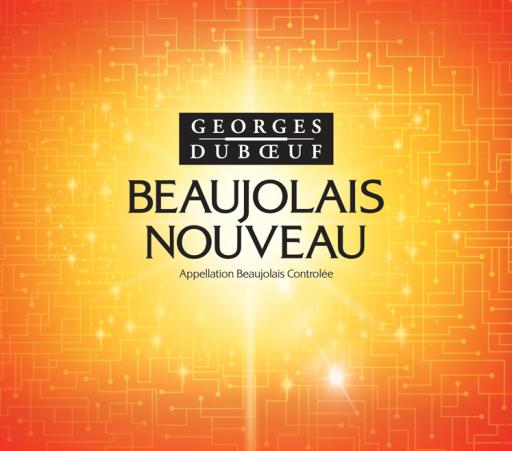 There are things that I look forward to each year.
Chanukah/Christmas brunch at my brother's house
Heading up to New England and feeling the brisk air of home again
Opening birthday, anniversary & Chanukah gifts
The 3rd Thursday in November
#4 has nothing to do with the Mayflower or a stuffed turkey, in fact it has to do with another country that I've called my 2nd home for almost 40 years – France. You see, the 3rd Thursday every November is the day that wine lovers around the world  celebrate Beaujolais Nouveau Day – the first wine of the  harvest and of the vintage. 2012 offered an INCREDIBLE new vintage that was absolutely delightful.
Made from gamay grapes, Beaujolais Nouveau is a 6-week young wine that is tannin free and made for easy drinking. Those who don't care for the acidity of wine flock to drink this red wine that is best served chilled. YES – a CHILLED RED.  This year's wine arrived just in the nick of time for our Thanksgiving feast. Unfortunately it never made it to dinner as I opted to enjoy a little too much of it the evening before.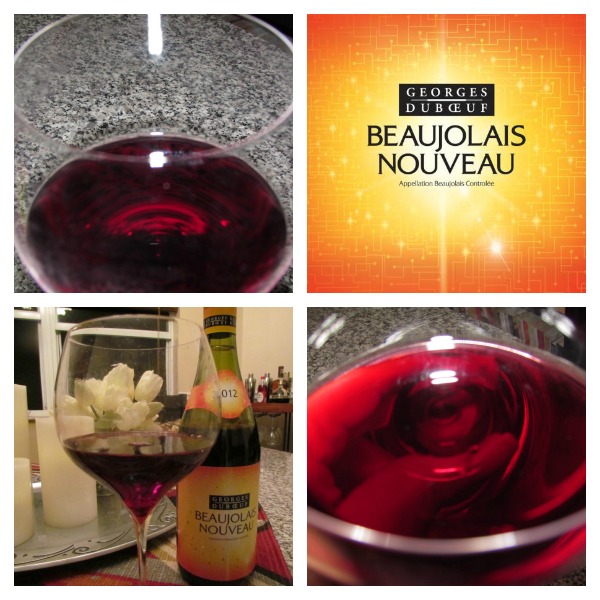 As you can see from the photo, it has a purple/pink color and one sniff gave me the sense of a bag of red licorice (Twizzlers) with its sugary, strawberry scent. It went down very smoothly (I'm prone to heartburn when there's a LOT of tannin in a wine), making it easy to consume the bottle a little too quickly. While this is a nice table wine, I found it particularly wonderful as a way to get rid of the bad day I had experienced. I must say it made the night a WHOLE lot better.
When Mr. S and I owned restaurants in Providence and Newport, you could ALWAYS find a bottle or two behind the bar.
For the first time, the Georges Duboeuf Beaujolais Nouveau is wrapped in an Augmented Reality label that consumers can access by downloading the Nouveau Magic App available for free on iTunes. Downloading the app allows users to play a fun and festive game with their bottle of Beaujolais Nouveau and Marco Tempest. Georges Duboeuf Beaujolais Nouveau 2012 is the first wine to employ this type of AR technology.
To view more, visit: www.ThirtyYearsofMagic.com.
I received a product to facilitate this review. All opinions are strictly my own.