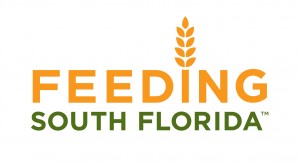 'Tis the season to be jolly, but nearly 1 million people in South Florida will have a difficult time being jolly this holiday due to hunger.  While there are still so many who are homeless and without work, they only account for less than 1 percent of those going without a good meal this year. ONE IN FOUR CHILDREN will go hungry tonight and the seniors that make up our large South Florida population account for over 150,000 who may need to pay for medication, rent and utilities in lieu of a nutritious meal. Half of those going hungry have one or more working adults in the family.
You and I can help by donating funds to Feeding South Florida, where for every $1 donated, they can provide six meals. Let's all help this holiday season and make a donation to Feeding South Florida in your friend or family members name.
"The holidays are a wonderful time of year to think about giving to help those who are food insecure," said Feeding South Florida President and CEO Paco Vélez. "During December and every other month of the year, we encourage the public to join the fight against hunger in South Florida. This month, we're happy to offer many fun events for the public to enjoy and at the same time, make a difference in the lives of nearly 1 million individuals facing food insecurity in our area."
10 Ways that you can help!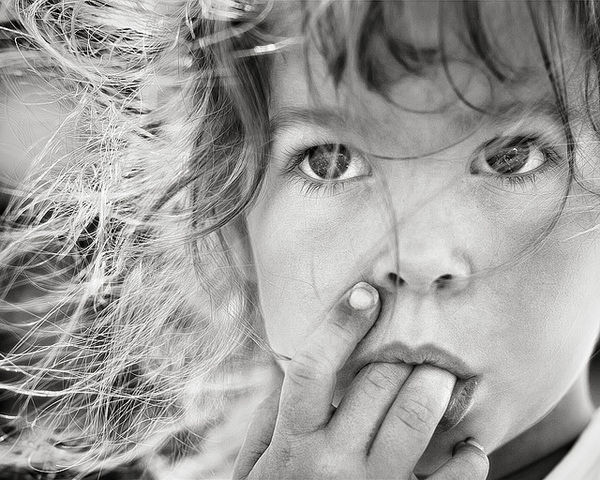 1. Now through Dec. 16: HoneyBaked Ham Fundraiser: HoneyBaked Ham will encourage South Florida area in-store shoppers to donate $1 to Feeding South Florida at the register (100% of the funds raised will go to Feeding South Florida.) The company will donate an additional $500 to the top three stores that raise the most money during the promotional period and the funds will, in turn, be donated to Feeding South Florida. HoneyBaked Ham will also donate an additional $15,000 to the Feeding America national office.  www.honeybaked.com
2. Now through Dec. 25: Winn Dixie Hunger Relief Campaign: At all Winn-Dixie stores, customers can donate any amount they choose at the point of checkout though easy-to-use tear pads/scan sheets found at the register. They can also purchase specially-marked Winn-Dixie brand products, including water, coffee, diapers and condiments, whose manufacturers have generously donated to this program. All dollars raised by tear pads/scan sheets at South Florida stores will go directly to Feeding South Florida, which in turn will provide nutritious, fresh foods to people struggling with hunger. www.winndixie.com
3. Now through Jan. 7, 2013: Bank of America Holiday Campaign: Bank of America will triple gifts donated to Feeding America's Give A Meal program at http://go.bofa.com/qc59. Select the "Your Local Food Bank" option when giving.
4. Entire month of December: TCBY donations (two Miami locations): TCBY University Centre and Mary Brickell Village locations will donate 15 percent of purchases made by customers who mention Feeding South Florida or bring in the Feeding South Florida/TCBY holiday promotion flyer to Feeding South Florida. University Centre, 1230 S. Dixie Hwy, Coral Gables, FL 33146 and Mary Brickell Village, 900 S. Miami Ave #147, Miami, FL 33130
5. Monday, Dec. 3-Friday, Dec. 7: Stomp Out Hunger:  Bring food donations to Lexus of North Miami, and register to win tickets for a performance of Stomp at the Adrienne Arsht Center for the Performing Arts of Miami-Dade County and dinner at Truluck's. 14100 Biscayne Boulevard  North Miami, FL 33181
6. Wednesday, Dec. 5 through 7 p.m. on Thursday, Dec. 6: WLRN Winter Membership Campaign: For every $100 contributed to WLRN, $10 will go to help Feeding South Florida. To make a pledge, visit https://store.friendsofwlrn.org or call 1-866-247-9576.
7. Thursday, Dec. 6, 6-9 p.m.: Tree Trimming Competition and Food Drive at Seminole Hard Rock Hotel & Casino: For every five donated canned food items, participants will get bonus entries to vote for their favorite tree and the chance to win a $500 shopping spree. Feeding South Florida is one of the charities competing in the tree competition – come vote for them! In addition, guests will enjoy watching it snow, fashion show, and live entertainment. Free to the public. 1 Seminole Way, Hollywood, FL 33314. www.seminolehardrockhollywood.com/philanthropy/imagine.php
8. Friday, Dec. 7, 7:30 p.m.: Comedy for a Cause at the Hollywood Improve (Paul & Young Ron's 18th Annual Holiday Food Drive):  Proceeds will benefit Feeding South Florida. Comedian and star of The League Steve Rannazzisi to perform. Presented by Burger Fi. 5700 Seminole Way, Hollywood, FL 33314. paulandyoungron.iheart.com.
9. Friday, Dec. 7 through Tuesday, Dec. 11, 7 p.m.: Palm Beach Food & Wine Festival Give Back Event: A portion of proceeds will benefit Feeding South Florida. This event brings master chefs, premium wines, world-class golf and genuine philanthropy together.  Palm Beach, FL 33480 www.pbfoodwinefest.com
10. Saturday, Dec. 8, 7-10:30 p.m.:  An Evening with Le Cirque – A Tribute to Sirio tribute dinner at The Breakers Palm Beach benefiting Feeding South Florida:  Chef Jeff Simms of The Breakers Weddings and Celebrations has selected Feeding South Florida as his 2012 Chefs Dish Back™ charity. The tribute dinner offers guests a chance to indulge in the decadence of one of the most famous restaurants in the world: Le Cirque of New York City. The event will pay tribute to owner and maître d' Sirio Maccioni by bringing together eminent chefs Daniel Boulud (a Le Cirque alum), David Burke, Marc Murphy and Jacques Torres, along with Chef Simms and The Breakers' master sommelier Virginia Philip, for a dinner of dreams. With the help of the restaurant's own chef Olivier Reginensi, its iconic décor, and the famed Sirio himself, all senses will be ignited as The Breakers recreates this renowned New York establishment. $250 per person. One South County Road, Palm Beach, FL 33480. www.pbfoodwinefest.com
11. Sunday, Dec. 16, 9 a.m.-1 p.m.:  Man vs. Food Tailgate Party and "Live" Broadcast with Paul & Young Ron at Sunlife Stadium (Paul & Young Ron's 18th Annual Holiday Food Drive): Proceeds will benefit Feeding South Florida. Feeding South Florida will also be collecting monetary donations and food at every gate during the Miami Dolphins vs. Jacksonville Jaguars game on this day. 347 Don Shula Drive, Miami Gardens, FL 33056 paulandyoungron.iheart.com
12. Sunday, Dec. 16, 12-5 p.m.:  Bamboo Beach Club & Tiki Bar Charity Bike Bash at the Beach: Proceeds will benefit Feeding South Florida. Pig roast, first drink free, silent auction, signed Dolphins jerseys, tickets and many more items, raffle for a cruise for two to the Bahamas, best custom bike contest. 4040 Galt Ocean Dr., Fort Lauderdale, FL 33308 www.bamboobeachtikibar.com
You can also volunteer at Feeding South Florida's headquarter.  They ALWAYS need help sorting, packaging, labeling and weighing donated food.