I find that the most difficult people to buy for are  like Mr. S, who when they want something they simply go out and buy it. How do you give the gift that will make an impression? After spending YEARS of holiday gifting nightmares with him, I found the perfect source to get gifts for the hard to buy for, whether they be a business colleague, a best friend, or your HUSBAND.
It's all about the experience!
That's right, instead of another tie for dad this year – why not an experience? Even better book mom & dad TOGETHER and they may have the time of their lives.  It doesn't matter if their idea of an "experience" is dinner out, or skydiving because I found a source that pretty much has it all.
Cloud 9 Living is the US leader in experience gifts, offering over 1,800 unique experiential gifts for men, women & couples in 43 regions. We pride ourselves on delivering exceptional customer service to ensure every gift recipient enjoys a memorable experience.
Of course, I put the whole process to my Champagne Living test, to make CERTAIN that not only the process of ordering the gift of an experience was easy, but that the staff "on the ground" made certain that the recipient would get the TIME OF THEIR LIVES.
I do love to dine out, so I opted to test out the South Beach Miami Food Tour. The description says it all
Delve into Miami's melting pot of cultures with this authentic food tour through the historic neighborhood of South Beach.

Friendly and knowledgeable tour providers have been featured in Frommers, Miami magazine, Deco, NBC Miami and Daily Candy
Experience South Beach's legendary Art Deco architecture, it's melting pot of cultures, and of course delicious culinary delights
Enjoy a variety of tastings at 5 – 7 stops of some of South Beach's favorite eateries
The perfect chance for visitors or locals to experience South Beach from a whole new perspective
Ben joined me in SoBe, and we met up with a fun group of others who had purchased this experience (including a family of 8 who had all come down to Florida for Thanksgiving), along with our guide for this culinary tour ~ Teresa.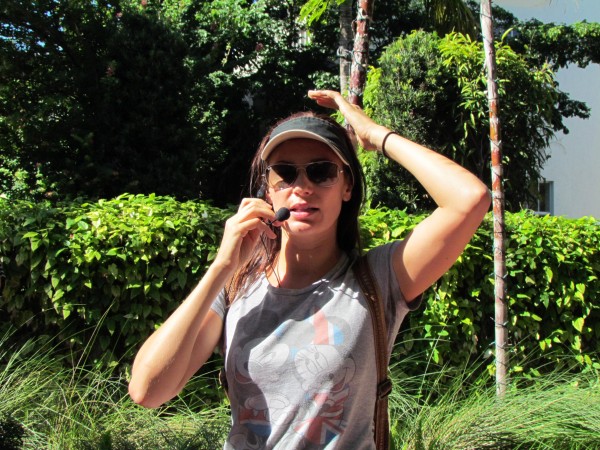 With 2.5 hours and a world of cuisines to visit, Teresa not only brought us from South Florida, to Columbia, Peru, and Italy, but her knowledge of restaurants throughout Miami coupled with tidbits about various architecture and famous spots we were walking by made the experience that much grander.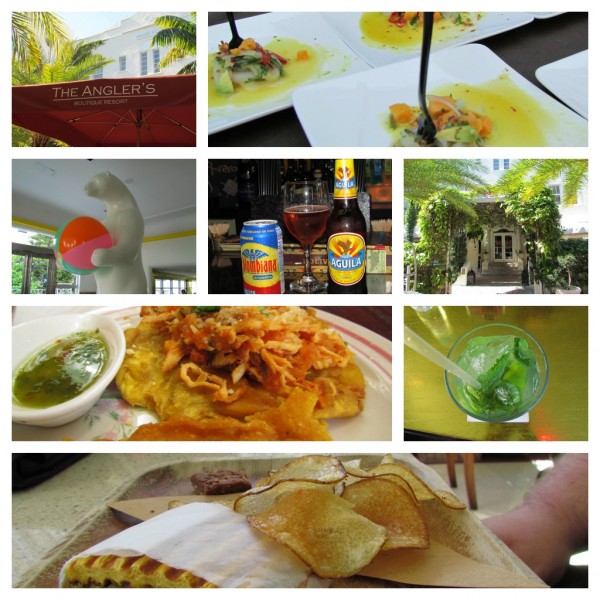 Yes…we ate that and MORE (that's just a TASTE of what our food tour included), all in under 3 hours. When I returned home (FULL and not wanting to eat for a good long time), I immediately RUSHED to the Cloud 9 Living site to see what ELSE I could experience….I mean – buy for holiday gifts.
There are
Experiences for the outdoors type – whitewater rafting, skiing, surfing, scuba, skydiving and bike tours
Driving experiences – like Indy car, stock car, exotic car, drag racing and more
Spa –  from massages and facials to aromatherapy
Culture – Food tours, city tours, art experiences, cooking classes and even a personal chef to make you dinner if that's what you want
VIP experiences – such as golf with a pro, a Porsche private charter, day with a Master Sommelier, etc.
More than I could possibly list here
OK, so you've gone to Cloud 9 Living and picked out the PERFECT holiday gift….but YOU WANT ONE TOO? Cloud 9 Living is currently running a 9 Days of Christmas Giveaway. For 9 days, from December 16th through the 24th, they will draw one daily winner for the following prizes, culminating with the Grand Prize drawing on December 24th.
 PRIZES
Day 1 Prize: Flight – Learn to Fly
Day 2 Prize: Relaxation – Spa Package
Day 3 Prize: Driving – Drive a Stock Car & Stock Car Ride Along
Day 4 Prize: Foodie – Food Tour for Two
Day 5 Prize: Golf – Golf Lesson with a PGA Pro
Day 6 Prize: Romance – Dinner Cruise for Two
Day 7 Prize: Adventure – White Water Rafting for Two
Day 8 Prize: Adrenaline – Tandem Skydiving
Day 9 Prize (GRAND PRIZE): Experience of a Lifetime – Fighter Pilot for a Day
I received an experience for 2 to facilitate this review. All opinions are strictly my own.