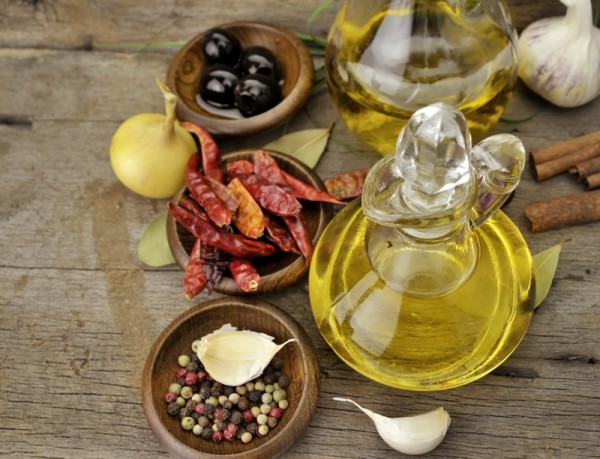 I recently read that there are FIVE must have spices for any spice rack…that's right only 5. So, I looked in my kitchen and realized, that just like my clothing closet, I seemed to have amass a huge quantity of items that look FABULOUS on the rack, but are rarely used.  The funny thing is, that when I looked at the list of "must-have's" for the creative cook, I was actually missing one of them.
Not being a "natural" cook (as in, it doesn't come naturally), I've had to learn the less is USUALLY more when it comes to adding spice. They are condiments that are meant to BRING OUT the flavor of foods rather than over-power it.
Here are the top FIVE:
Salt
It's a no brainer right? Just add a pinch of salt! Well, the truth is that there are different types of salt from all over the world. I generally buy a good course sea-salt for cooking. and either put it in a pepper grinder, or more often, I'll buy the disposable sea-salt grinder that comes filled. If I'm just adding salt to boiling water, I put a pinch of the regular iodized salt in, because it's less sharp and I don't want the flavor to distinguish itself.
Pepper
Mr. S uses a LOT of white pepper, I like black in my cooking. Our solution is to always have a simple black peppercorn grinder handy on the counter and a blend of black, white & red ready to go in the cupboard. Remember that when you grind your own spices as you're about to use them the flavor is much sharper PLUS the peppercorns stay fresher.
This is the ONE spice of the five that when I searched my cabinet….it was MISSING. Not because I used it up, but because I had never bought any. Since I haven't (obviously) used curry before I'm going to buy a mild curry to begin with. My dinners are going to explode with MORE flavor now….
Basil
I TRIED to grow basil on my deck this year. Unfortunately, Clem LOVES it and started eating the leaves. When I went out to cut some for my caprese salad last week he looked at me sheepishly. I need to find a better spot to keep them. Basil is EASILY grown on a window sill, a porch, or if you're in the south like I am – year round out doors. Just keep the dog away from them (lesson learned). I find that dried basil loses its flavor rather quickly if you don't use it often, so check the dates on your jar!
Chili Flakes
I prefer the course flakes, because I can use them in everything from Italian to Mexican. Mr. S prefers chili powder because he can control the heat a bit better (and I'll admit that his chili kicks my chili's butt).
BUT…we all have different "tastes" when it comes to cooking. So, I headed to facebook to find out what spices that YOU can't live without.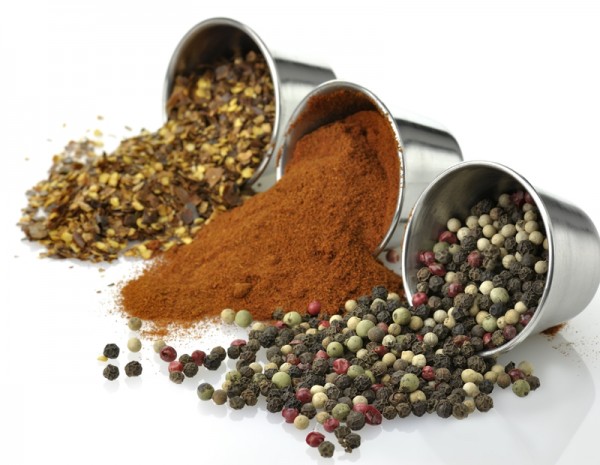 It was interesting
That only ONE person listed any in the top five. Then again I was asking about FAVORITES, rather than MUST HAVE spices.
Here's what you said
This post is sponsored by Puritans Pride. All opinions are strictly my own.
Now…what spices can't YOU live without?
Tip: I find both organic and regular spices at Puritan's Pride. I love that they have BOGO on spices often!