Please note that all of the books we write about have been sent by their publishers for review.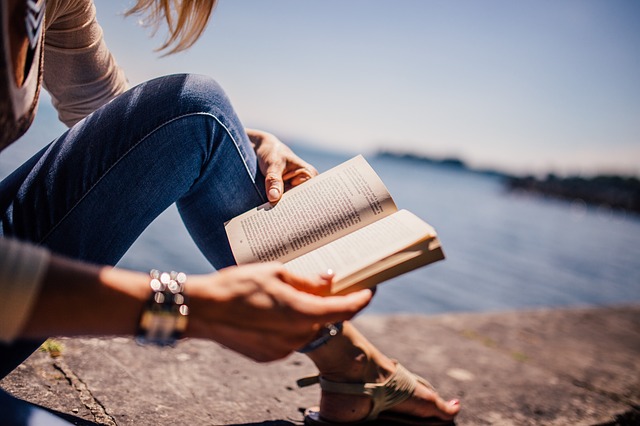 With two new puppies and the temperature FINALLY warming up, it's time to head outside for some reading in the fresh air. Let the dogs romp as you get lost in a good book….like these that I recently read.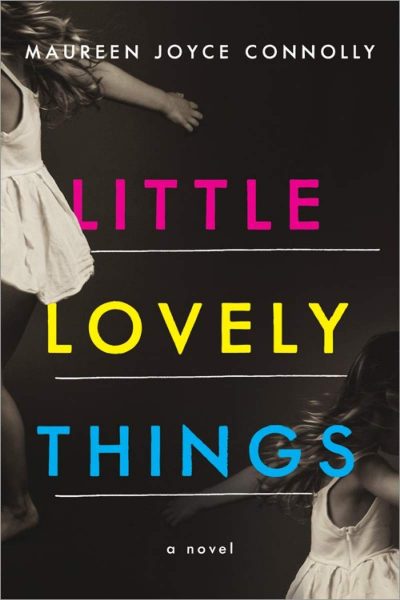 by Maureen Joyce Connolly
Taut, tensile, evocative.  Poignant and tender, Little Lovely Things is a tale of loss, distress, and resolution placed within superb prose and a succinct plot.
Claire Rawlings, mother of Andrea, 3 ½ and Lily, 18 months is late.  She is in her car racing to drop her girls off and get to her rounds as a resident medical student at the hospital.  She has had two hep C vaccines the day before as protocol for residents, and as she drives she becomes very ill. She slides the car off the freeway and into a small Shell gas station.  It's hot out. She leaves the car running with the air conditioner on for the girls as she barely makes it into the tiny bathroom where she immediately vomits and then passes out.
Minutes later, she opens the bathroom door and sees nothing.  Her car is gone with her babies inside asleep.
Detective Juanita Hearns has to tell Claire and Glen Rawlings that their children have been abducted – with few leads.
So begins Little Lovely Things by Maureen Connolly.  Although a tad formula, the plot, and characters thrive in this novel as it pivots around loss, hope, guilt, trust, forgiveness, and family.  Four voices carry the novel forward: Claire, the mother, Moira, an abductor and a victim herself, Jay a recovering alcoholic turned hero and Andrea, the nine-year-old daughter who goes far beyond survival in her powerful and resonant personality.
Packed to the hilt, Little Lovely Things is – lovely.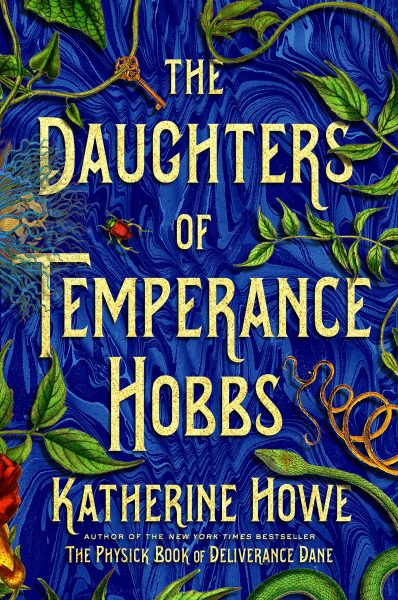 Such a fine combination of alluring fiction, historical fact and a bubble of frothy Alice Hoffman magic, The Daughters of Temperance Hobbs tantalizes and delights.
Connie Goodwin, an assistant professor at Boston's Northwestern University, seeks her tenure while she mentors students in her field: the history of domestic healing arts, home arts and medicines and the women who have historically utilized them in healing.  Some are also known as witches.
And, Connie has a secret.  Her great great great grandmother, Deliverance Dane, was tried as a witch in Salem and hung, leaving Connie with a curse that besets every daughter generations after.  Except for one. Temperance Hobbs.
As Connie learns of the past with the help of her brilliant graduate student Esperanza, she realizes her mother's eccentricity proves more than that.  For her mother, Grace has a long lost recipe that holds the key to Connie's happiness.
Luxuriously readable, stunningly fast and fun, beautifully written, The Daughters of Temperance Hobbs sends a tsunami of matriarchal power to both Connie – and us, the reader.  Magnificent and magical read, just a delight!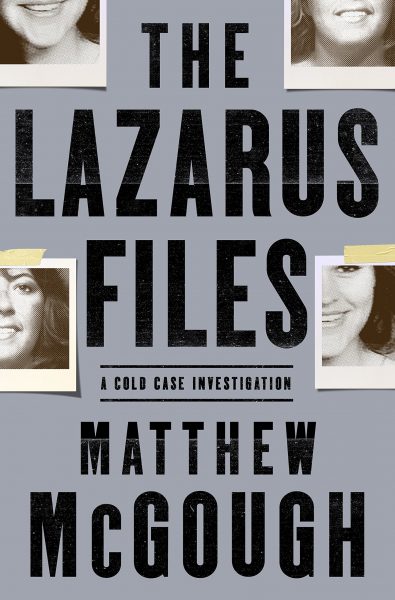 by Matthew McGough (Non-Fiction)
Stunning investigative reporting like this has not been seen since In Cold Blood – line by line, paragraph by paragraph, McGough reaches into the depths of an LAPD cold case from 1986.  The victim is Stephanie Rasmussen and her family. Newly married, Stephanie's case seems to be impounded by LAPD detectives as they seemingly protect one of their own.
Every page stuns as we learn about Stephanie's family who never give up, her husband, and his strange relationship with an LAPD cop – who is also his ex-girlfriend.  When DNA reveals the answer, you will be so immersed in this tale of duplicity that you will want to start over and read it again. Absolutely magnificent writing and revealing from the inside out, McGough is sensational.  Superb!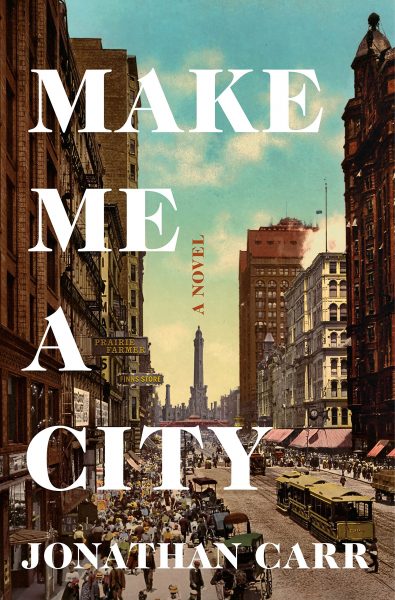 A book of historical fiction, Make Me A City details the beginnings to present of Chicago, Illinois told by many voices and many citizens, young, old and in between. From the nineteenth century on, Chicago grows from a small frontier settlement to a huge industrial city.
Each chapter is a new story, a new character, a new part of the growth of the industrial behemoth of a city.  The voices are irrepressible and echo loudly of citizenship that grows this city.
Fantastic read.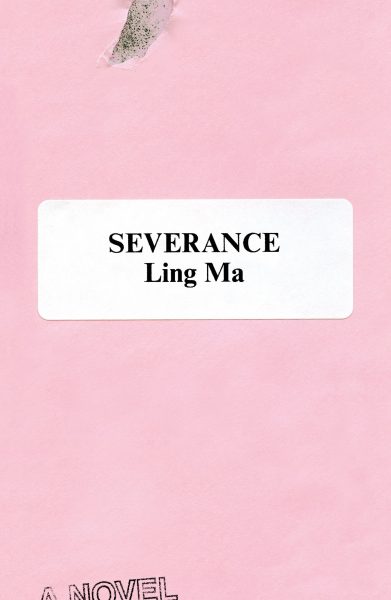 Millennial End Times comes to Candace Chen, your normal office working millennial with her millennial friends who are looking for something more in life.  When End Times come in the form of a deadly Shen Fever which started in China and has now created death for all but a few people. Several of these people find each other and under the rule of Bob, this satire and bildungsroman enjoy a laugh and a cry at the sad fountain of capitalism, advertising, immigrant status, loneliness and ultimate degeneration of our entire world.  
Interesting and funny as well as boring sometimes and incredibly sad.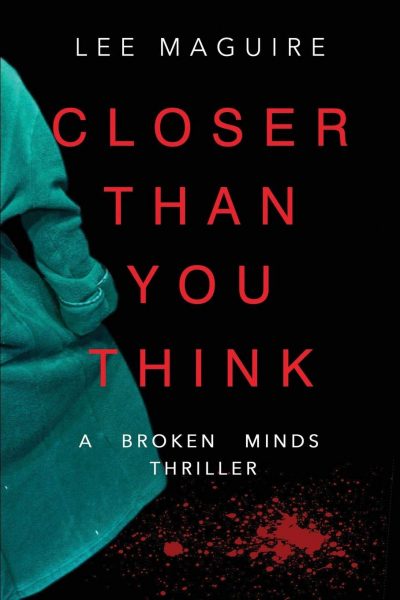 Interesting, this thriller's narrator is a psychologist whose entire personal life has gone down the drain.  His wife is leaving, his co-workers are beginning to think he's tripping and all the while three people are stalking him and trying to drive him mad – and to kill him.
Twisted in a way that entertains and creates a drama that is so readable it's hard to put down, Closer Than You Think crimes the crime!  Awesome.
Books are available at Amazon.com & your local bookstore