We received an advanced reader copy of this book to facilitate this review.
It's One of Those Days to …
 Read a crime novel!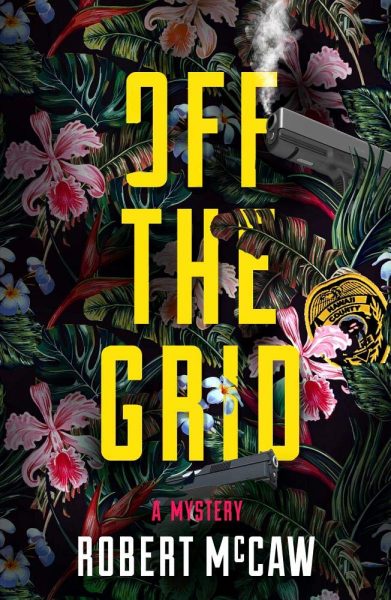 Off the Grid by Robert McCaw
Off the Grid is just that – a wham bam thank you ma'am crime novel that sparks with cool characters and a succulent plot full of nasties!
Murderer turned cop, Hilo Police Chief Detective Koa Kane fights not only for justice but against his own demons; with a past that has turned him into a justice seeker, Kane struggles with his own corruption when he avenged the murder of his father.
When he discovers the horribly tortured and mutilated remains of a man left in the still steaming lava fields of Hilo to burn away the evidence, he is stunned.  Hours earlier, he attended the scene of another grisly murder, a car explosion that almost caught him in its fiery embrace. Both stun him with the measure of brutality and when he discovers that they corpses are a couple he digs for answers.  Kilauea's lava fields on the Big Island of Hawaii have morphed into graves as he ponders the two murders hours apart.
And that is just the beginning.  When his police superior thwarts the investigation Koa has to fight back to get to the truth.  
Totally unique and as powerful as shoreline tsunami, Off the Grid sends the reader into the outer limits of the criminal mind – and it succeeds. Sizzling like a black and blue steak on the grill this murder mystery sparks its own heat!
Superb.