Compensation was provided by Juvea via Momtrends. The opinions expressed herein are those of the author and are not indicative of the opinions of Juvea or Momtrends.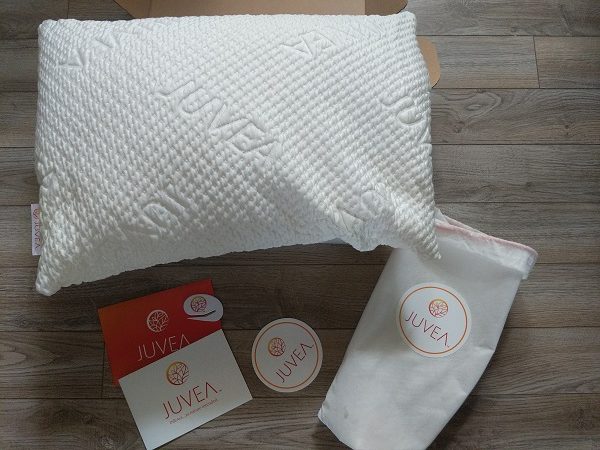 I have the WORST sleep patterns
I lovingly remember the days that I could fall asleep anywhere. The couch, in the car (when Mr. S was driving of course), on a beach chair….oh, how I long for those days. Now I toss and turn for hours trying to get comfortable in my own bed.
I'm not a very nice person when I'm tired
I get CRANKY, and you DON'T want to be around me when I'm tired, hungry, or worst of all BOTH. So, in celebration of Better Sleep Month (supported by the Better Sleep Council), I am sharing my best (and worst) sleep practices so that you can finally get the sleep that you need.
You deserve to sleep well and wake up feeling rejuvenated
If like me, you've tried taking over the counter supplements, a glass of wine or even sleeping pills and they still haven't helped….maybe it's time you looked at
Your sleep patterns 
I don't listen to my body as well as I listen to other people's conversations. I know that if I go straight to bed at that FIRST SIGN of being tired, I have a better chance of falling asleep than I do if I wait until Game of Thrones is OVER.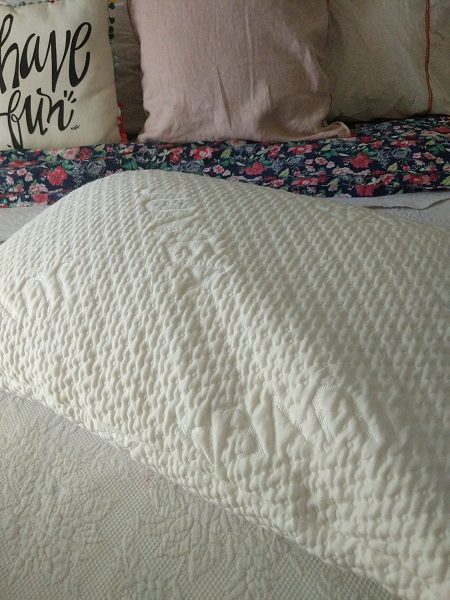 What I sleep on
Yes, I have a very comfortable mattress. Having been through 3 different types in a little over a year, I have found one that keeps my body from hurting in the morning. If that's the case, then why am I still tossing and turning?
That old pillow you've been sleeping on could be the culprit
You know which one I'm talking about. That flat one that has a crater in the center, no longer supports you, etc. The pillow that you PUNCH as hard as you can to get some loft back in it just isn't cutting it anymore.
Your  pillow could be the difference between up all night and a great night sleep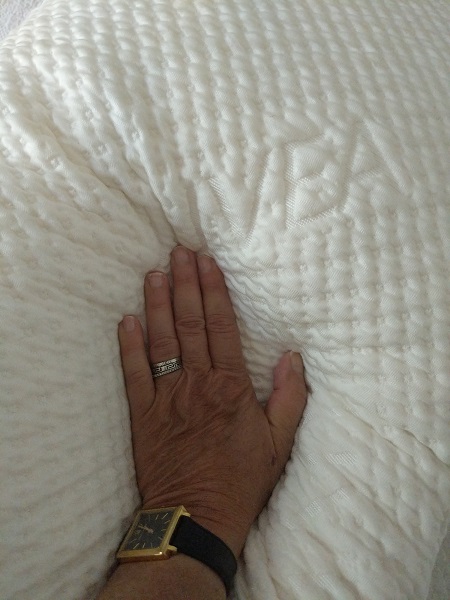 I recently discovered a pillow that
doesn't flatten over time
cradles my head and neck perfectly
resists mold & mites
offers breathability
is OEKO-TEK Class 1 baby-safe
relieves neck pain
is made of 100% natural Talalay latex that is harvested from the Hevea tree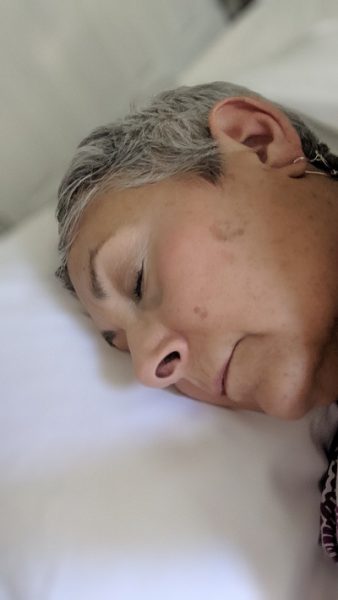 My JUVEA pillow
I no longer stack one pillow on top of the other (although in complete honesty, I do keep a "hugging" pillow on my bed, because I do find that I sleep better with my arms around something & Mr. S moves around too much for that). I like a soft pillow, but I still need it to be HIGH enough, and I've found that those two ideas are inherently opposite. Not with JUVEA! I have the height that I need, with the soft cradling of a comfy pillow that bounces back. One of the big AHA's was that even though it felt like a dense pillow, it kept me cool enough to sleep through the night (I can't sleep if I'm too hot and some pillows hold the heat).
It took me a couple of nights to get used to it
Change isn't easy for me when it comes to sleep, so it did take me a night or two of sleeping on the JUVEA pillow to feel comfortable enough to doze off easily. YES…I SAID DOZE OFF!! My body was used to a certain pattern and position, but after those couple of nights, I've found that I'm having an easier time getting comfortable in bed effortlessly….and I wake up a MUCH nicer person (just ask hubby).
These are what pillows are meant to feel like
Those who sleep on a JUVEA pillow rediscover, every day, what sleep was always meant to be…natural, effortless and completely restorative. That's the sleep you need to live the extraordinary life you deserve. And delivering that rejuvenation is what JUVEA is all about.
My pillow? 
The JUVEA SHAPEABLE SHRED WITH TENCEL™ LYOCELL FIBER COVER.- MSRP $119.99. If you prefer a firmer pillow or a different cover they offer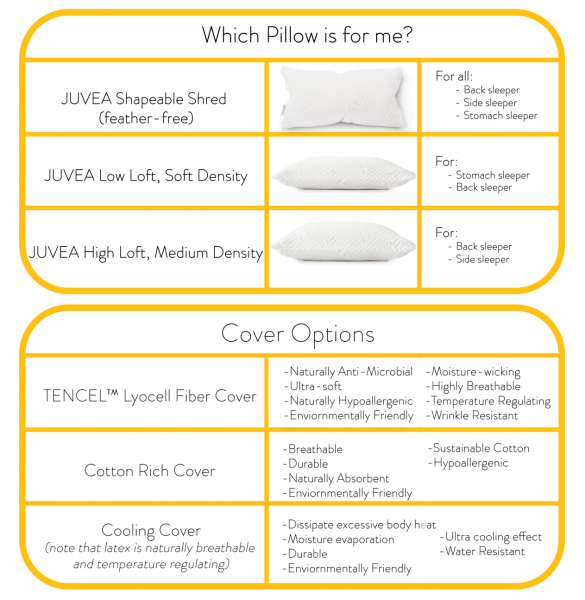 Enter to WIN a JUVEA pillow
(1) JUVEA SHAPEABLE SHRED WITH TENCEL™ LYOCELL FIBER COVER.MSRP $119.99.
a Rafflecopter giveaway
This giveaway is sponsored by Juvea. This giveaway is open to US residents of at least 18 years of age. By entering this giveaway you are opting in for Juvea to receive your email. This giveaway is open from 5/15/2019 through 5/30/2019. No purchase necessary to win. A purchase will not increase your chances of winning. A winner will be chosen and notified within 24 hours of this giveaway closing. If the winner does not respond within 48 hours, a new winner will be chosen. Void where prohibited by law.