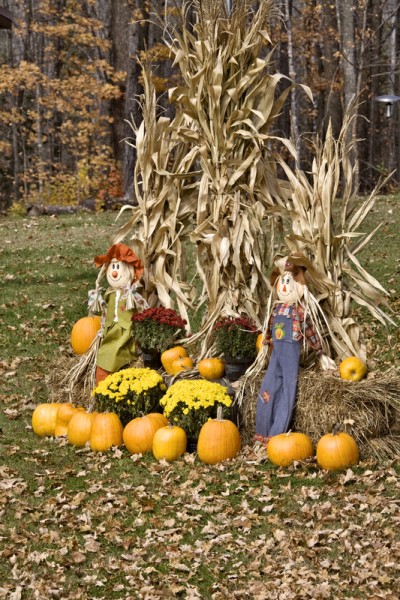 From New York to Newport Beach and Boca to Berkeley, there are Fall celebrations happening from major cities to small towns. Pumpkin patches, hay rides, and  corn mazes abound, and it's the perfect time to do a little traveling to check out some of the more interesting autumn happenings.
Here are a few of our #FallFun31 finds!
4th Annual Pumpkin Splash! – Shoreline Lake in Mountain View, CA,
This year's festivities will take place October 17-31, 11-5 (weekends) & 10-5 (weekdays). Visitors to Shoreline's multi-day celebration of everything pumpkin can expect to find — along with a patch, by the water of course — a variety of weekend access passes, kid-friendly activities, an old-fashioned bake sale, and more… And, for those preferring a more serene orange gourd experience, the patch and seasonal treats (real French and classic American pastries, as well as other gourmet essentials crafted on-site) are also made available during the week.
Bucks County Pennsylvania has LOTS going on this fall including
The New Hope and Ivyland Railroad Fall Foliage Excursion Train where passengers can board the 1920s vintage passenger coach for a 2 1/2 hour journey through the picturesque countryside and admire the stunning colors of changing leaves.
Bucks County Covered Bridge Driving Tour that guides drivers through a historic adventure, allowing them to view 12 beautiful covered bridges and marvel at their beauty.
PumpkinFest at Shady Brook Farm (

October 2-31

), complete with wagon rides to a pumpkin patch for pumpkin picking and a giant

corn

maze

, as well as PumpkinFest After Dark – a not-so-scary event featuring a moonlit

corn

maze

– and HorrorFest where visitors take a tour through the Barn of Horror, trek through the bloody fields of Carnage and face aliens head-on at the 3-D Alien Encounter.
Apple Festival at Peddler's Village (

November 7-8

), a traditional autumn celebration where guests can celebrate the season all weekend long with a variety of apple-themed baked goods and treats, pie-eating contests and more.
I can't forget my "home" for 50 years – Rhode Island
>> Escobar's Corn Maze – and pumpkin patch!
>> Ballard Park -for  Halloween movie night (Oct 17)
>> Apple picking – Sweet Berry farm has 5 different kinds of apples.
>> Haunted houses – Some say that The Hotel Viking is haunted. Why not book a room for the night and see if YOU encounter any apparitions. You can also head to my old hometown of Cranston for  the longest running haunted house in New England (30 yrs!)
In my old winter stomping ground at North Conway, NH
Ghoullog happens weekends at Mt. Cranmore. Haunts run weekends through Halloween (plus Sunday, October 12, and Thursday, October 22). If you're looking for spooky and not scary – all ages are welcome to The Haunted Playground that include evening rides on the Mountain Coaster, Giant Swing and Soaring Eagle Zip Line.
Head to Bowling Green
It's the scary season and few towns are as frighteningly fun as Bowling Green Kentucky, hometown of Halloween creator, John Carpenter. Who can say for sure what inspired Carpenter to imagine Michael Myers' fateful escape from the area's now infamous Smiths Grove Sanitarium, but certainly the spirit of Halloween lurks here.
For seasonal fall fun, consider
Unseen Bowling Green, a ghostly adventure that discloses the dark and mysterious history rooted around downtown BG's Fountain Square Park with visits to an eerie cemetery and a secret haunted location that has been closed to the public for nearly 100 years. There's a family version and 21+ version of the tour.
Those hey men of the season: scarecrows at two locations, the Trail of Scarecrows at Barren River Lake State Park, also hosting a "Spook Out Weekend" with costume contests and pumpkin rolling and the fourth annual Scarecrow Trail is a charitable walking/hiking trail throughout the Lost River Cave, a seven-mile cave system with a river running through
The Pumpkin Festival at Jackson's Orchard where visitors can pick your own apples, enjoy hayrides,

corn

mazes

, petting zoos and local fall treats
The Haunted Lantern Tours at Historic Railpark & Train Museum, where visitors listen to spooky stories and legends by ghoulish actors.
"Reel Sites, Real Scary: A John Carpenter Driving Tour." While no movie scenes were filmed in Bowling Green, Carpenter did make numerous area references in his flicks, 17 different locations around town including the log cabin where Carpenter lived as a boy on Western Kentucky University's campus. open to the public (Mon.-Fri.

9 a.m.-5 p.m.

when classes are in session).using local street and community names like the fictitious Warren County- Smiths Grove Sanitarium from where Michael Myers escaped in Halloween.
 Wanna be witches can learn how original Shaker brooms are made very Saturday in October at the South Union Shaker Village
Head to Greeley, Colorado
Howl-O-Ween is a fun, family event where kids wear their spookiest or silliest costume and tour through their historic Centennial Village, trick-or-treating at homes on our 8-acre site. There are carnival games, music and a costume contest for the kiddos. Older kids can enjoy a few haunts and spooks at the "haunted Hall House" and visit with the mysterious "Boot Hill." Their pumpkin patch features pumpkins grown by museum staff. The event is Saturday Oct. 24, from 4-8 p.m. and Sunday, Oct. 25, from 4-8 p.m. Admission is $1/child and $2/adult.
Tigges Farm, where you can grab a wagon and head to the pumpkin patch to pick your perfect gourd! This farm has been run by the same family since 1935 and exudes a unique and precious love for the land. From August –October 31 check out the outdoor Tigges Farm Equipment museum, which showcases some of the original equipment used to till the land. Watch for pink pumpkins to support breast cancer research
Check your local paper for some #FallFun31 near you.
For more fall travel posts, visit a few of my favorite blogs:
Would your brand like to participate in #FallFun31? Fill out this form for more information.