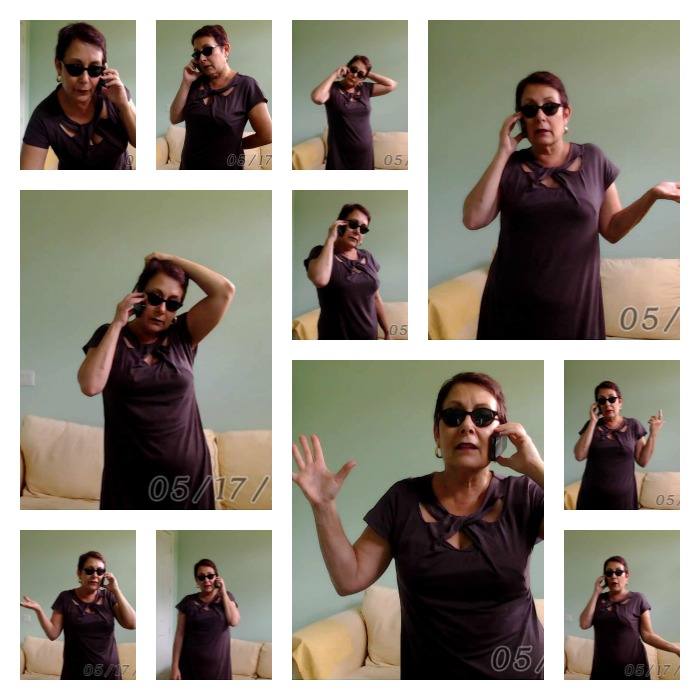 Why is it that the MINUTE you're ready to walk out the door the phone rings and it's something that has to be handled IMMEDIATELY? I know you have those moments as well, and I find myself still in the office, sunglasses on with that adorable Infinity Dress that was sent to my to review from Fresh Produce and I JUST can't get out the door. So, I talked, and I listened, and we ironed things out, and by the time the half hour long conversation was over, I had totally forgotten about errands. Sheesh…
At least I was comfortable! That's the BEST part of Fresh Produce clothes. They're ALWAYS comfortable, and with 92% rayon, 8% lycra, the Infinity Dress moves with me, and still looks good. I toss it on in the morning and work in the dress, and add a pair of heels and a big pair of earrings, and I look great for dinner out with Mr. S. The v-neck top with criss-crossed details gives it a rich look that always remains classic.
Available in 15 colors, in sizes ranging from S to XXL, it's a dress I LIVE IN. Then again, you've seen my wardrobe and my MANY Fresh Produce dresses, skirts, capris, tunics, and t's, so it's no surprise that I'd go to them for my dresses as well.
The Infinity Twist Front Dress is available at FreshProduceClothes.com and at dedicated retail and department stores nationwide for $74.