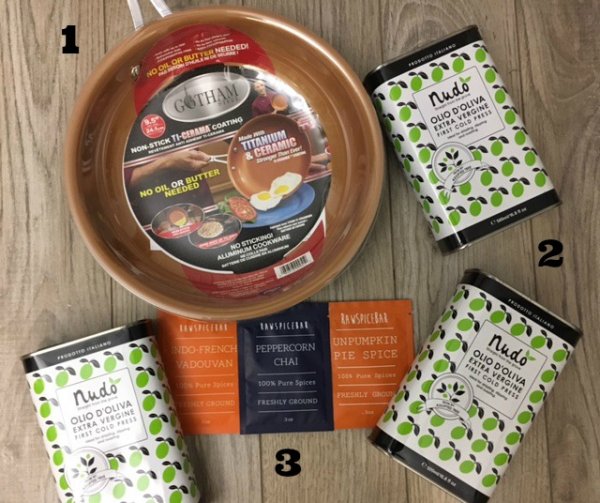 Admission time
Chanukah/Christmas both begin this weekend and NO I HAVEN'T FINISHED SHOPPING YET. I could be one of those people who are out on Christmas Eve – first night of Chanukah shopping with all of the other last minute shoppers.
For those like me, who are going to be doing some last minute shopping (or ordering), I've put together this very last minute gift guide for the FOODIES in your life.
Gotham Steel Pans 

– I have officially fallen in love with my Gotham Steel frying pan. Mr. S is on a diet and I can cook with NO OILS on the stovetop and put it into the oven to warm (or cook, since it can handle up to 500 degrees in the oven). Unlike OTHER non-stick cookware you can use your metal utensils without having to worry about scratching these ceramic and titanium pans, and they are dishwasher safe. At $19.99 this is a steal that will delight anyone who loves healthy cooking.

Nudo Adopt – It makes me feel good to adopt, but in this case it TASTES good to adopt, when you adopt an olive tree in Italy available from one of seven Italian groves. You'll be sending cold pressed olive oil from your recipients own tree, that was grown by an artisinal producer. This beautiful gift starts at $79 for 3 tins of premium extra virgin olive oil, a welcome packet with an adoption certificate, and a year of adoption.

Raw Spice Bar

– I don't know a single foodie who doesn't love "experimenting" with new flavors. Subscriptios include packets of spice that are great for cooks who enjoy making healthy, flavorful recipes without the salt, sugar, fat or additives. Subscribe quarterly, for a year (at $7 per month), 6 months, or just buy one flavor kit for a stocking stuffer ($8). Each kit includes enough spice for 3 globally inspired meals for 3-4 people.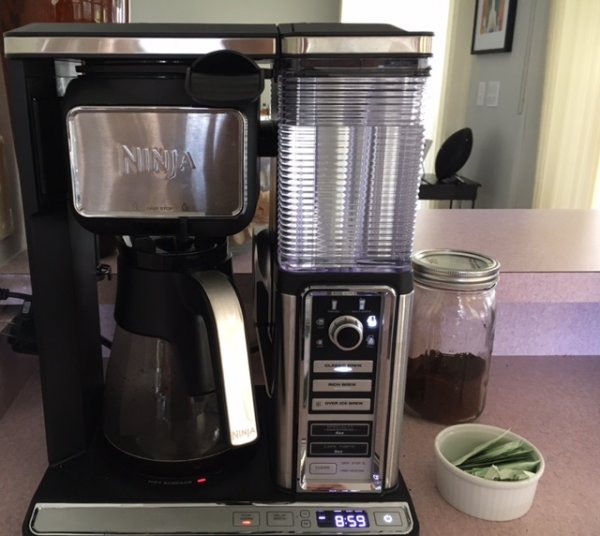 I admit that I HAD to get one of these for myself, and now Mr S is hooked (so, I told him it was for him).
The Ninja Coffee Bar is a must have for your favorite barista. From a morning pot of coffee brewed to their favorite depth, to a full coffee house experience of cafe drinks (yes, you can even create a beautiful cappuccino foam), you can go from demitasse size all the way up to a pot of coffee with ease, choosing from five brew types. If you're a real coffee afficionado you'll love the exclusive Café Forte which gives your cup of coffee an incredible depth of flavor and pulls out the subtleties of both varietal ground beans and blends. Hot, cold, latte or machiatto…if they can't live without coffee they NEED a Ninja Coffee Bar. Priced under $180, you may want to do what I did, and get rid of your espresso maker, your pod machine, and your regular drip coffee maker and REPLACE THEM ALL with ONE Ninja Coffee Bar.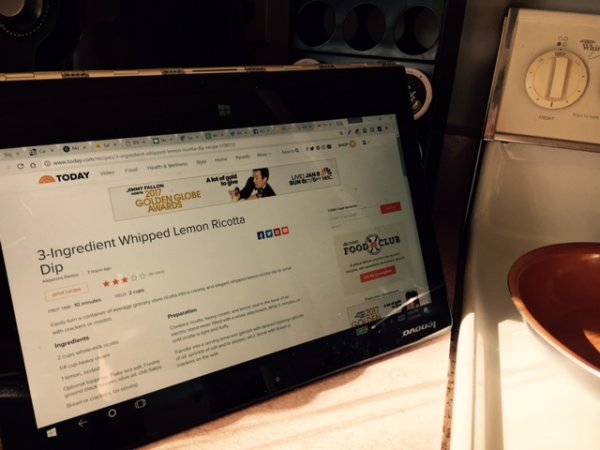 Lenvovo YOGA
My #1 gift for the foodie is something that I can't imaging ever living without…my Lenovo YOGA. While I have an older YOGA 3 Pro (which I adore), I'm drooling over the YOGA 900. A recipe doesn't get made into a meal without this. I love the way I can pull up any recipe on the internet, and then put my YOGA into tent mode. It's more convenient than any computer, cookbook or recipe card that I own and after using a YOGA for YEARS now, I can't imaging anything that keeps me cooking (aside from the stove) that's comparable.