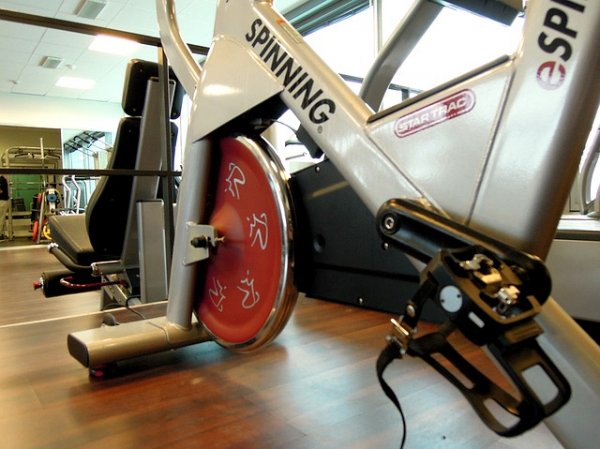 Everyone needs some level of cardiovascular exercise on a regular basis, whatever your age or state of health. Along with a healthy diet, it is important for maintaining a lean body and for keeping your heart in good shape. If you want a six pack and tight muscles then there's no way around it, you have to have a good cardio workout. As well as burning fat, cardiovascular exercise lowers blood pressure and cholesterol and reduces the risk of heart disease. It also has a number of other benefits that you may not know about such as improving your glucose metabolism and helping you maintain a regular heart rate.
Spinning is becoming an increasingly popular way to get in shape. It's a high intensity and highly addictive form of training and it's a great way to do cardio exercise in your own home. If you're a newcomer and you're thinking of purchasing your own spin bike, it can initially seem a little daunting as it can be quite complicated understanding the descriptions and specifications of the latest spin bikes. Here is a rundown on some of the common terminology and what it means.
The Q Factor
You've probably heard of the Q factor and you're wondering what it matters. Also sometimes called tread, the Q factor refers to the distance between the two pedal cranks on your spin bike. It's usually somewhere between 155mm and 216mm. The narrower the measurement, the more force you will have to apply on the pedal. If you have wider hips a higher Q factor will prevent strain and pain.
Flywheel Weight
This is another important factor when it comes to spin bikes. The flywheel is the large wheel at the front of the bike. The weight of the flywheel can impact your performance significantly. Usually, the weight will be between 16 and 22kg. Its function is to stimulate the momentum of your spin bike, to give you more of an "on the road" experience.
Resistance
This refers to a mechanism within the flywheel to slow it down. Two types are currently available: friction and magnetic. Friction resistance works by applying pressure to the flywheel to slow it. Magnetic slows the flywheel through magnetic attraction and is more expensive than the former.
Pedals
You might think spin bike pedals are all the same, but they're actually as diverse as those on road or mountain bikes. You can choose from standard pedals, toe cage pedals, dual pedals and specialist pedals. The more specialized you choose, the more they will add to the cost of your bike. If you're a serious spinner, consider Shimano Pedaling Dynamics pedals so you can clip your cleats to your back so your feet won't slip.
Drive Mechanism
This refers to the chain or belt which connects the crank to the pedals. Belt-driven mechanisms tend to be preferable because they produce less noise. With a lot of use it may stretch and become loose, but it is easy to adjust.
Adjustable Seat
You need to have the right seat position to ensure maximum comfort. Since you will be in the saddle for anywhere between 30 and 75 minutes, you need to get it just right to avoid pain and injury. Try to keep it as high as is comfortable. When you stand on the pedals, you should lift off the seat by an inch or two.
Types of Handlebar
There are adjustable handlebars and multiple handlebars. The former just means you can adjust the height or tilt of the handlebar. The latter is a handlebar that has multiple grip positions so that you can cycle standing or sprinting rather than just sitting down.
Water Bottle Holder
Your body is comprised of around 75 percent water. It is the essential medium for carrying various chemical reactions including the transportation of hormones, nutrients, oxygen and antibodies throughout the bloodstream. You should be drinking around six to 10 glasses of water each day. Don't think for a minute that a water bottle holder is not essential on your spin bike. During a session of intense spinning you will quickly become dehydrated. It is essential that you upkeep your fluid intake. If you don't stay properly hydrated, you'll soon feel the pain of cramps and exhaustion.
If you're just starting out, keep up your cardio activity for at least 20 minutes and no longer than 45 minutes. This way you will have an effective workout without burning yourself out. Don't overdo it. No matter how motivated you are, keep your cardio exercise at a reasonable pace so you don't injure yourself. It's okay to set yourself a challenge, but be reasonable.


Isabella Brown is a sports junkie!! Always the sporty one at school, she took this love over to her professional life too, working at a gym before setting up her own business as a personal fitness trainer. She writes about fitness for a range of websites and blogs.