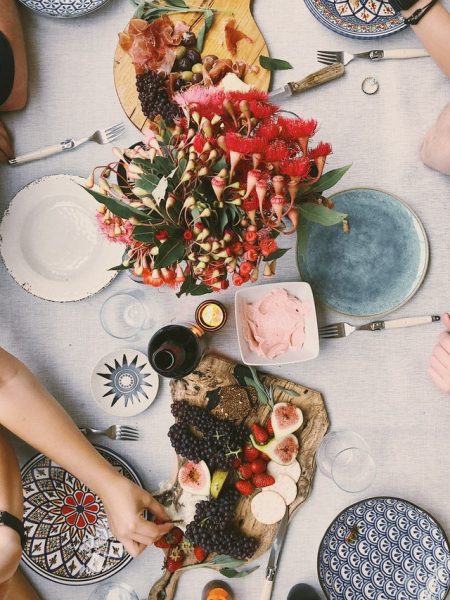 Inviting your friends into your home for a dinner party can be an extremely great way to make lifelong memories, however, it's never as easy as it seems. There are a lot of factors to consider when it comes to hosting the perfect dinner party at home. You must think about the guest list, the food, the music, and the overall experience. If you want your event to be as flawless as possible, here are five steps you should follow.
The Preparation
If you have most of the legwork sorted before your big night, you won't be panicking to get everything done on the day of your event. Things that you can prepare in advance include grocery shopping, cleaning, and music. You want to ensure that your home is squeaky clean before your guests arrive. If you really want to go all out, why not consider a 12-step cleaning process?
The Guest List
You want to make sure that all your guests can actually attend the dinner party, so send out your invites at least a month in advance. Dinner parties are a great way to meet new people, so think about who will get along together when sending out your invites. You can even set up place cards to create the most harmonious seating arrangement. Think about the personalities of your guests and who would spark interesting conversations together.
The Food
A dinner party without great food is ultimately a dire experience. Whether you are cooking yourself or hiring a chef to help you out, you must think of the food and drinks, as well as how it will tie in with the whole experience. Don't forget to ask your guests whether they have any allergies or dietary requirements that you should be aware of.
Food doesn't necessarily have to be the most extravagant dish either. You could choose to serve the best cheesesteak in South Philly, or you might choose to make sliders with different fillings so your guests can choose their favorite. Either way, remember that you don't have to serve caviar to have an amazing dinner party.
The Music
Music is a very powerful tool at dinner parties as it can completely transform the experience. Create the perfect soundtrack for your guests and make sure to put everything on a playlist so that you don't have to worry about changing the music throughout the night. If you want your guests to be blown away, you could hire a musician or DJ to play a special set for your guests.
The Ambiance
The most common mistake that hosts make when planning their dinner parties is that they don't think about the overall ambiance. Consider all elements of your plan and try to make the experience as holistic as possible. Make sure to tie in the food with your music and decor. Picking a theme is a great way to help you stay within a set of guidelines. You could choose a country, an era, or even a movie.
Overall, it's important that you try to stay stress-free when organizing a dinner party. Don't rush your choices or leave everything to the last minute, make sure you have plenty of preparation time. Let your guests mingle, create a spectacular menu, and, most importantly, enjoy the party.