Ava received free product for this review. It looks like she really enjoyed every bite of it.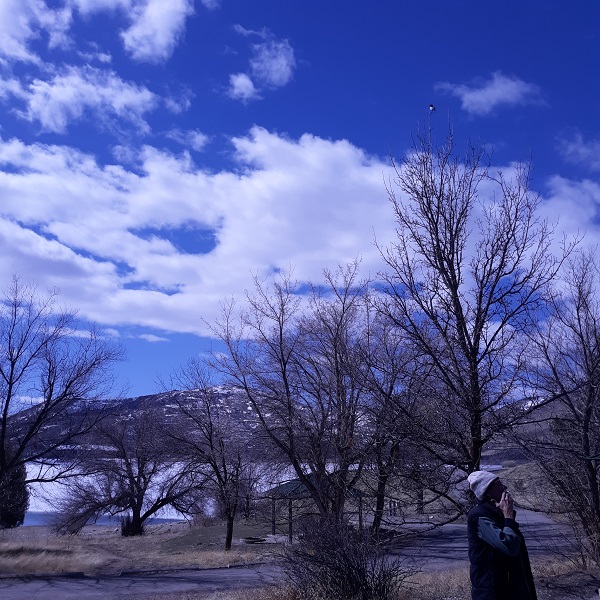 So, up to 2004, I was an East Coast, Boston grad schoolgirl from Providence, R.I.  My interests were sailing, quahogging, ocean waving, and inlet dog walks.  In 2004, I moved to Utah…not so much ocean.  HOWEVER, since I have always been an outdoors person, I discovered the Uintah mountains trails, luscious lakes hidden in forest majesty, Antelope Island, Provo canyon, and the state parks that abound in this beautiful state.  And I had to learn how to go camping and backpacking from ground zero.  The hard part was packing tons of coolers with dog food, people food, drinks, meals, condiments, and trying to find packs that would hold all THIS STUFF.  I recently discovered RightOnTrek for our family needs for food to take camping and hiking, as less is more in the mountains.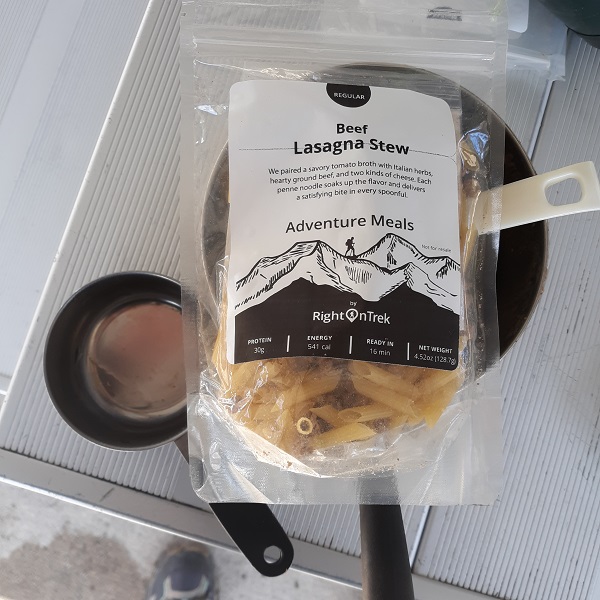 Wow! This food is Dehydration Heaven: gourmet taste in small packages with one day's complete snacks, food and calorie needs in a reclosable bag that you can use to pack out your litter to take off the mountain.  The lasagna beef stew was delectable with a rich tomato fresh basil flavor and generous beef chunks.  The banana oatmeal breakfast was better than I have had in restaurants, extremely tasty and a good portion.  The snacks were high protein:  KIND bars, trail mixes, and oat bars, as well as a candy bar for that chocolate high.  Wonderful.  So easy to fix- we just boiled water on our camp stove and ate!
On their website, RightOnTrek.com, go to Make Your Meals.  Check off your preferences and number of days you will be backpacking and how many in your party.  RightOnTrek does all the rest for you!  Click and pay and off you go to adventures in the Wild.
We go backpacking and camping to get our souls back and RightOnTrek kept us RightOnTrack as we saved time and energy NOT having to drag all kinds of wrong food in coolers.  We used that time for joy and wildlife observation.  Summer is outdoors for this Utah gal!
RightOnTrek.com – the company
"RightOnTrek.com was founded by a group of friends and backpacking buddies from Silicon Valley. In 2017, we completed the 211-mile John Muir Trail in the High Sierra. During that epic adventure, we developed a shared dream: to open up similar adventures to millions of people who do not have the knowledge, experience, or equipment for a multi-day backpacking vacation.
Within the group, we had all the capital and skills to turn that dream into this company. Six months later, in October 2018, the first version of RightOnTrek.com went live. Since then, thousands of people have discovered our site and used the tools to plan their backpacking trips".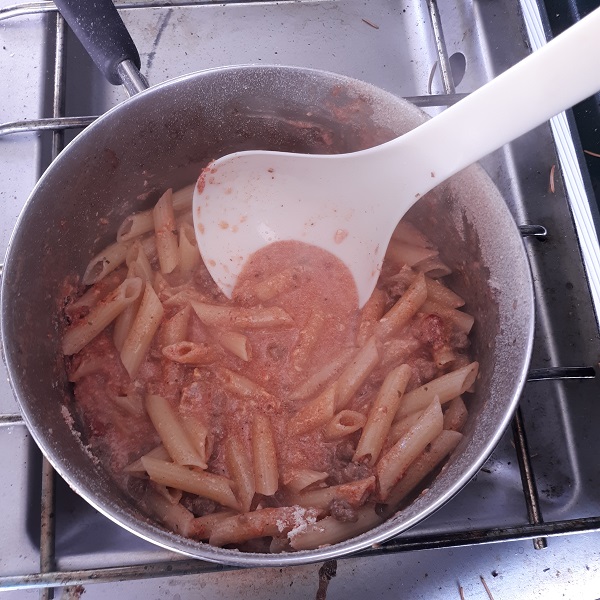 TO ORDER