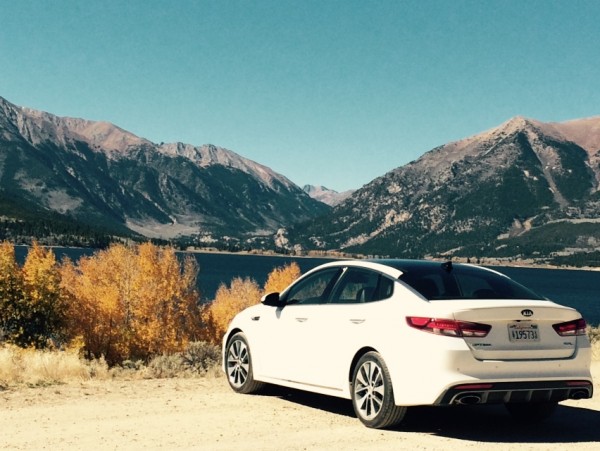 First of all…Ms can't take a photo to save her life too the photos in this post. I guess when you've got a backdrop of Aspen and Vail along with the gorgeous 2016 Kia Optima, it's pretty hard to take a bad shot. I needed a getaway from Palm trees and the rain to see some leaves change, and the mountains of Colorado proved the perfect escape. Being in the car with two friends was just the icing on the cake.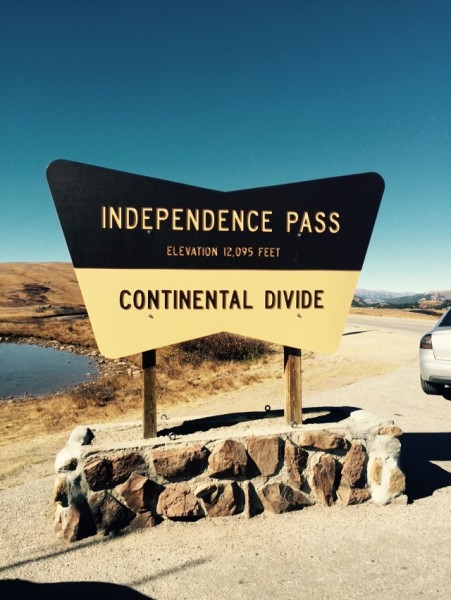 I'm a bit of a scaredy cat behind the wheel, so having a friend drive the windy roads at a good clip meant that I could feel how well it hugs the road as they put sport mode to the ultimate test. My fear of driving narrow roads high in the mountains with no guardrails was put to rest as the Optima SXL tore up the road. The exterior of this mid-size car exudes luxury, something that the interior dash lacked. While I LOVED the lumbar seats (even a short gal like me could get good and comfortable), nappa leather seats with detailed stitching, and spacious interior, I found the dash to lack the elegance that I'd expect from a car with a $36,615 price tag.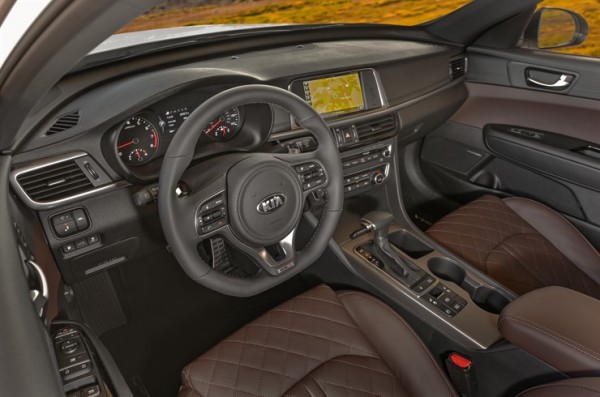 What it lacks in interior pizzazz, it makes up for in fun…especially the driving and isn't that what getting behind the wheel is all about?
Safety features
The 2016 Optima offers more, more, more than I expected in features to make me feel safe behind the wheel, including
Autonomous emergency braking
HID bending lamps (helping you see around corners)
Lane departure warning
High beam assist
360 view backup camera
Advanced smart cruise control
Blind spot monitoring
Goodies
Qi wireless charging
Android auto, with Apple car play coming soon
360-degree surround-view monitor
10 speaker Harman Kardon QuantumLogic premium sound system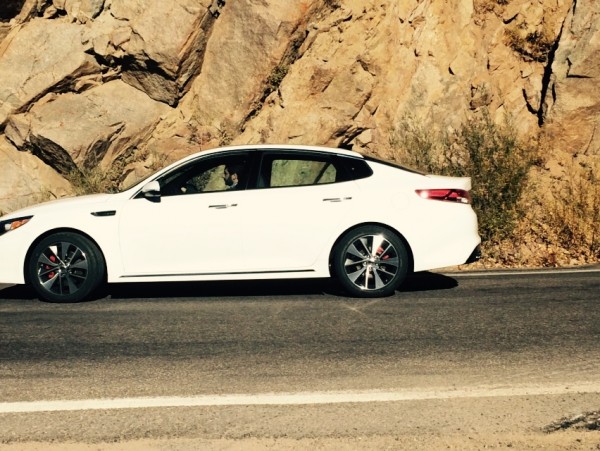 Trims
LX 1.6L turbo with a 7-speed dual clutch transmission – $23,990
LX 2.4-L – $21,840
EX 2.4-L – $24,890
SX 2.0-L turbo – $29,690
SXL 2.0 turbo – $35,790
For more details
Take a drive at your local Kia dealer