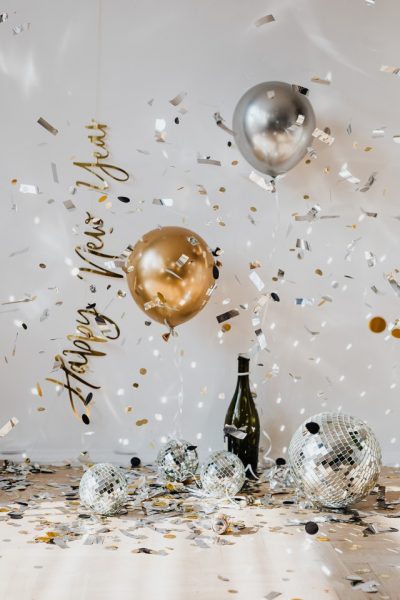 As we head towards the New Year, most of us are breathing a collective sigh of relief. Life is somewhat normal again, and we're able to enjoy time this holiday season with our friends and loved ones. Additionally, we all collectively need to treat ourselves to all the things we may not have been able to do over the last year and a half. While some of those things may seem simple to you, like going to the movies and restaurants again, there are other more significant things you may have been missing. Perhaps there are things you've never even done but have wanted to try. Well, why not finish the year out with a bang and knock some of those "wants" off your list. Let's look at some ways to enter the new year as a "new you." 
Fresh Faced Feelings
All of us have been a little bit beaten down by the last year and a half, and for many of us, it even shows on our faces. While you may have an airtight morning and nighttime skincare routine, you still may have a lot more fine lines and wrinkles on your face as the year ends. We've been through a lot – so why not treat yourself to the instant banishment of those wrinkles? If you've never visited a medical spa or plastic surgeon for Botox or fillers, why not start today? Of course, you want to educate yourself on the ingredients and side effects (FYI, they are beyond minimal or non-existent), but injectables are a great treat! 
Not only will you get the instantaneous results (well in about a week) that creams and serums take months or years to achieve, if at all; but you'll also be able to get a poutier lip if you want, banish those eyebags if you so choose – you get the idea. Not to mention, you'll look refreshed and radiant at all the get-togethers you'll be attending towards the end of the year. Step into 2022 looking and, more importantly, feeling your best!
Take A Trip 
Finally, we can travel again! Why not book that trip to Barcelona or Hawaii you've been craving for the last couple of years? There is no better way to ring in the new year in your favorite city on Earth – or one you've always wanted to visit. Tropical destinations are incredibly popular to visit towards the end of the year as people want to get a break from the cold, snowy and icy weather. Plus, it gives you a reason to shop for new resort wear since you've basically been living in loungewear for the last two years. So, hop online, compare prices and book your end-of-year trip! 
Start Your Own Business
Like a lot of other people across the world, you may have lost your job during the pandemic. While this is a sad situation, hopefully, you've found employment again that you enjoy. But, if you're finding yourself in a new position that you don't want and are feeling unfulfilled, why not go into business for yourself? It's all about finding the silver linings in life, and tons of companies were born during the last year and a half. 
So, if you have a hobby or skill that you're passionate about, why not try to turn some of that passion into dollar signs? Not to mention, can you think of a better feeling than being your own boss and making money doing something you've always loved to do? There's no time like the present, so start taking steps to enter the new year as a budding business owner!
Throw An Epic Party

 
Being cooped up and not able to socialize like you typically would have last year has a lot of people dreaming of attending some great parties for the new year this year. So, why not be the one to give the people what they want? Prepare an epic drink menu, hire a caterer, a DJ, or a band – seriously, go all out! There's nothing that will send you into the new year with your version of the perfect bang, like deciding when and where and exactly how you want it done. So, call the shots and take the shots!
Hopefully, you've weathered the storm and have a bright outlook for the new year and all the years to come. We've come this far, and we'll continue rising to the occasion and making life's lemons into lemonade! So, cheers! And, Happy New Year!